No one can hear you scream for Designer Toys in Deep Space! It's a good job that Deep Space is coming to you courtesy of the new Deep Space Blind Box series by Capsubeans. These new space critters are all prepared for their professional jobs, wearing heavy & probably unnecessary spacesuits. From chefs, firemen and air stewards, this Deep Space Blind Box series has a job for everyone.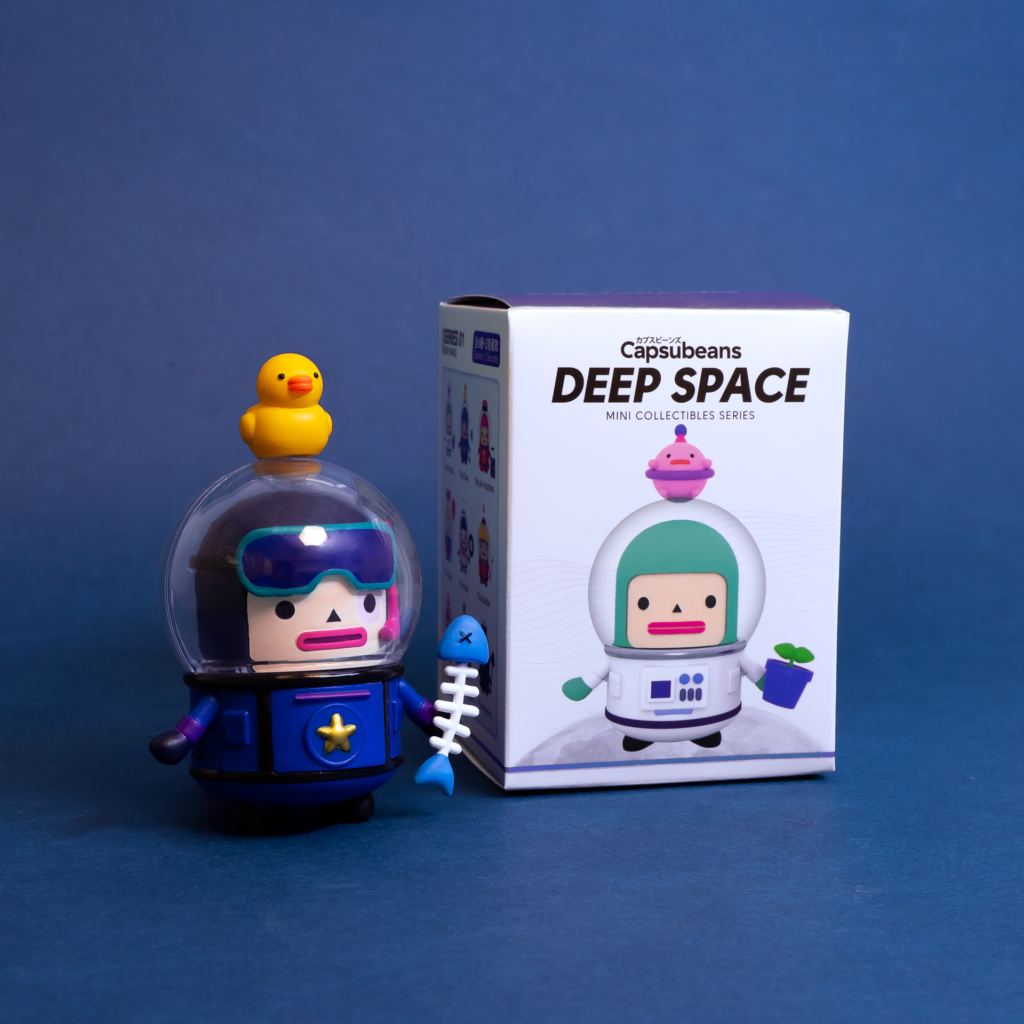 Capsubeans are the most stress-free creatures in the universe who poop pink poopoos! They are also very silly & stupid because their brains were damaged on the way out of the toy capsule machine during birth..

Ricky Lai (Capsubeans)
These Deep Space are blind boxed with 8 different designs plus TWO secret designs. The Toy Chronicle have these available for purchase on our TTC Shop now priced at £12 per blind box (or £96 for the set of 8). If you order 1 x Blind Box, you will get a random blind box figure chosen by us. If you order a full set, you will get a case of 8 blind box figures with different designs. In both cases, you have a chance of getting a secret version! They stand at between 6.5cm and 8.5cm each and made from ABS + PVC.
They are expected to ship in March 2020
You will also earn 120 TTC Points with the purchase of this item (960 if you buy the full set). Make your way up the TTC Leaderboard to earn chances at cool stuff in the future.
---
Capsubeans Social Media
Facebook: https://www.facebook.com/capsubeans
Instagram: https://www.instagram.com/capsubeans
---
If you want to support The Toy Chronicle, we have a number of options available to you. We have started to stock a wide range of releases that we think you will enjoy. Ranging from production pieces from Superplastic, to original pieces from our favourite artists. Purchasing one of our pins also really help. A quick, cheap way to also support the TTC is by making a small donation. These can all be completed below through our online shop. We appreciate all the support! Thanks!