As the winter months are in full swing, it's time to wrap in something tasty warm – like a new Kidrobot hoodie! It's just as well that Kidrobot dropped a whole bunch of new apparel on their site earlier today!

Three new Kidrobot hoodies were released today, along with a Letterman Jacket too. You can find them all HERE. Designed by internal Kidrobot designer Johnny Draco (the artist behind Mr Watt and will be included in the upcoming Wild Ones Kidrobot Dunny series). The hoodie series are priced at $49.99 (£37).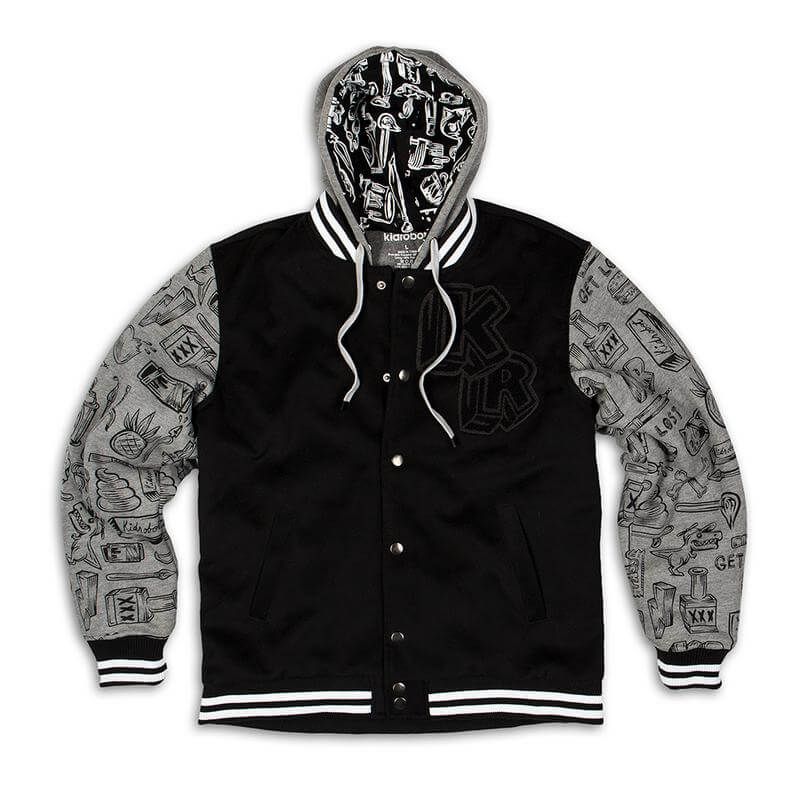 The VIP Letterman Jacket (pic above) certainly has a feel for mcbess. I was fully expecting to see mcbess' name next to this design, but that is not the case. Perhaps unintentionally inspired by mcbess?! It's a really nice jacket though. It's priced at $70 (£52) and can be purchased HERE.