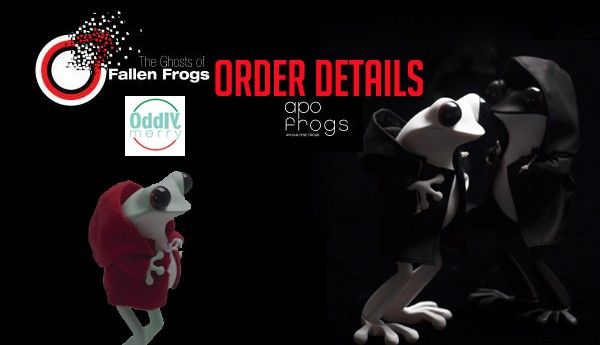 As Promised the release information and order information is here so The Wait is over! TwelveDot
 have two versions as documented before
HERE.
This wait was worth it 100000% having the older Apo frogs I cannot big them up enough, from the packaging to the quality, it's a release not to be missed. Anyway here are the details as promised.
Oddly Merry, which is TwelveDot special Christmas Frog with coloured eyes. Limited to 200.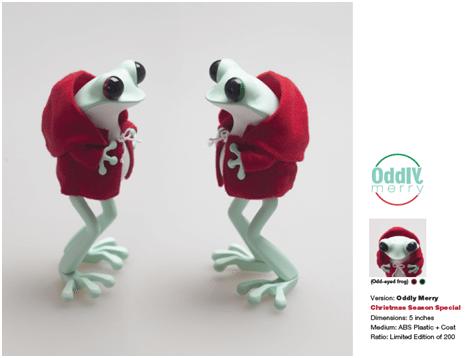 The Ghosts of Fallen Frogs, which are sold as a set. Limited to 200 sets!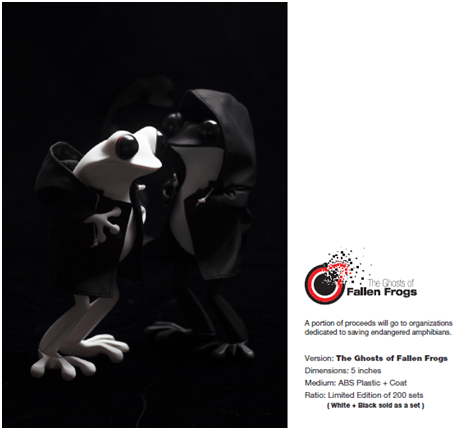 TwelveDot will also be offering our gold & black APO Frog pins, 
representing their previous versions.
How to place orders
To place an order, please fill in the shaded fields and reply to:

[email protected]

Name
(please state the name that will appear upon
payment through Paypal)
Email address
(for invoices and order status updates)
Shipping address
(with full information to guarantee international shipment, including postal code)
Phone number
(required on EMS shipping form)
Order details
Version
Price
Quantity
The Ghosts
of Fallen Frogs
(Sold as a set)
$150
 
0
Oddly Merry
(Christmas Special)
$68
 
0
Gold & Black
Good Luck
APO Frog pins
$7
 
Once TwelveDot receive your order form and calculate shipping costs,
[document url="http://thetoychronicle.com/wp-content/uploads/2014/12/141201_APO-FROGS_Order-Form.xlsx"]
TwelveDot will send your PayPal invoice to the email address provided above.
TwelveDot will be taking orders through December 12 and shipments
will be sent off from December 15 upon confirmation of payment.
Now the hard part is choosing which ones to get!
We have also received information that Collect and Display will be holding stock of "The Ghosts of Fallen Frogs" stay tuned for an update.