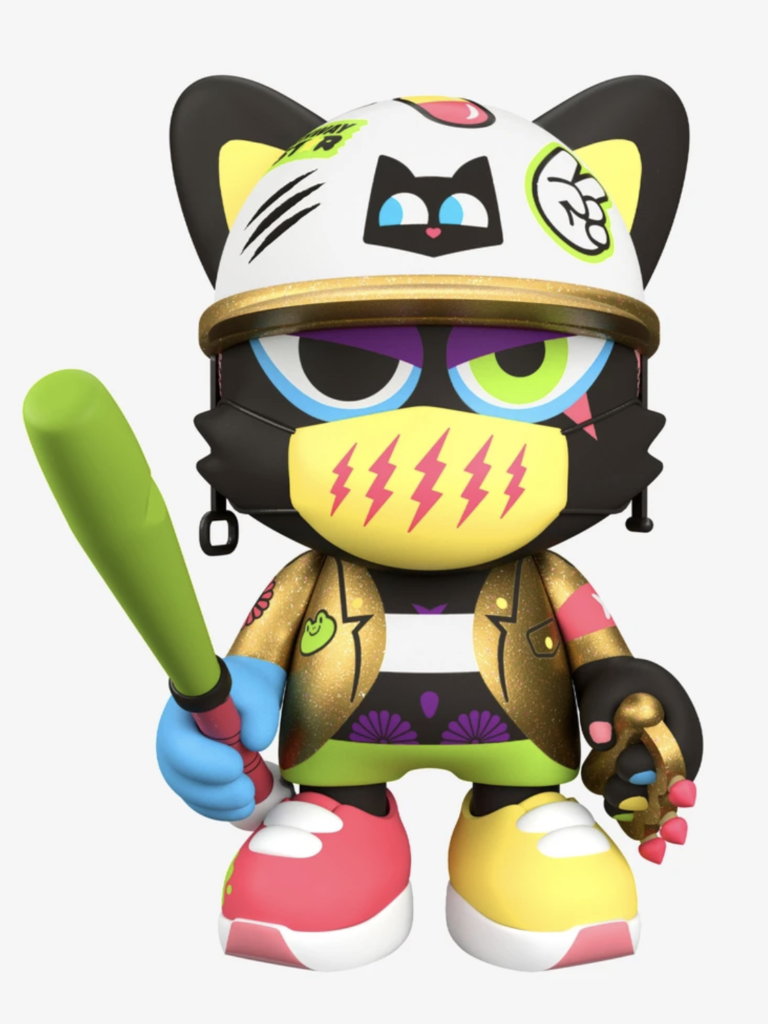 If you got the style, you might as well flaunt it, right? Who can get away with wearing a sparkly gold jacket? Only the Never Cry Dremon by Superplastic x TADO! This new release from Superplastic will be perfect if you love fucking colours and something that is badass, like your mum!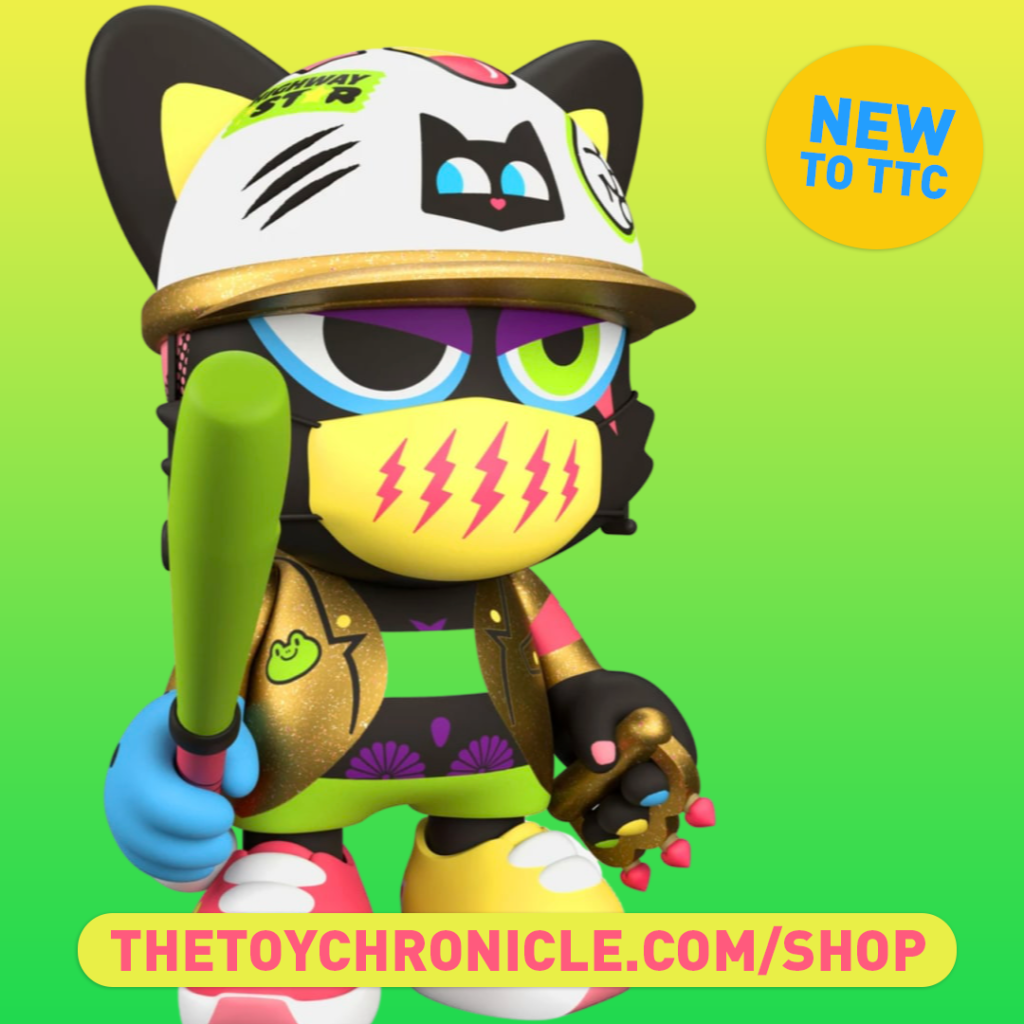 The 8inch SuperJanky Never Cry Dremon can be bought on the TTC Shop now for £105+shipping. We have TEN available for purchase! Each comes with a golden knuckle duster and baseball bat. With a yellow face mask (WEAR A FACE MASK) and an adjustable helmet, this Never Cry Dremon sill bring ALL the colours to your collection.
---
TADO Social Media
Facebook: https://www.facebook.com/wearetado
Instagram: https://www.instagram.com/wearetado/
Twitter: https://twitter.com/wearetado
---
If you want to support The Toy Chronicle, we have a number of options available to you. We have started to stock a wide range of releases that we think you will enjoy. Ranging from production pieces from Superplastic, Unbox Industries & POP MART, to original pieces from our favourite artists like Sank Toys, Quiccs & Czee13. Purchasing one of our pins also really help. A quick, cheap way to also support the TTC is by making a small donation. These can all be completed below through our online shop. We appreciate all the support! Thanks!