Awesome Toy, Hong Kong based company who makes retro style Sofubi ??? (Soft Vinyl Toy), announced a new special limited release.
"Neo Hawaiian Jinmenken" is a collaboration with D-LuX, a very talented artist with an impressive work on sofubi.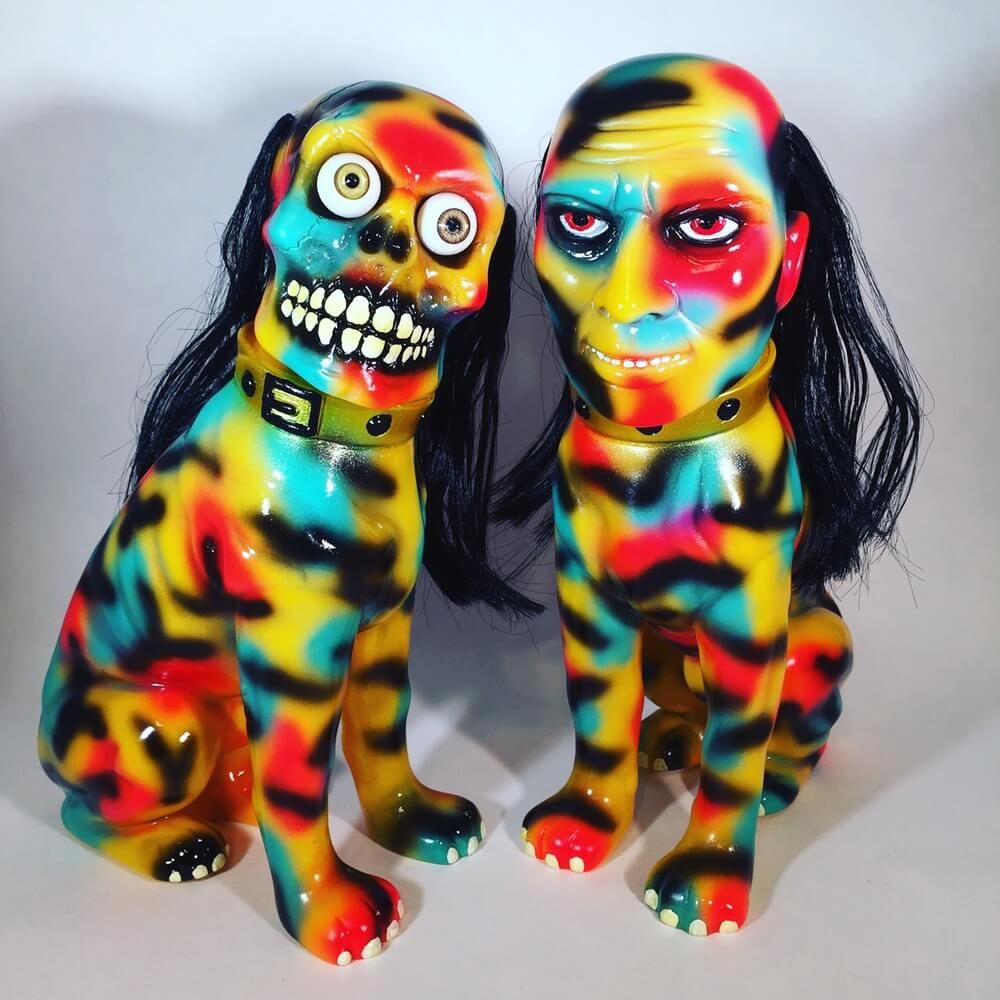 These beautiful pieces are made of yellow soft vinyl with turquoise, neon pink and black spray painting. The skull versions have doll eyes. They come in either black or blonde hair.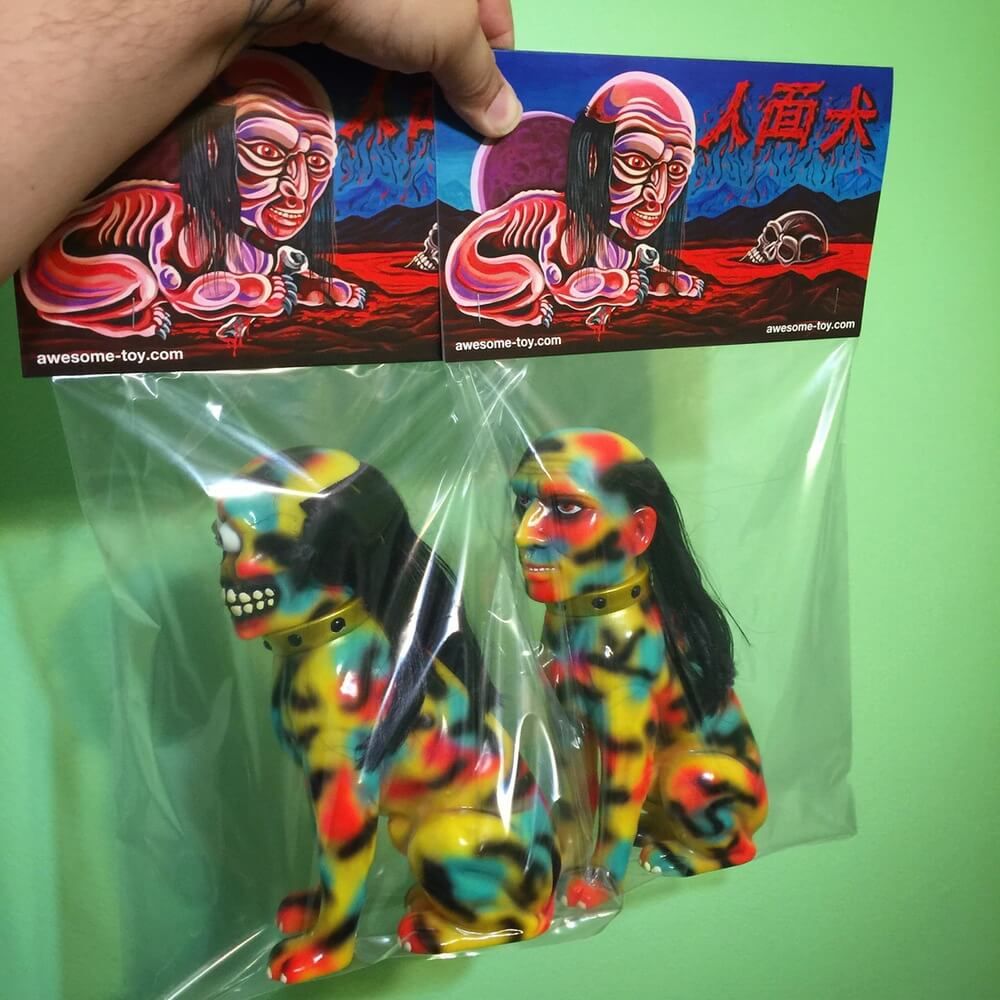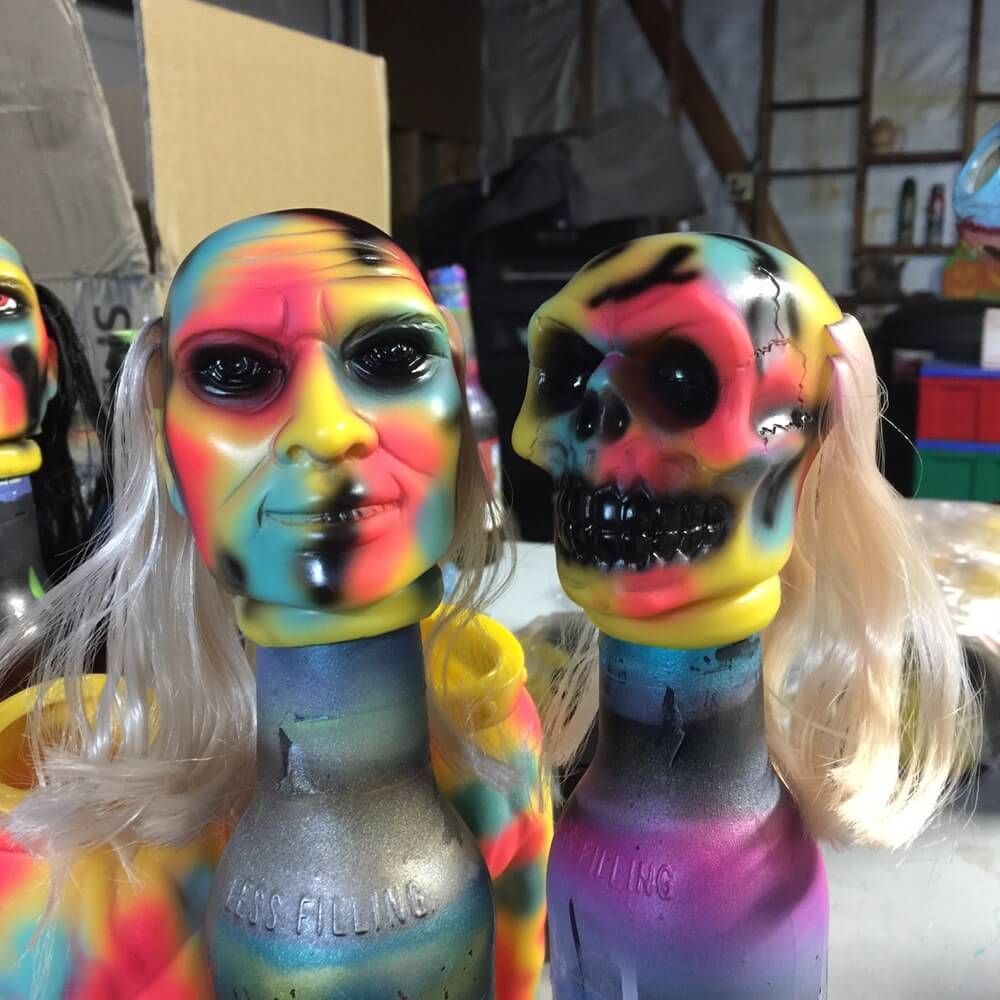 These are already available through D-LuX's webstore, priced at $120 Each (approx 83£) +Shipping.
Note that "if you purchase 2 you will get the set. If you purchase 1 it will be a blind pick skull or human face black or blonde hair variant", as it is explained in the item description.
If you are a sofubi lover, and if you got the chance, don´t miss out on this!
*pics via D-LuX's