Good news everyone! The new My Little Phony has been released!
[frame align="center"]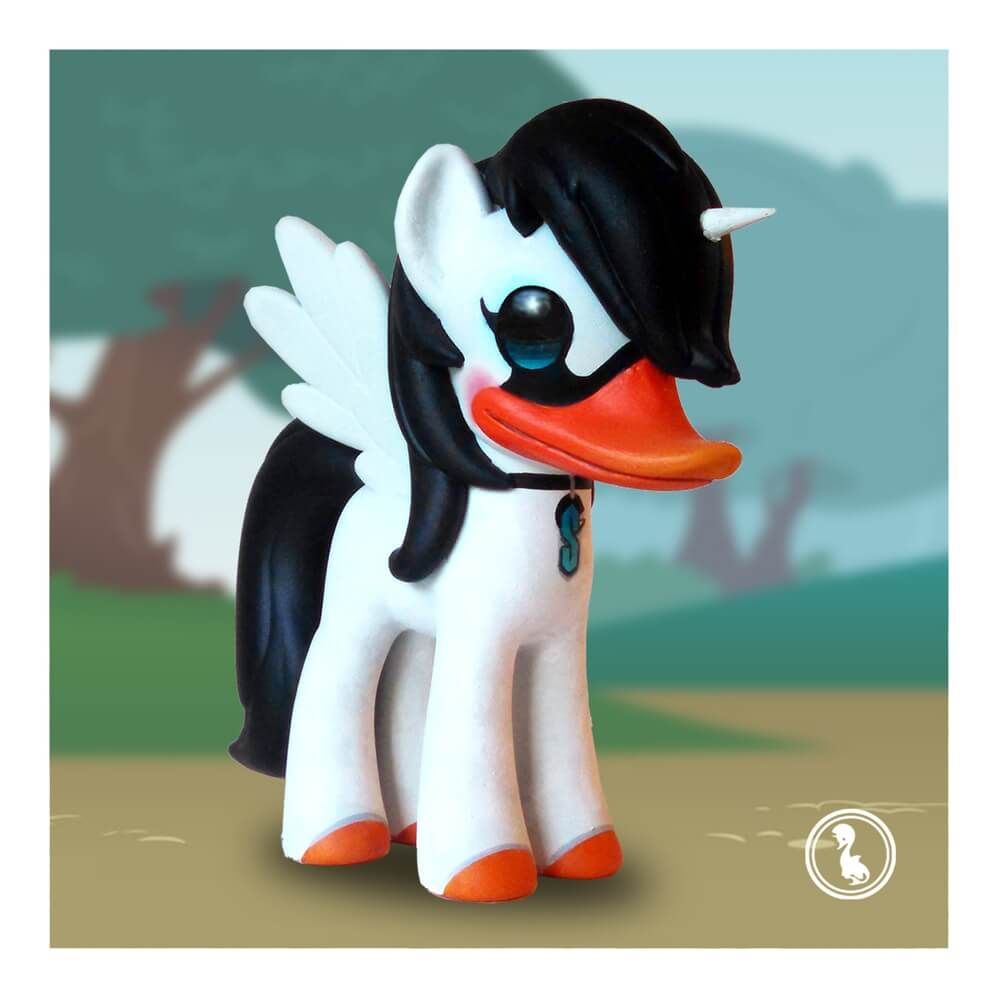 [/frame]
This adorable Swanicorn Hybrid is part of a hand painted & signed series of figures. Each one will be 6.5 inches of  super cute vinyl, and they're waiting to be purchased in Daniel Fleres' store right now!
[frame align="center"]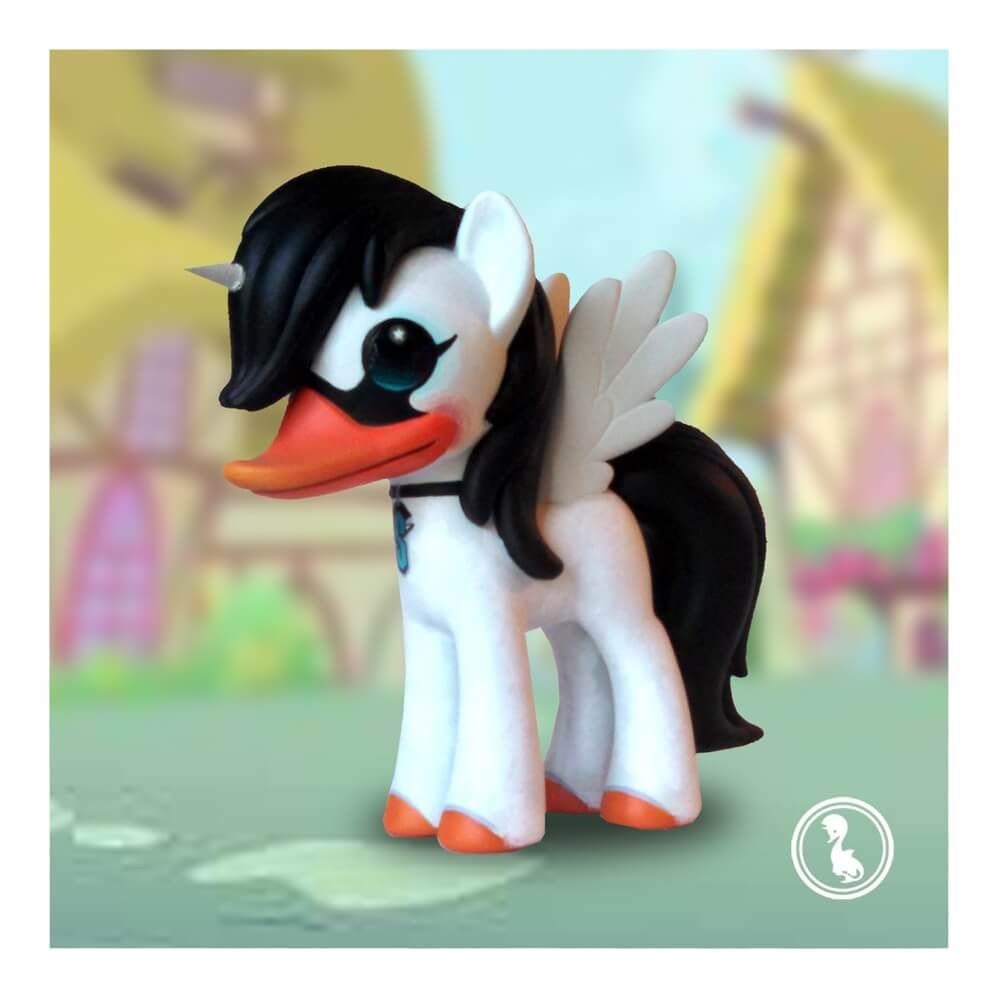 [/frame]
How about a little bit of blurb from the artist himself?
"This discovery is a part of a new series of hybrid swanicorn focusing on transforming other creatures into swanicorn as opposed to transforming swanicorn into something else!"
Sounds exciting to us!  Any Phony you order will ship in 1-2 weeks, but it'll be worth the wait 'cause he's gawwwjusss!