These are FRANKEN CUTE! queen of cute resin "The Jelly Empire" AKA Selina Briggs is making Hallowween season extra cute with her latest creations "FRANKENBOTS" Selina using her trademark Jellybot character and adds all the little bots and a whole new look. Will you take the little chap to trick or treating?
"Just in time for Halloween, I've finished putting the final touches on these SPOOKY custom pieces!
These dapper looking Frankenbots are ready to be your V.I.R (Very Important Robot) at this year's Halloween Party. I'm getting chills just talking about these guys… Seriously, they are soooooo scary!
10 of these little party crashers, so pick them up before they're gone. They're bound to win the costume contest, at almost any party!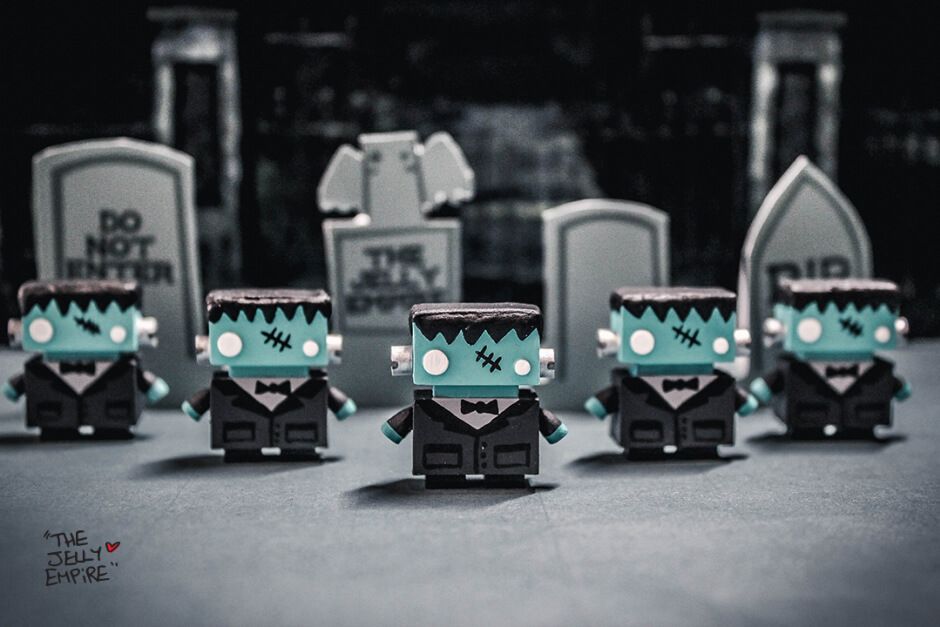 The Frankenbots will be doing the monster mash over in Selina's shop this Wednesday (28th Oct) at 12pm EST. (THATS NOW!)
Priced at $20.00 each.
Find The Jelly Empire via
(all info and photos lifted from http://www.thejellyempire.com/)