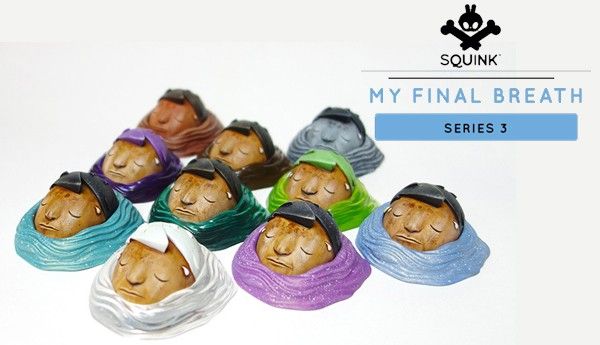 Squink is set to launch his third series of his resin based My Final Breath Series 3 riding on the success of the first and second series no wonder Squink is making more and pleasing his fans from all over the world, sadly this will be the final online series Squink will make so you all better get ready to hit that refresh button!
I don't think this will rule out any commission request or convention releases so all is not sad if you don't manage to secure one. Squink's pretty busy right now but no harm in dropping a line to get yourself on to his commission list.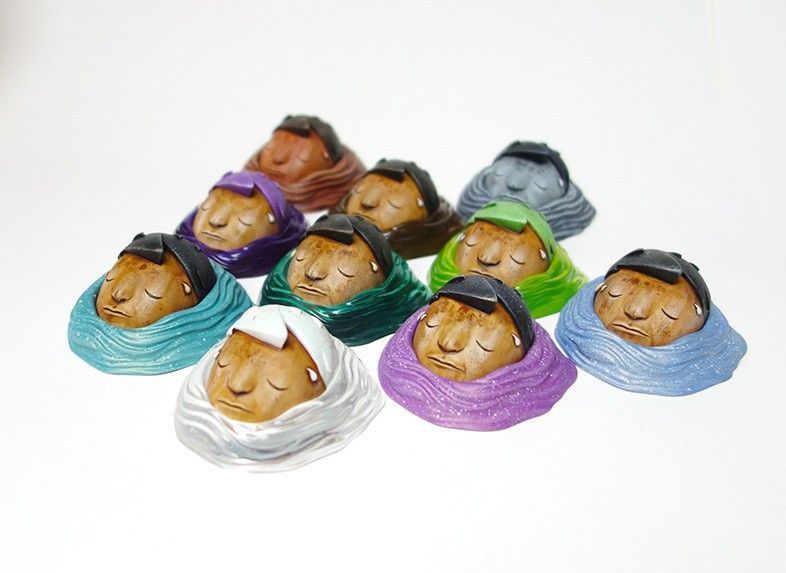 My Final Breath are cast in two parts from a hand sculpted original. This release consists of a number of one off and super limited colour variations. The majority of these will NEVER be available again once they're sold out. The ratios/production numbers are included below.
Colourways as follows:
Pearled Turquoise 
Pearled Blue 
Pearled purple 
Muddy puddle 
Lime 
Angel Sparkle 
Monochrome 
Vintage 
Early Amethyst 
Freshwater
There will be no more series releases like this with such a large choice at once, in future only limited to one off pieces, and original colourways
Each measures approx. 1.5″ tall, and comes packed in a randomly selected sticker branded, ribbon tied gift box.
When the clock strikes 8PM (UK Time) get your credit cards ready because these things go in seconds! and head over to Squink's shop HERE Series Three will be Launched on 9th September. price at £49.95.
You can also follow Squink on the following social platforms:
Twitter – @squink
Instagram – squink
Facebook – squink1