Last month BTS 2018 attendees got the chance to be the first to own MR YOLK Ludan edition at Bingo Toys booth. As promised, Job Sornpaisarn of Ramarama has announced the date for online Facebook/ Instagram release for collectors who couldn't make it to BTS.
One Asian delicacy is the Ludan Egg aka Soya Egg (if you've not had one, try one when you have the chance) One of our anticipated releases of the year from Job Sornpaisarn of Ramarama is "Mr Yolk" Back in May at Thailand Toy Expo 2018 Ramarama's new creation "Mr Yolk" was on display. We got to see the update with new photos at the beginning of July (read HERE) the general release launched at the beginning of the month which sold out in minutes (not a surprise). And now it's time for more hard-boiled action! The latest character from the DEAR PHOBIAN series by Thailands artist Job Sornpaisarn aka Ramarama it's ready and presents to you Ludan Edition! Get your daily protein fix with Mr Yolk. Just before the launch, we thought you would like to see Mr Yolk in action and how cool Mr Yolk is with all the moving parts as well as the FULL release info. Check out the video below.
[youtube url="https://youtu.be/DKuWyhCB_c0″]
Just look at his moody face, HA HA HA. You would have that expression if you were cut in half, right? A brilliant idea that you Mr Yolk is removable yolk hahaha.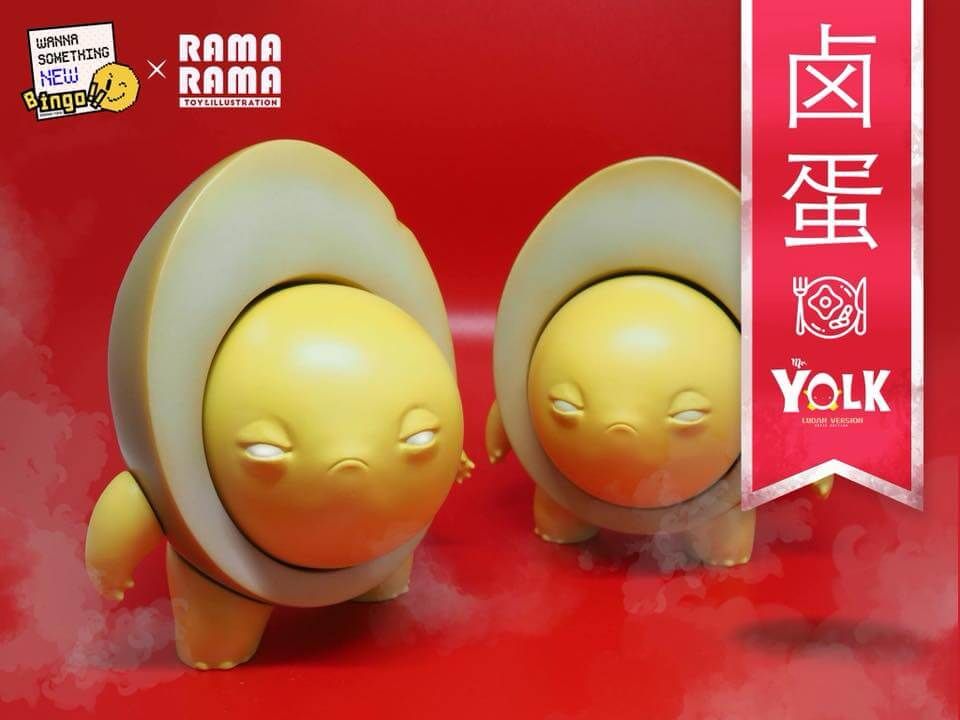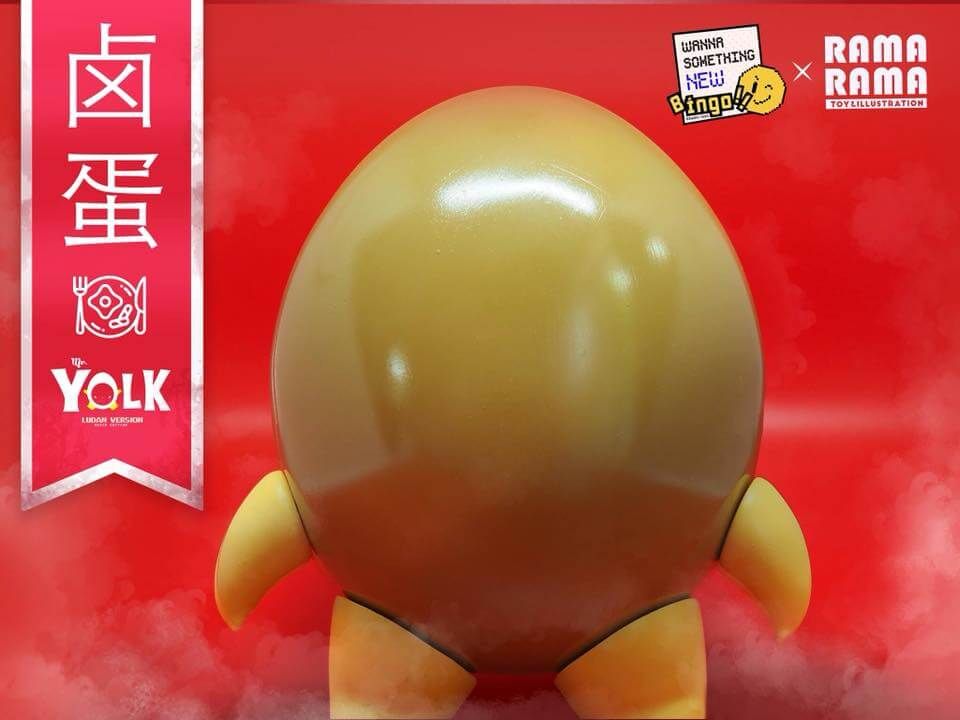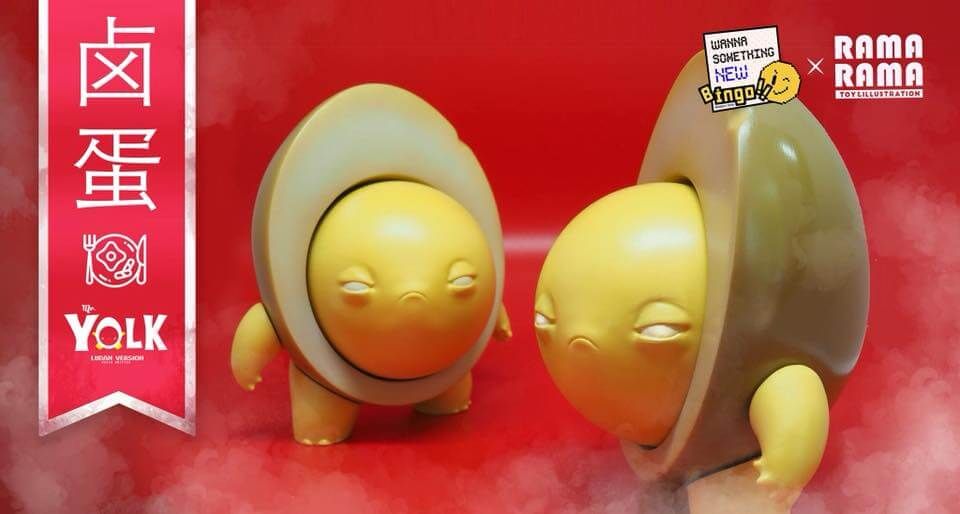 Mr.Yolk resin series
[ LUDAN Version, The Soy egg! ]
WHEN: Pre-order date Saturday 6th OCT 2018 8:00 PM Thailand Time
45 pieces on FB ( limited 90pcs worldwide – 30pcs @BTS&TTF, 15pcs Instagram)
*We will limit 1 person can buy only 2 pieces.*
Material: Resin
Height: 4 inch
Rotatable arms, head and free to pop-out..let's play!, snap with neodymium magnet 
❤
box packaging, Include Free Sticker & artwork in a package. 
🙂
** How to order **
– Reserve by commenting below a post **on SAT 6th OCT 2018 ** via Ramarama Facebook  Ex. 1, 2, 2pcs. (DON'T edit comment)
– If you want to change pls make a new comment.
– He will announce when Mr.Yolk is SOLD OUT.
Price: 65 USD ( Include shipping in Asia . +5 USD for Europe and America )
Pay by Paypal
You can get your daily Designer Toy fix from our TTC Mobile App. It's free too! FREE! Download on the iPhone or Android smartphones. Search for "The Toy Chronicle" and all your Designer Toy wishes will come true! Pretty much.
Did we fail to mention IT's FREE.
Find Ramarama on Facebook and Instagram.com