Bootleg master Dead Greedy (Serving Earth and Uranus, it doesn't get old) is an artist with a special aura we cannot explain. There's something about his creations that caught our attention a while back with his Han Taun and Thai Food Fighter. Dead Greedy's style is sharp and honest and we like that. His bootlegs have a naive side to them, almost childish in a nostalgic good way and that gives them good vibes. Filled with 80's and 90's pop references is impossible to be indifferent to such creations if you were born in the golden years.
This time around Mr TMNT is being re-released in the Leonardo colorway, The Raphael colorway was at SDCC 2015.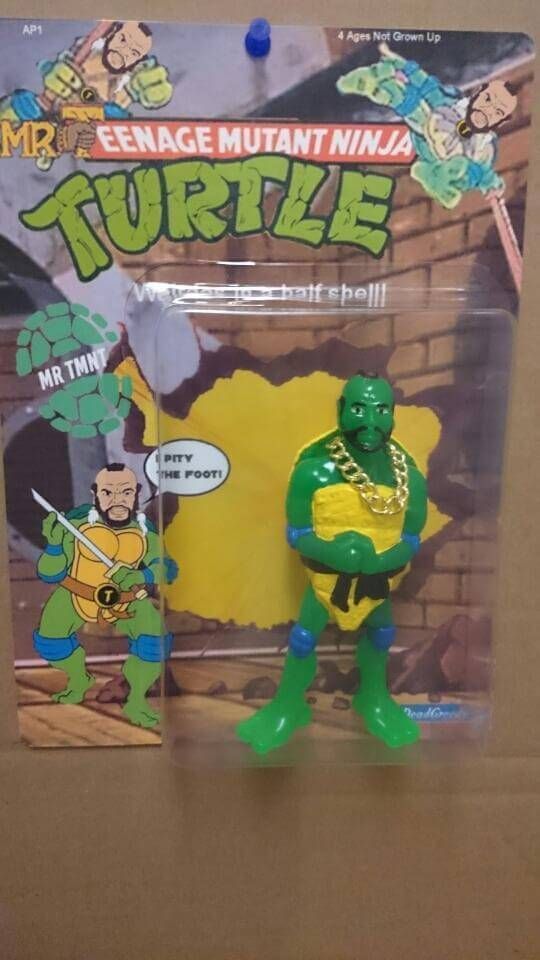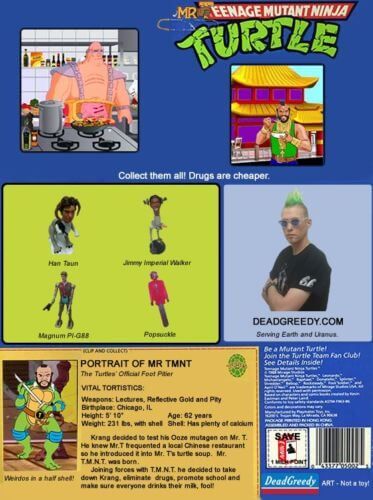 Each piece is hand cast and hand painted. Just to remind you that back in SDCC 2015, the 25 figures of Mr. TMNT sold out in the first few hours of Preview Night. So that's a Dead Greedy winner right there. Mr. TMNT retails for $55/£39 at http://www.deadgreedy.com/.
But that's not all folk, Dead Greedy is also re-releasing the Beastie Droids. So get you body movin', now it's you chance to get them if you didn't the first time.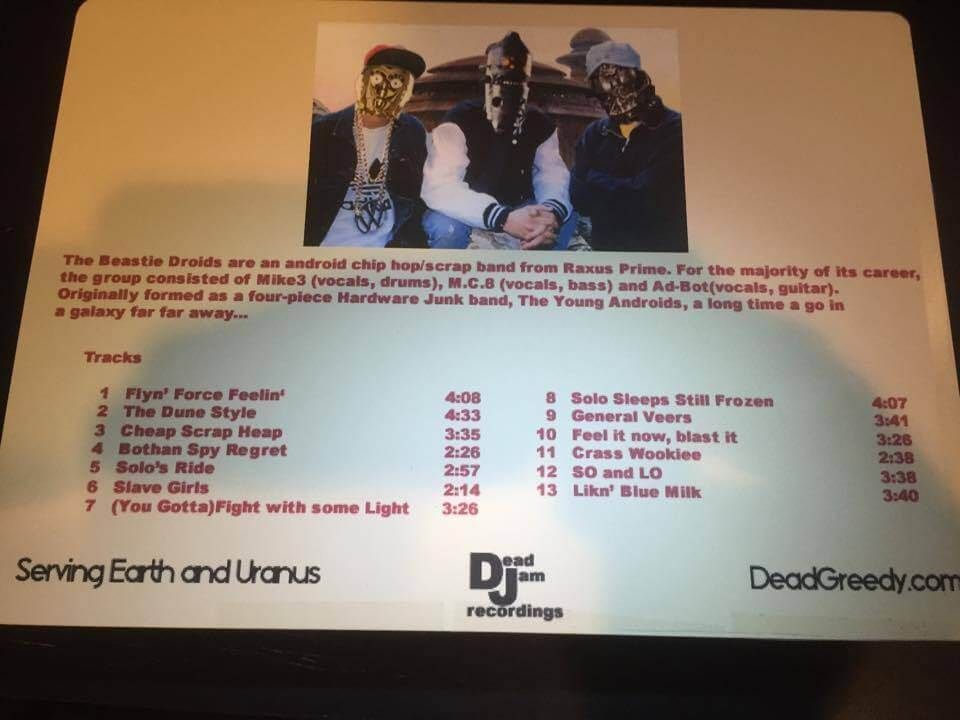 The intergalactic three figure set has been Dead Greedy's best seller, to date. You can have if for $100/£71 at http://www.deadgreedy.com/.
Show Dead Greedy some love on http://www.deadgreedy.com and Facebook.