Last seen at Expo Toys Barcelona & Kronos Art BCN 2020, Sevilla based artist, Zinkete presented the world with Mr Chicken & Little Cabesa! some slapstick humour which kinda reminds of ourselves. What started out as a render, Zinkete this year has begun to transform his characters into 3D designer art collectables giving his fans another way and form to own Zinkete work. Big bulging eyes and a spot of naughtiness are established in true Zinkete style and Mr Chicken & Little Cabesa is one of them that's easily recognisable as Zinkete design.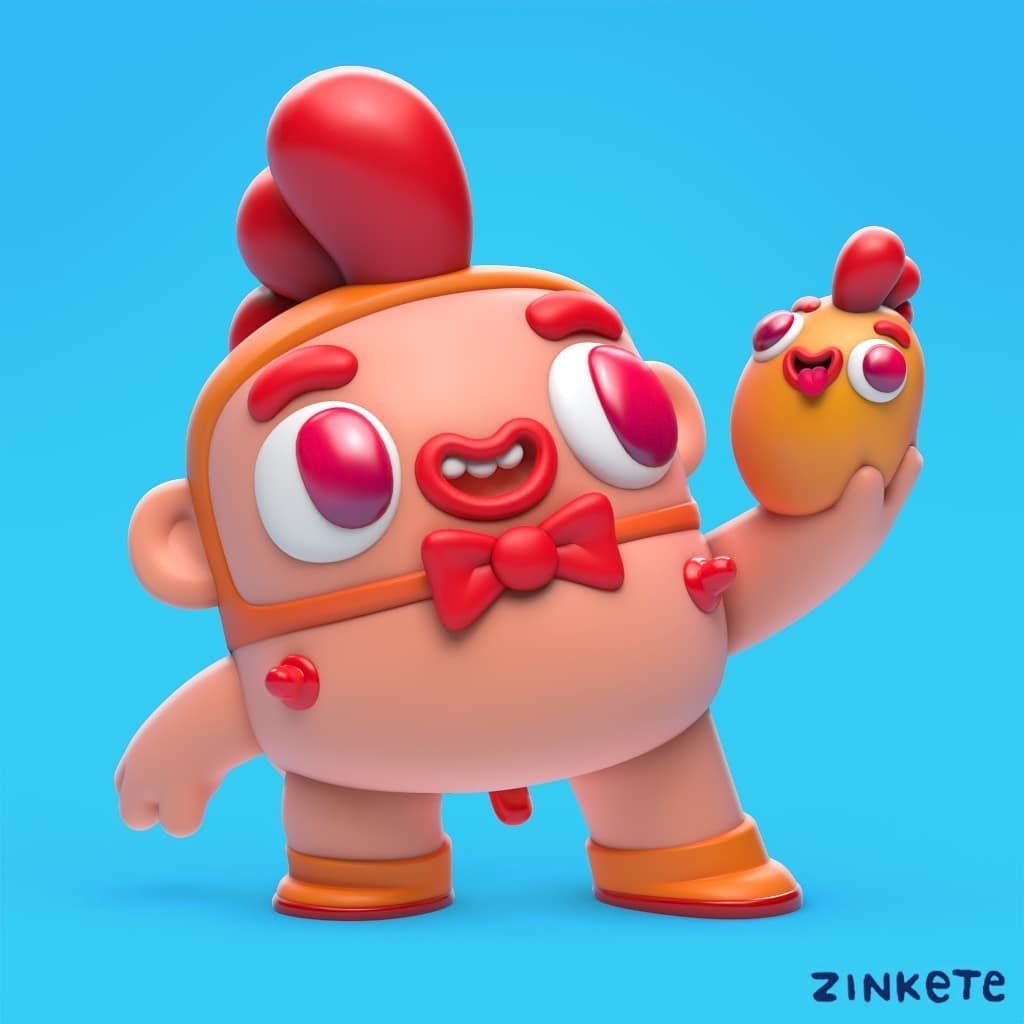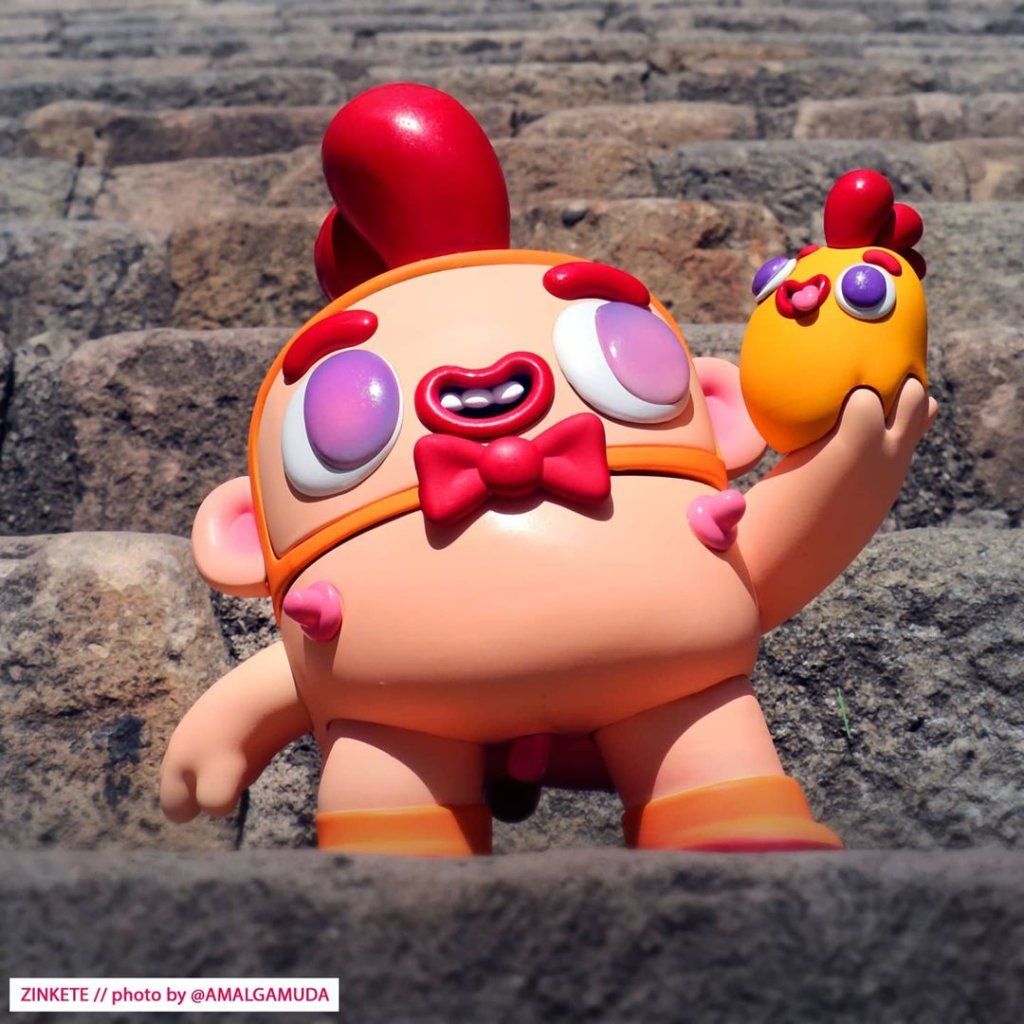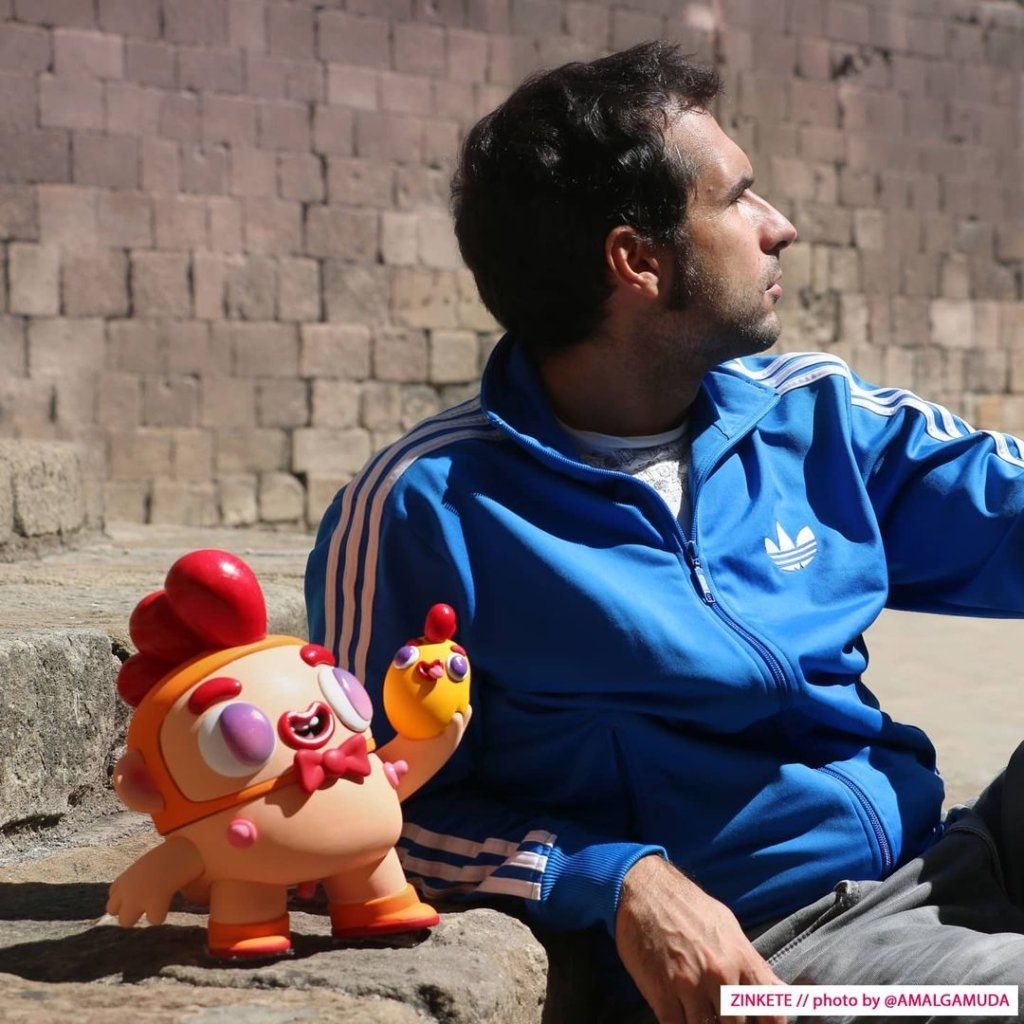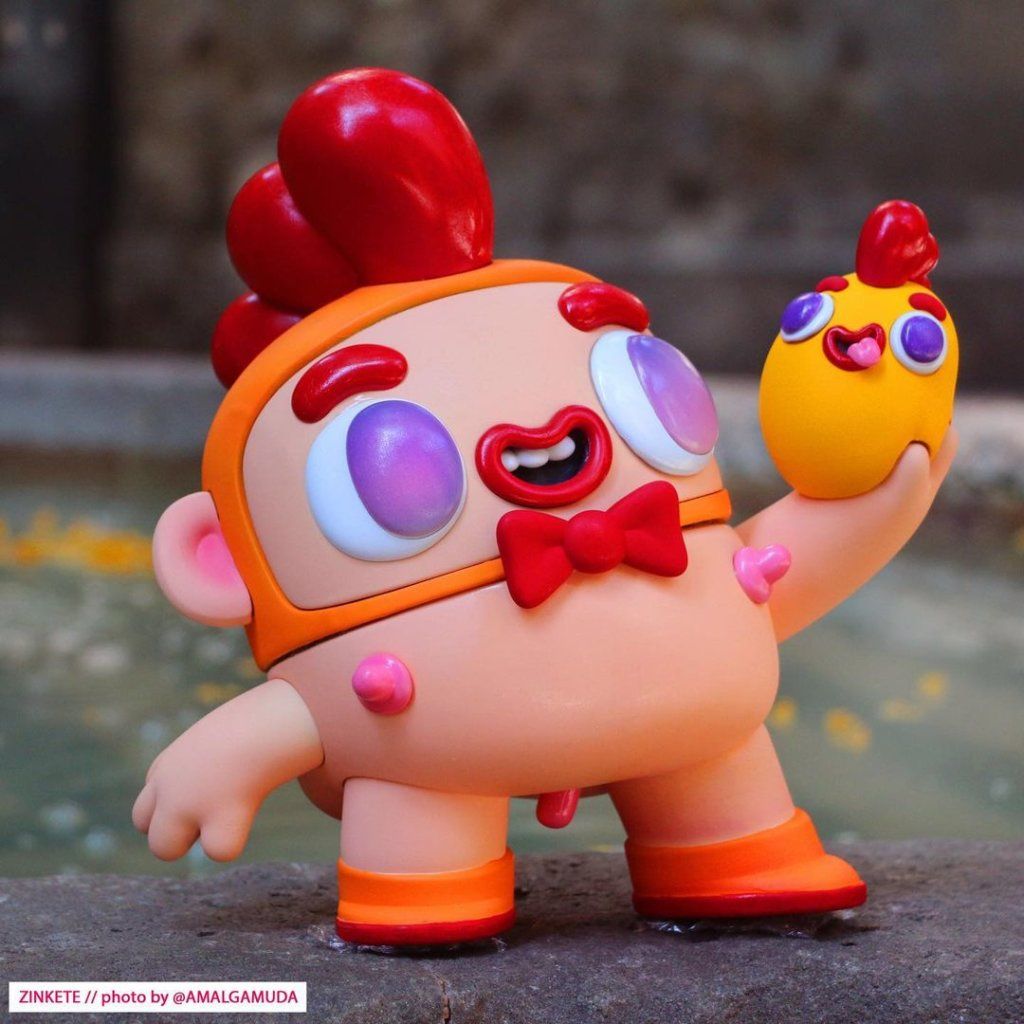 WHEN: NOW
HOW TO ORDER: Simply direct message Zinkete via Instagram 
Hit up Zinkete at https://zinkete.com/ Instagram and Facebook.
If you want to get your Designer Toy news first, you should look to download our new TTC Mobile App. Designer Toy news direct to your smartphone. No dealing with social media algorithms. IT's FREE.