No need to adjust your eyes! Yes, the lovable MORRIS gets a new coat. The wonderful Kaori Hinata of Hinatique has announced the all-new Sakura Pink Coat of "Morris" The Cat with Antlers and will be making its debut at Wrong Gallery. You may recall Sakura Pink Coat being featured in the VAG mini Gatcha series which you can check out HERE. Sakura Pink Coat will now come in the original bigger soft vinyl size.
MORRIS -Sakura Pink Coat-
25th March 2018 release.
One-day sale & signing event Kaori Hinata will be at Wrong Gallery
25th March 2018 14:00-
Please note this is not a limited version.
100 台湾 Taipei City, Zhongzheng District,
Section 2, Zhongxiao East Road, 68號
WRONG GALLERY TAIPEI | 靠辺走芸術空間
Stay tuned for online sales.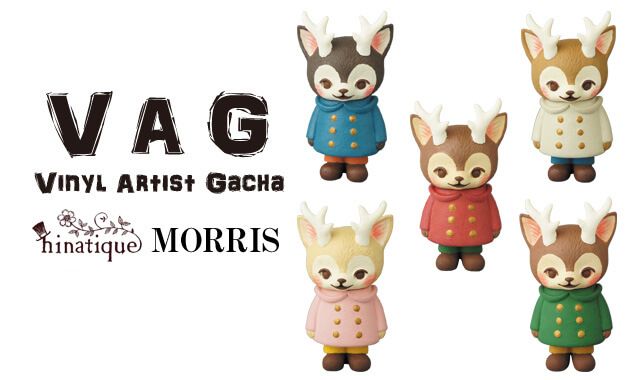 Keep up-to-date with all Designer Toy news via the TTC Mobile App. Available to download now via the App Store or Google Play Store.
It's FREE
Find Koari on