Earlier this month, JPX and COARSE announced "PROTECT ME" Pain Edition HERE. Today they have officially opened up the ordering system. Let's not waste your time and below are the details on how to land yourself the "PROTECT ME" Pain Edition.
The solitude that follows

Story:
He sits and waits in the darkness. This moment was bound to come—he has been destined for it all his life—but still it seems impossible it is happening. Destiny, fate, the inevitable: No matter how much you grasp it, it never really settles in, never finds its way into your bones until what was foreseen finally comes.

Maybe he could have avoided what is coming, and now he plays a dangerous game, running through all the possibilities in his head: What if he had turned left instead of right, climbed down instead of up? Would he still be here in this room, waiting in the darkness?

He stands and paces, back and forth, from one end of the room to the other. He has always done this when he is nervous. He learned it from his father, who learned it from his father before him. Walking in circles, thinking in circles, what if he had listened, what if he had tried?

He could dig a tunnel and escape. He could clench his fists and bore a hole in the ceiling. He is strong enough; that is why they have brought him here. But where would that take him? Deeper underground, higher towards the sky, none of it would matter. Every escape would lead to another place to wait.

What is life for if not for waiting?

And now the siren sounds, and he backs away into the darkness. They are coming for him, just as he expected. But so soon? He thought he had more time, though even he knew he had lost track of it. Sometimes it felt like the months sped by, and other times it was as if a year had been swallowed by a day. The space between the instant he arrived and the instant the door opened could have lasted seconds or years. Waiting distorts; it bends the world.

Still, he thought he had longer to sort everything out. Wasn't he going to see the world? Wasn't he going to phone his mother? But now, as the light pours in and the crowd outside erupts into a roar, he is not actually certain what he would have done with more time.

What is the opposite of waiting? Doing, making, seeing, speaking—aren't these all just one in the same?

They grab his limbs, his head falls back. He has been in the darkness so long he no longer remembers what he is—bird or man—and the light is overwhelming, unbearable, a thing he forgets exists until the moment it burns his eyes.

And now here he is, ready but not, afraid but not, giving himself over to this moment, this torment, which was destined, fated, inevitable. And if he can, he will wait within these seconds, neither fighting nor resisting, just breathing, waiting, fearing not all that is past him, but all that is on its way.

Somewhere in his mind, a clock ticks.
March 19th, 2018 Release date, this will be an online release via Google Document release on JPX Facebook HERE. Please note Google form will be shown on the day of the release.
CLOSE TO THE LAST ……
Protect Me : PAIN
Height: 13" for boxer Noop and 13" for Kai ( Gamecock)
Weight: 4 kg including package
Selling Price: 14,500 baht / set (Price does not include shipping cost)
Selling date: MONDAY MARCH 19, 2018
Selling time: 12.30 pm (Thai time)
Where: Selling at JPX and JP TOYS page and throughout official global distributors.
Here is the form to fill in order to complete the order for Protect Me : Pain
This form will be activated on March 19th, 2018 at 12.30 pm (Thai time ) or 00.30 am (EST) or 5.30 am (GMT)
Edition of 250 sets worldwide.
The plug did mention to look out for a Thailand Toy Expo 2018 EXCLUSIVE!
For now, check out our Facebook LIVE unboxing of the Protect Me Knockout Edition below.
Amongst all the COARSE x JPX releases TTE 2018 will be full of surprises per usual and JPX and COARSE have dropped the biggest hint that VARANUS will also get a release.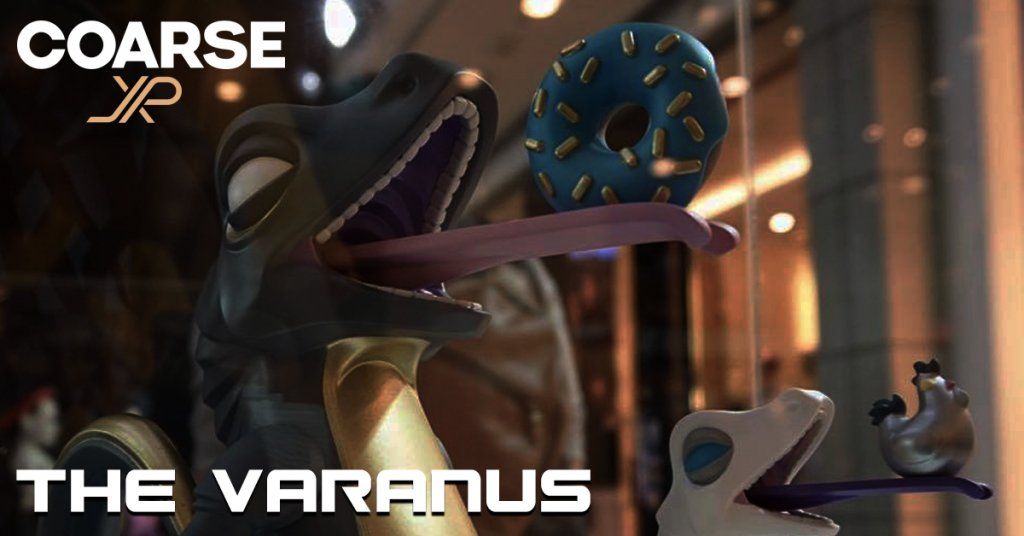 You can watch all the goodness of the Coarse TTE booth on our Facebook LIVE stream below:
If you want to get your Designer Toy news first, you should look to download our new TTC Mobile App. Designer Toy news direct to your smartphone. No dealing with social media algorithms.
It's FREE.
http://www.thailandtoyexpo.com/