Pennsylvania artist, Üncle Stüdio (Sam) has caught our attention yet again. Sam has customised more Coarse Omens and they are outta this world. Continuing the intergalactic theme, blessing a 14″ Coarse Toys Totom Omen and a smaller 3.5″ Omen to go together. Lovely theme and love the moon eyes, crazy details.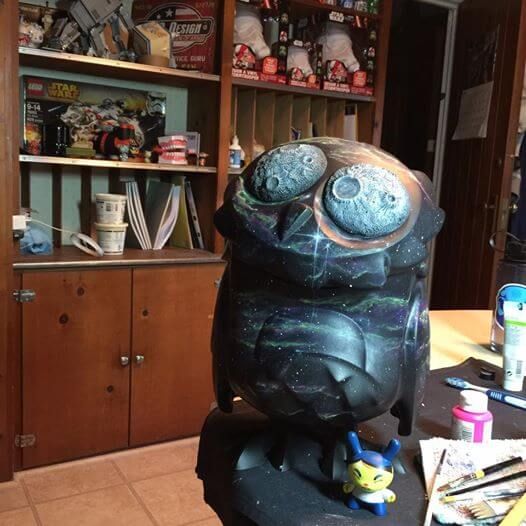 3.5″ Omen Astronaut Omen looks ever so good together or even on it's own. the cracked eye and the slight weathering is something you don't see everyday on a custom Omen.
We are not sure if these are for sale or commissioned pieces but you can always message Sam for a custom.
Üncle Stüdio still has some amazing pieces available on his Webstore. You can also check Sam out on Facebook, Twitter and Instagram.