Our friends over at Taylored Curiosities have released information on their DCon Exclusive 'Monster Embryos'. These Orange resin Embryos will be available at the Vinyl Thoughts DCon Booth #830 this weekend.
Based on an older design of Taylored Curiosities that were once plush & now they have transformed them into their very own resin figures. Complete with hand painted eyes and umbilical cords. No details on price or number available, but once these are known we'll let you know.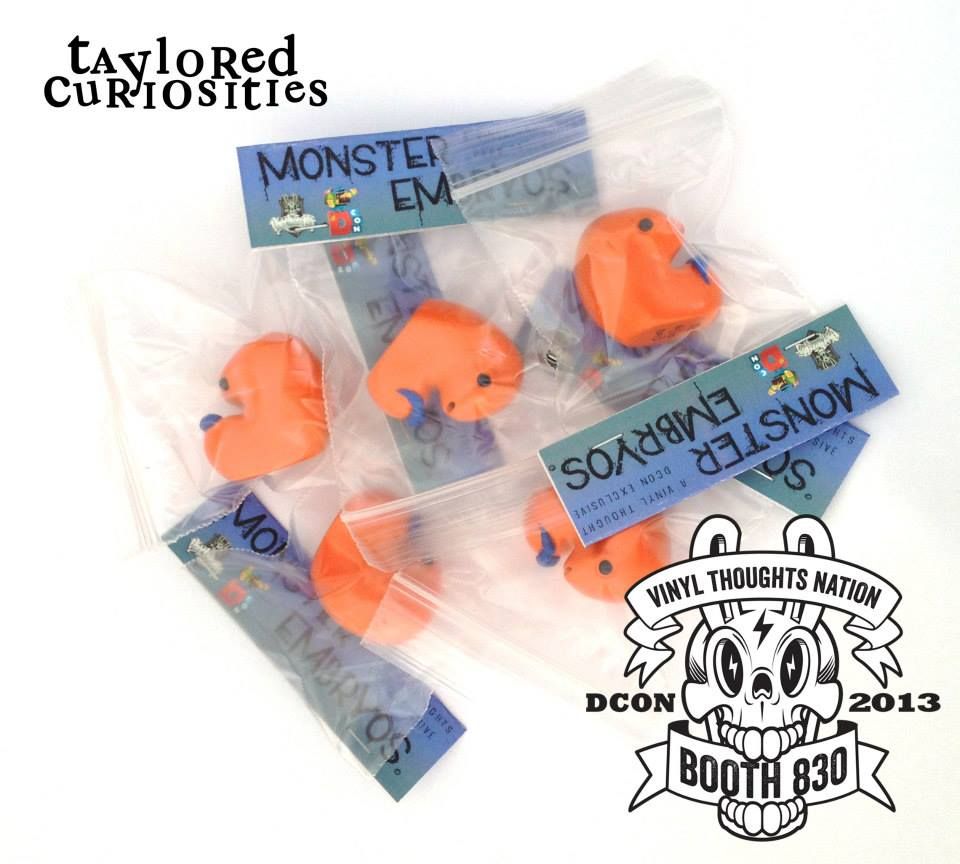 If you want more information on the other awesome Taylored Curiosities products, check out their website, Twitter & Facebook!