Earlier on this month, we saw Jei Tseng of J.T studio's open up the worldwide pre-order for OG colour of his Monkey King 8″ vinyl which you can check out HERE. Thailand Toy Expo is just days away now and Jei reveals his 2nd release for TTE 2018.  Monkey King joins the new line of vinyl figures from Jei, modern twists with J.T Studio flare with folklore and traditions all tied into the design. Accessories all included as well as the flexible tail on Monkey King! Now in a classic GOLD n Black edition.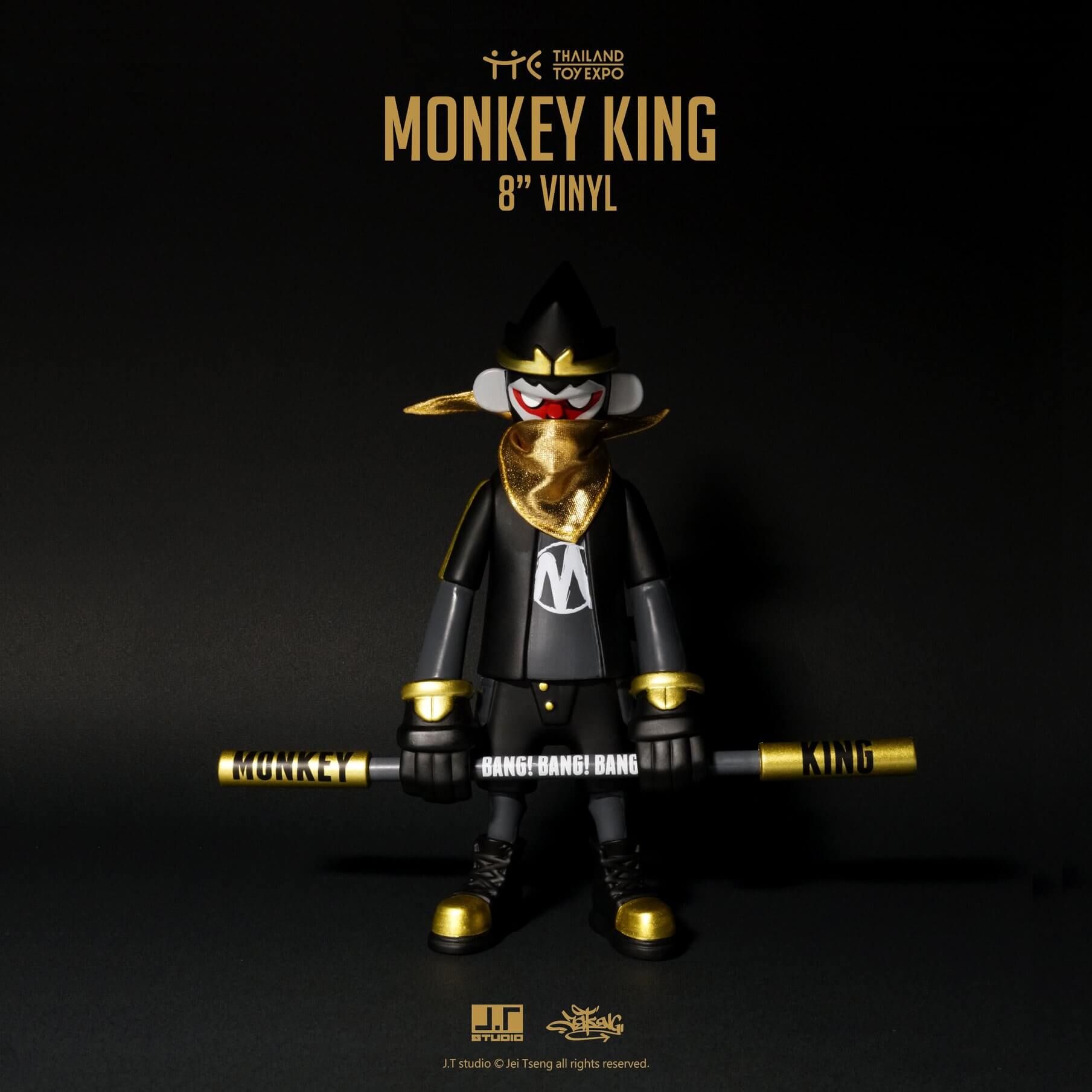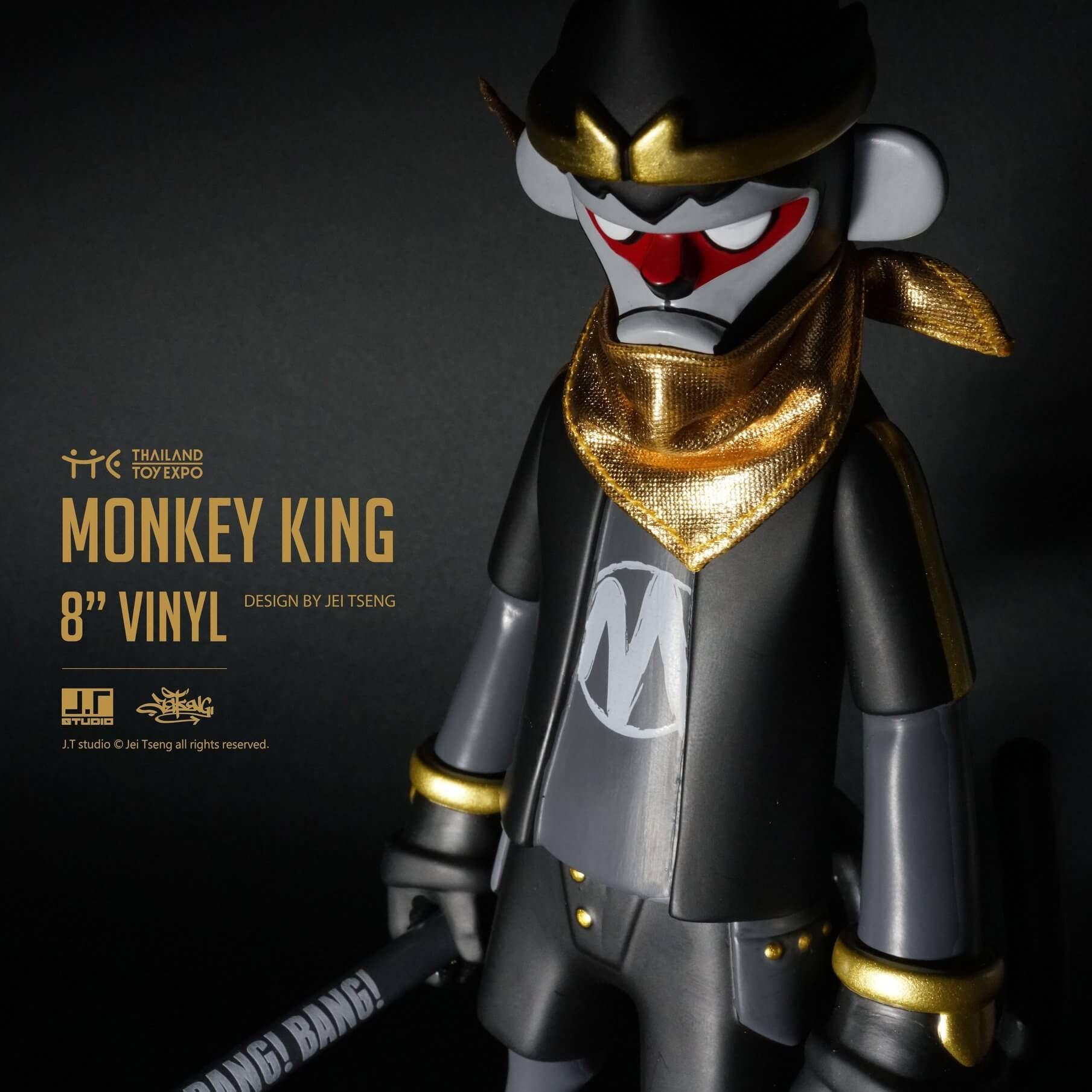 TTE EXCLUSIVE – Monkey King 8″ Golden ver.
Will be on sale at Thailand Toy Expo on May 3-6
99pcs limited
50pcs at TTE, 49pcs at online shop,
distribution on May3-6.
10:00 AM Thailand time.
*Online shop order will ship on June, 2018
Booths Eden1, A15
Price : 2900THB, US$95
online shop: www.jtstudio.com.tw
Did you miss the JIANS GOLDEN 2PACK?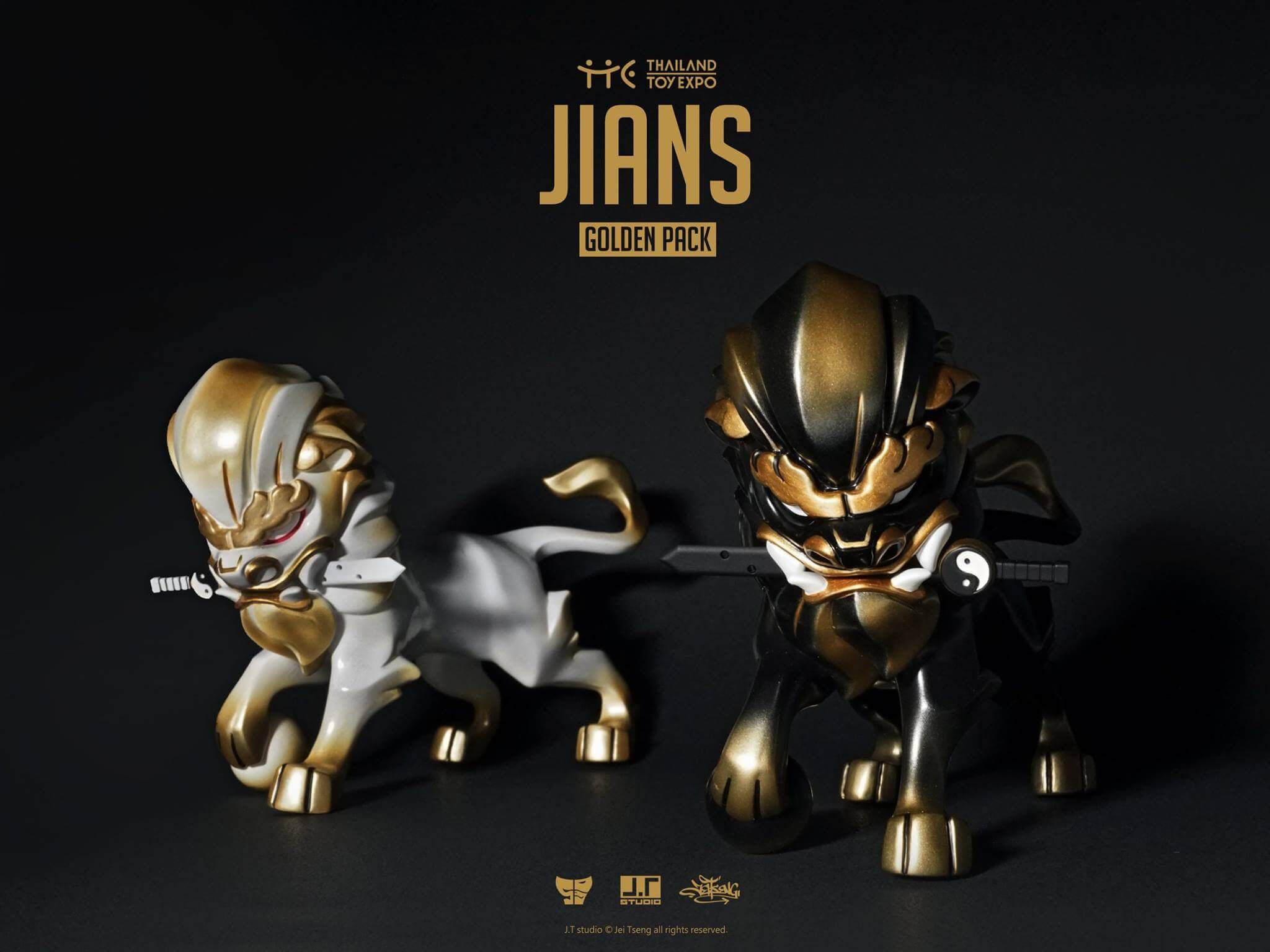 Check out the LIVE video below for Wang & Jians and MORE on show at Taipei Toy Festival 2017
You can get your daily Designer Toy fix from our TTC Mobile App. It's free too! FREEEEE! Download on the iPhone or Android smartphones. Search for "The Toy Chronicle" and all your Designer Toy wishes will come true! Pretty much.
For more details visit J.T Studio news at http://www.jtstudio.com.tw/