Sometimes you don't really want to share info as it most defiantly lowers your chances of owning something you badly want! Today is one of those days, but the love for our collectors we dash out selfish side. Muffin Man aka Malte Fulda is set to release the instant hit with those that love their birds a little plump & made from resin his mini Young Robins OG colour edition! The edition that we've waited for. As adorable as the previous  "Young Robin" although they still need a little love as they have that adorable and sad face, bless'em. If you are quick enough, the Mini Young Robin OG colour will be released into the wild this weekend. Like we said before Young Robin was born back in 2017 with Cat Crusader and Robin the Bird Wonder and super pleased that Malte is releasing more Young Robin on its own as Young Robin deserves all the attention.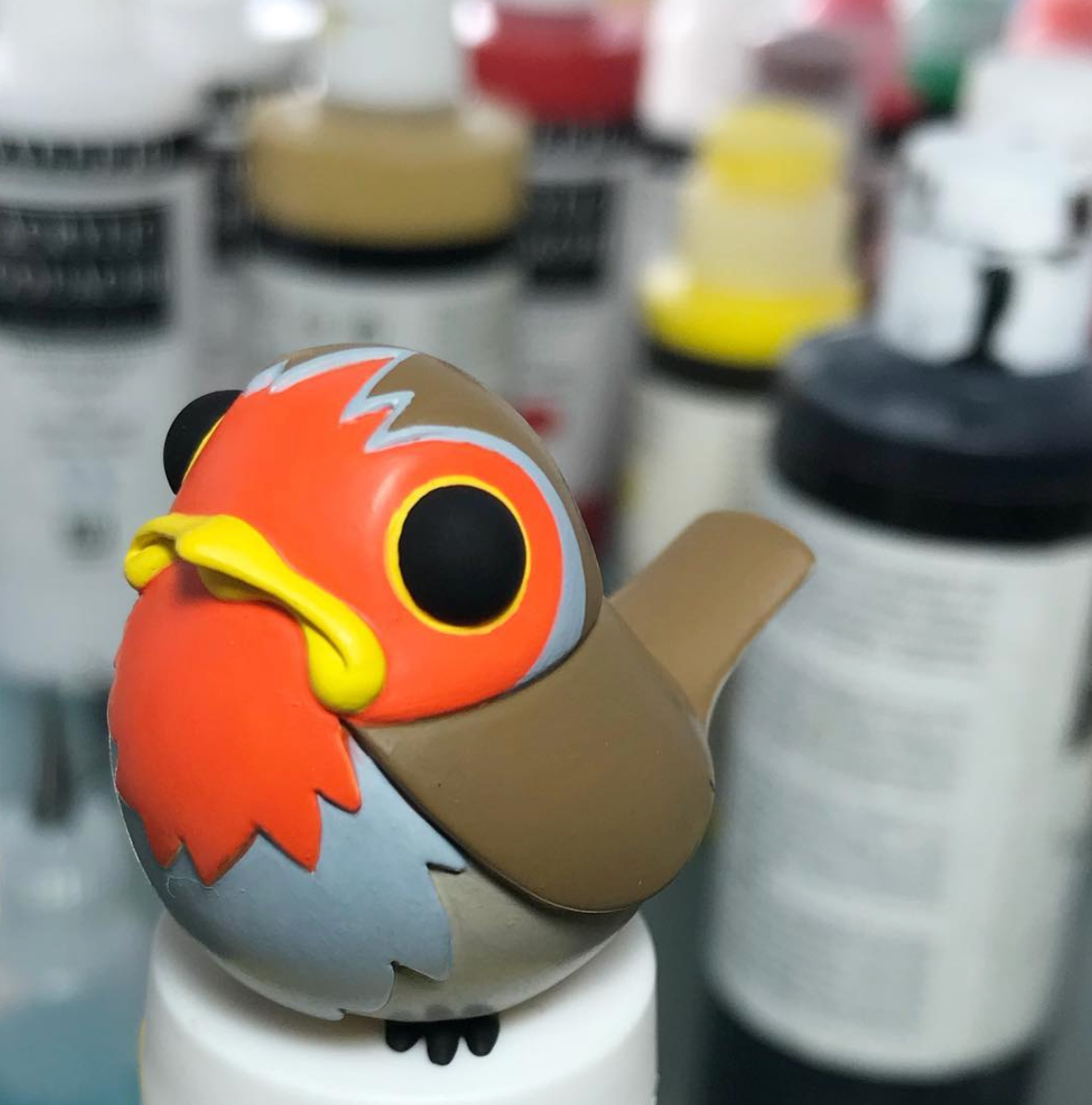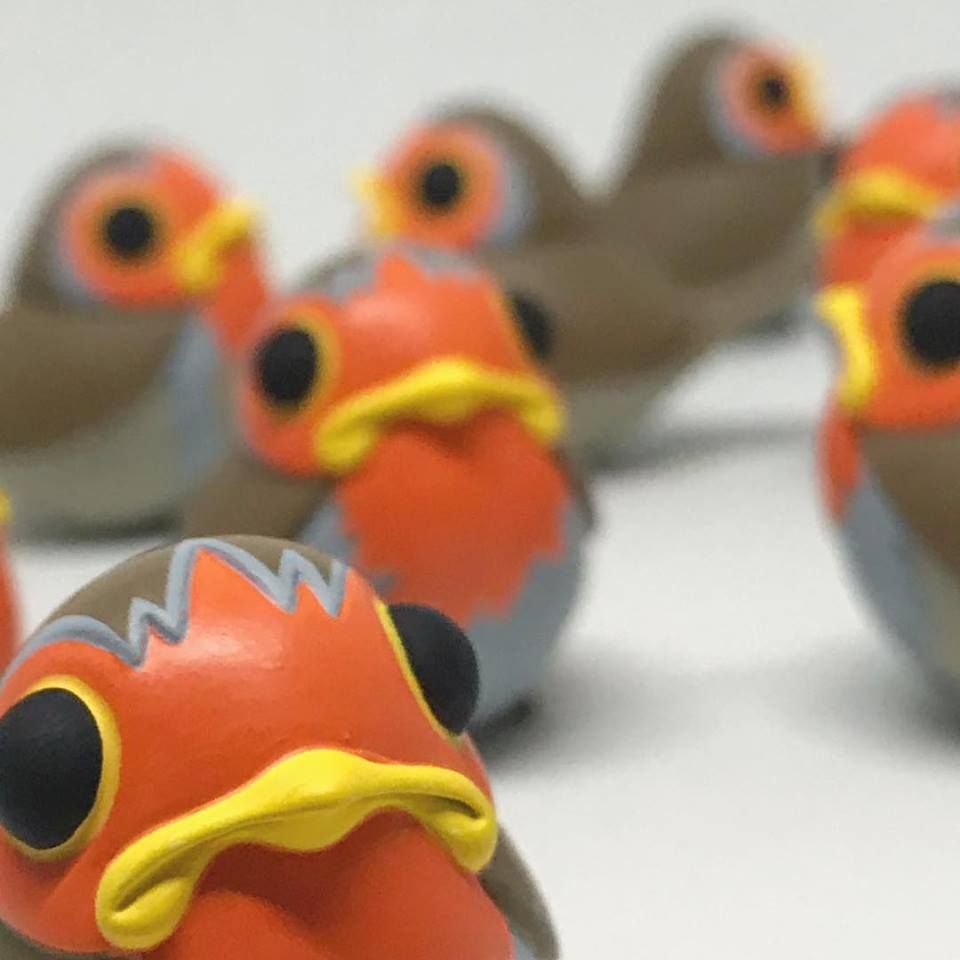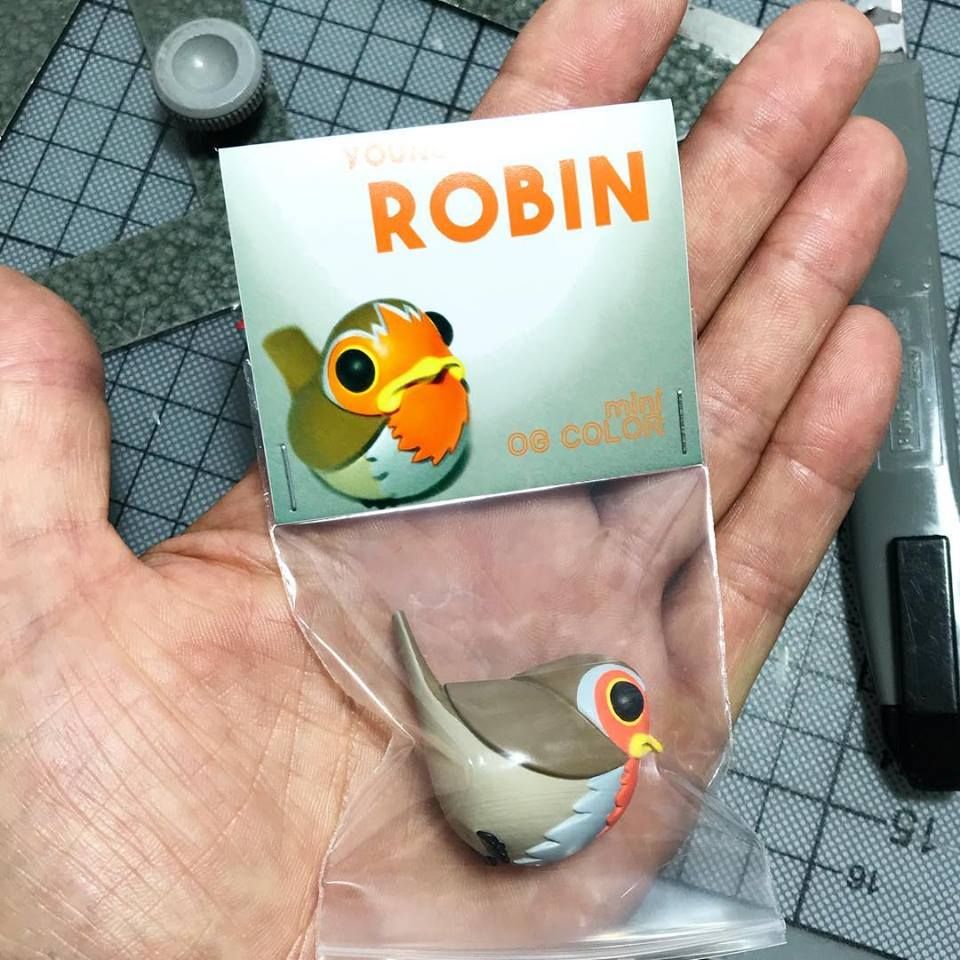 Edition: Flock of 10 mini Young Robins
SIZE: He stands 32mm "tall" and comes in a clear bag with Header card.
WHEN: Online store release on Sunday, August 12th, 12:00 CEST
WHERE: https://muffinman.bigcartel.com/
Strictly 1 per customer.
Check out Muffinman on Instagram for more WIP shots, and other such shots that will leave you feeling all beautiful inside.
You can get your daily Designer Toy fix from our TTC Mobile App. It's free too! FREE! Download on the iPhone or Android smartphones. Search for "The Toy Chronicle" and all your Designer Toy wishes will come true! Pretty much.
Did we fail to mention IT's FREE.