When I saw Mike Strick's outstanding mega Munny at ToyconUK last year I was blown away at how much detail and character he could put into a custom piece. So as it approaches ToyconUK 2014 I knew that he would be smashing out something amazing once again… and he did not disappoint.
Here we have Ray, drifting in at 5 inches tall this resin rocketeer is prepared for anything space can throw at him. These will be a very limited run of hand cast, hand painted figures with some points of articulation and will make their debut at Toycon 2014.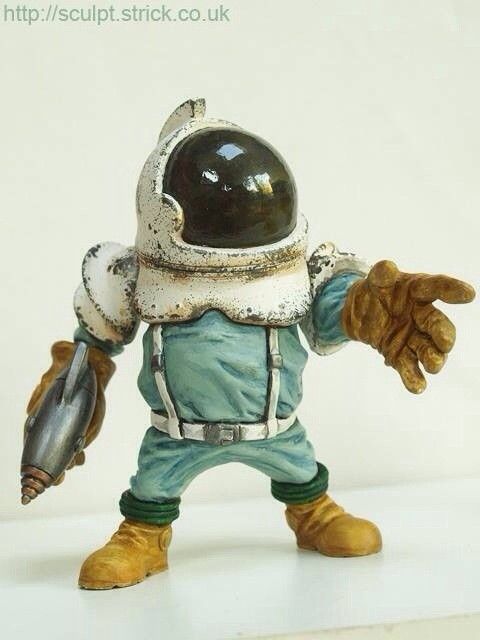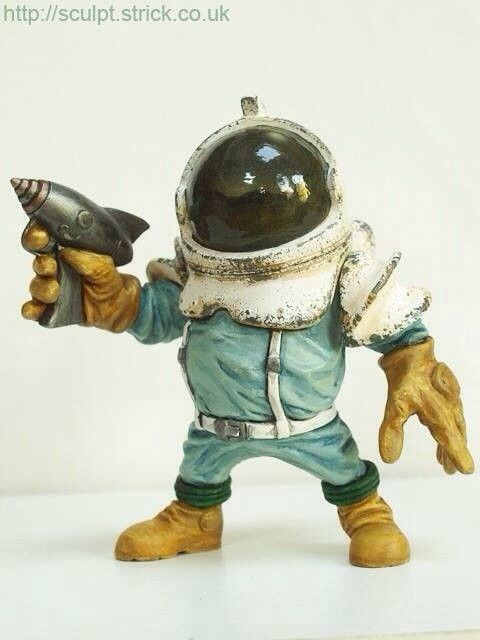 The pastel yellows and blues work really well on this figure, giving it a kind of vintage 50's/60's look. The weathering on the helmet brings its all together and is subtle yet effective.
This is all of the information we have on this figure for now but will be sure to update as soon as we hear it.
If you want to see more of Mike's work it can be found on his Facebook, or on his website.