Check this out! Straight outta Kings Heath, Birmingham, artist Hoakser from the UK graffiti scene has a new release coming up!
He's sizing down the original Maaad Cans in a cast in resin from original sculpts. 3.5 inch resin cans with unique designs painted with acrylics and spray paint before finishing with a coat of clear lacquer. Classy yo!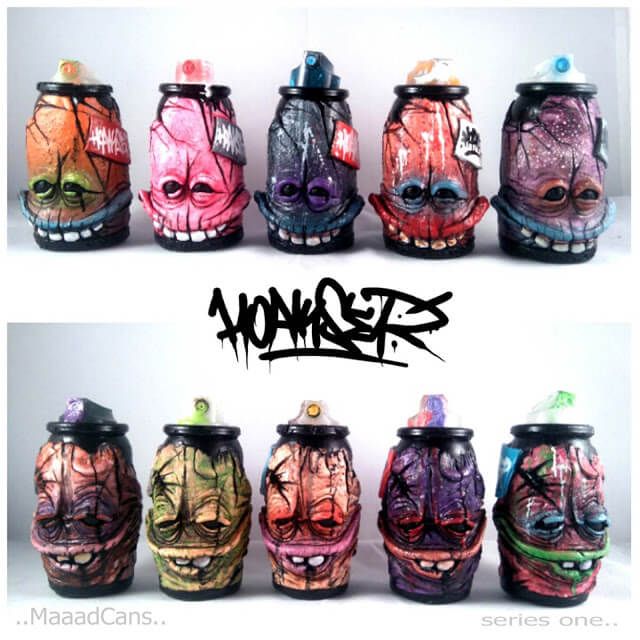 The personal touch is the used nozzle from a stash of hoarded blocked caps complimenting the color of each piece;
[slider source="media: 59201,59200″ width="640″ height="640″ title="no"]
A run of 5 of each of the two characters available for the first series, but there's more versions coming in the future.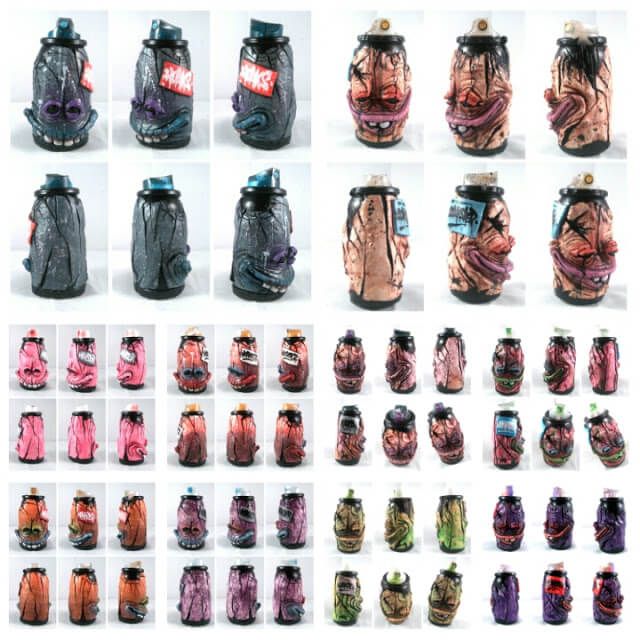 Coming at you with a killer package and stickers!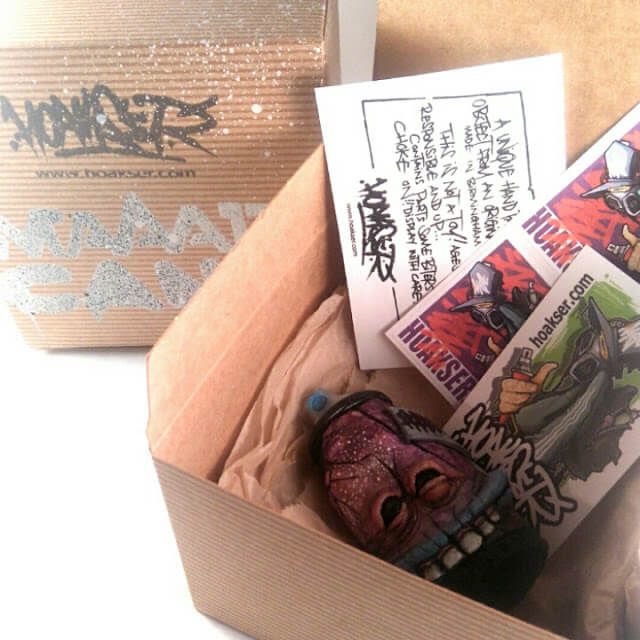 Each one will retail for £25.00 plus postage, available at Hoakser's 
Bigcartel store.
Friday 4th November at 7.00pm BST ( UK time zone )
*pics via http://hoakser.com/