Ladies and gentlemen WARNING! incoming attack from Jason Freeny x Mighty Jaxx as they present to you Melting Missile! The armoury of melting weapons expands with the Melting Missile! Designed to deliver massive destruction over large distances, this devastating warhead is no child's play. Ignite your collection with the one-of-a-kind Melting Missile. Similar to last years Melting Bomb, Jason Freeny's Melting Missile is now available for pre-order. A mission awaits!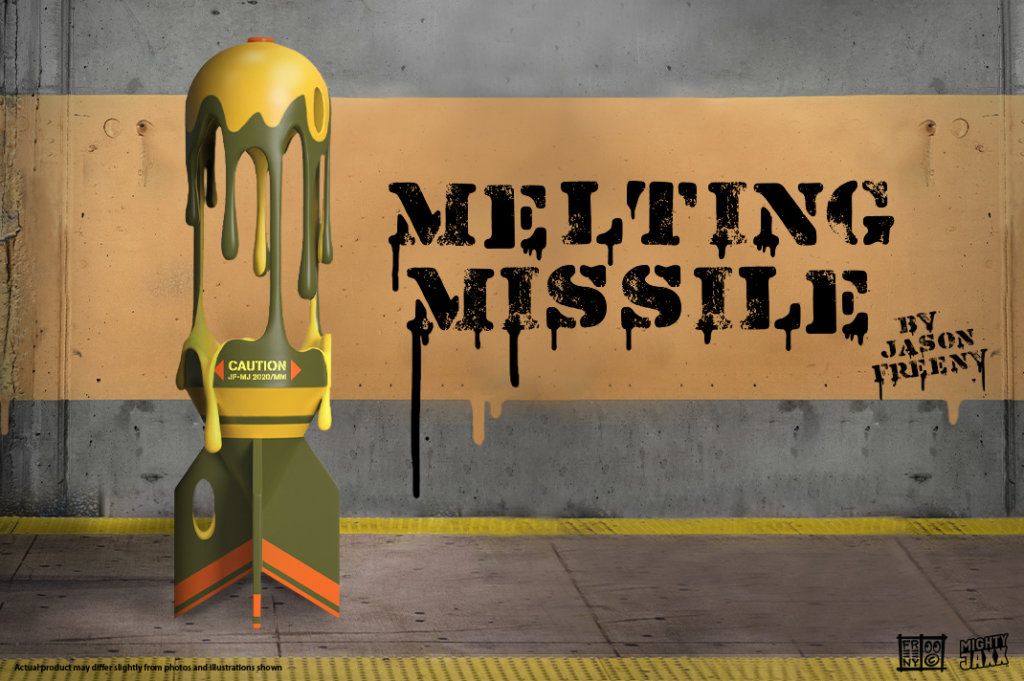 They'll never see it coming! Painted in Army Green and accentuated with yellow highlights, it's a warhead like no other 
Intelligence has uncovered what Melting Missile can do. The situation is dire and only you can save everyone. Read your mission brief, do you accept.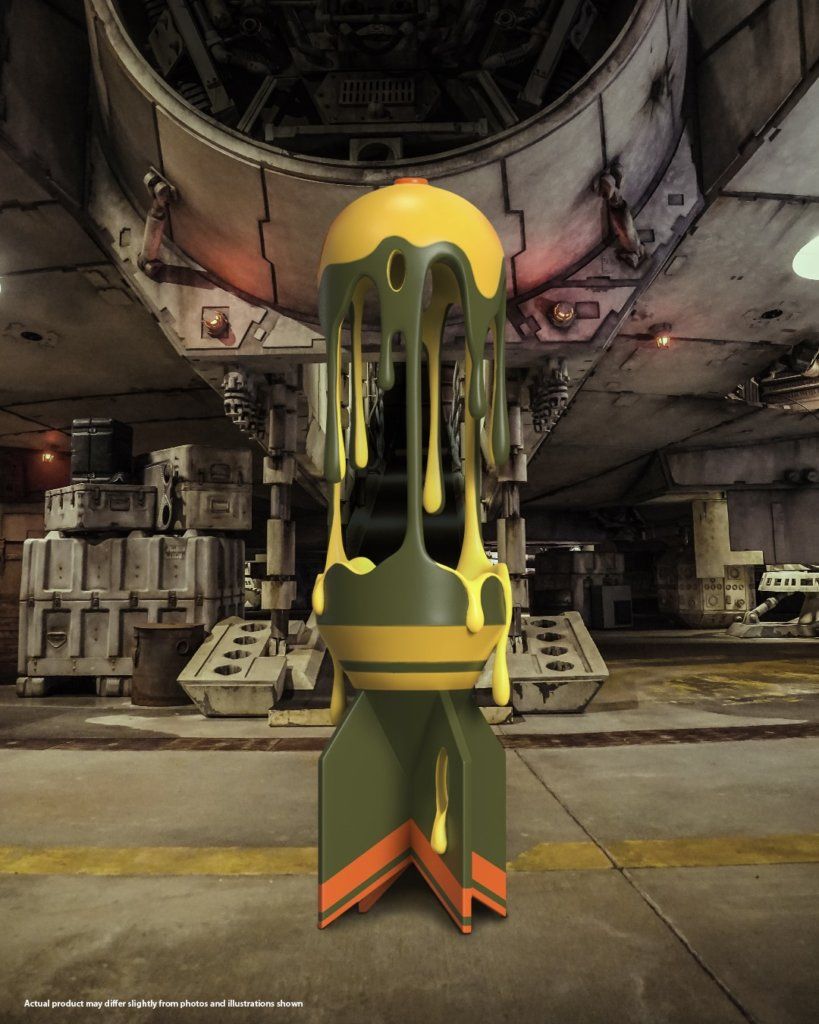 10″ Tall Polystone Art Toy
Free Shipping . Limited Edition
WHEN:  Pre-Order NOW
WHERE: www.mightjaxx.rocks use code: ilovettc for 5% from your order!
PRICE: $249 
(please note, do not contact us for updates on past pre-orders you can find Mighty Jaxx pre-order schedule HERE)
Jason Freeny Social Media
Facebook: https://www.facebook.com/GummiFetus/
Instagram: https://www.instagram.com/gummifetus/
Twitter: https://twitter.com/freeny
You can get your daily Designer Toy fix from our TTC Mobile App. It's free too! FREE! Download on the iPhone or Android smartphones. Search for "The Toy Chronicle" and all your Designer Toy wishes will come true! Pretty much.
Did we fail to mention IT's FREE.