Malaysia stand up! TAGCC (Toys Anime Games Comic Con) 2018 is coming! Exciting time as the local and international artists will be joining in the fun. One of our collective friends MAS will be showcasing all their art toys as well as prints and merchandise. Get your camera ready and the selfie sticks TAGCC will be the place to meet them all. Plus if you are into Cosplay have your jeans on as Cosplay beauties will be fronting their stuff guest cosplayers BaoBao and Pion will be at TAGCC.
TAGCC (Toys Anime Games Comic Con) 2018 is a first of its kind toys, collectables, anime, comic, games and cosplay show in Malaysia which is co-organized by Comic Fiesta, one of South East Asia leading comic conventions.

In the toys and collectables department, apart from brands such as MightyJaxx, Hot Toys, Prime 1 Studio and XM Studios, this convention will also feature ART & DESIGNER TOYS by several of our talented Malaysian Toy Artists under the umbrella of "MALAYSIA ARTTOY SHOWCASE" (MAS).

The convention will be held in Exhibition Hall 1, 2 & 3, Mid Valley Exhibition Centre (MVEC), Kuala Lumpur, Malaysia on 7th and 8th April 2018.

MAS was formed in 2017 for Taipei Toy Fest 2017 (TTF 2017) with several Malaysian toy artists to showcase their creations in Taipei. In this coming TAGCC 2018, there will be a total of 9 Malaysian toy artists featuring their designer collectables and toys. Their toys or collectables will be available for purchase during the convention.
MAS featuring: 
Michael Chuah (Michael Chuah Design, Jefferson Ng (Ah Boy), Julius Raja Manickam (Kangblabla – Kebabtoys), Chun Woei (Urban Cr3atures), Sean Lee (Sean Lee Design),  Ah-B (Little Good Thing),  Jia Ying (Tekxtoys),  Ren Chang (Lizzie) and Lionel Lo (Ikuwashi).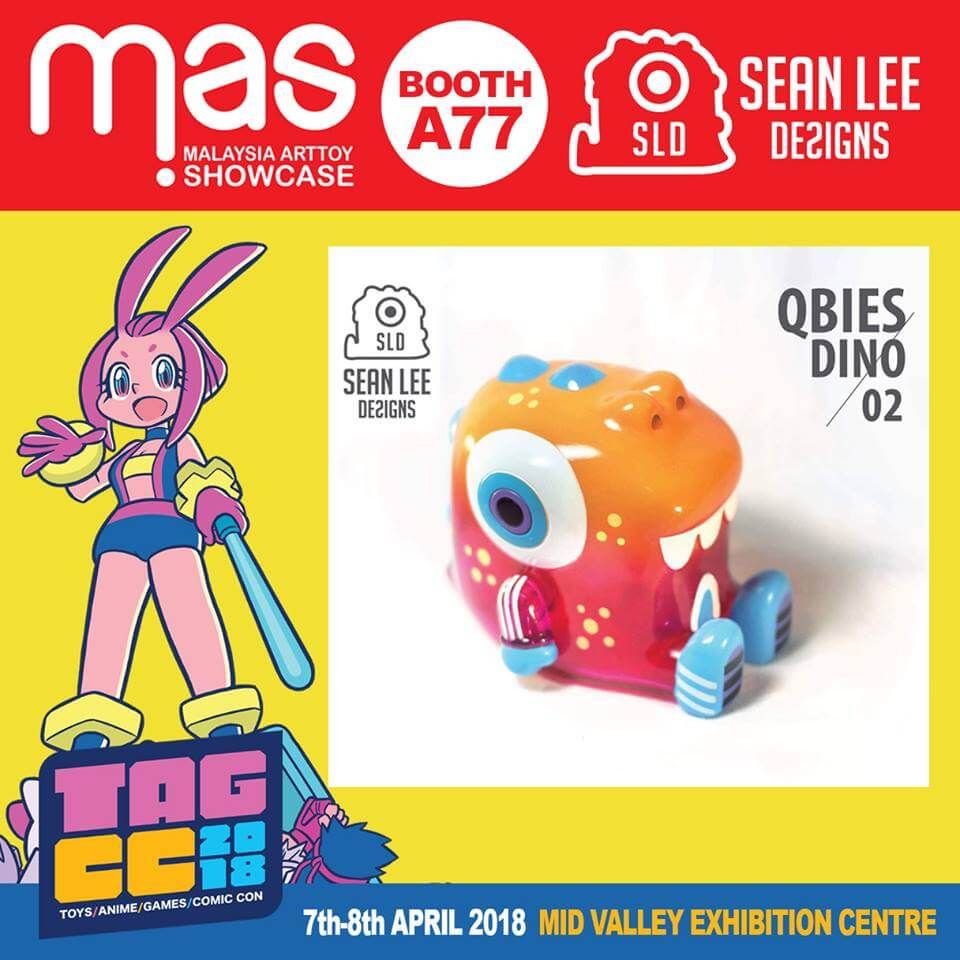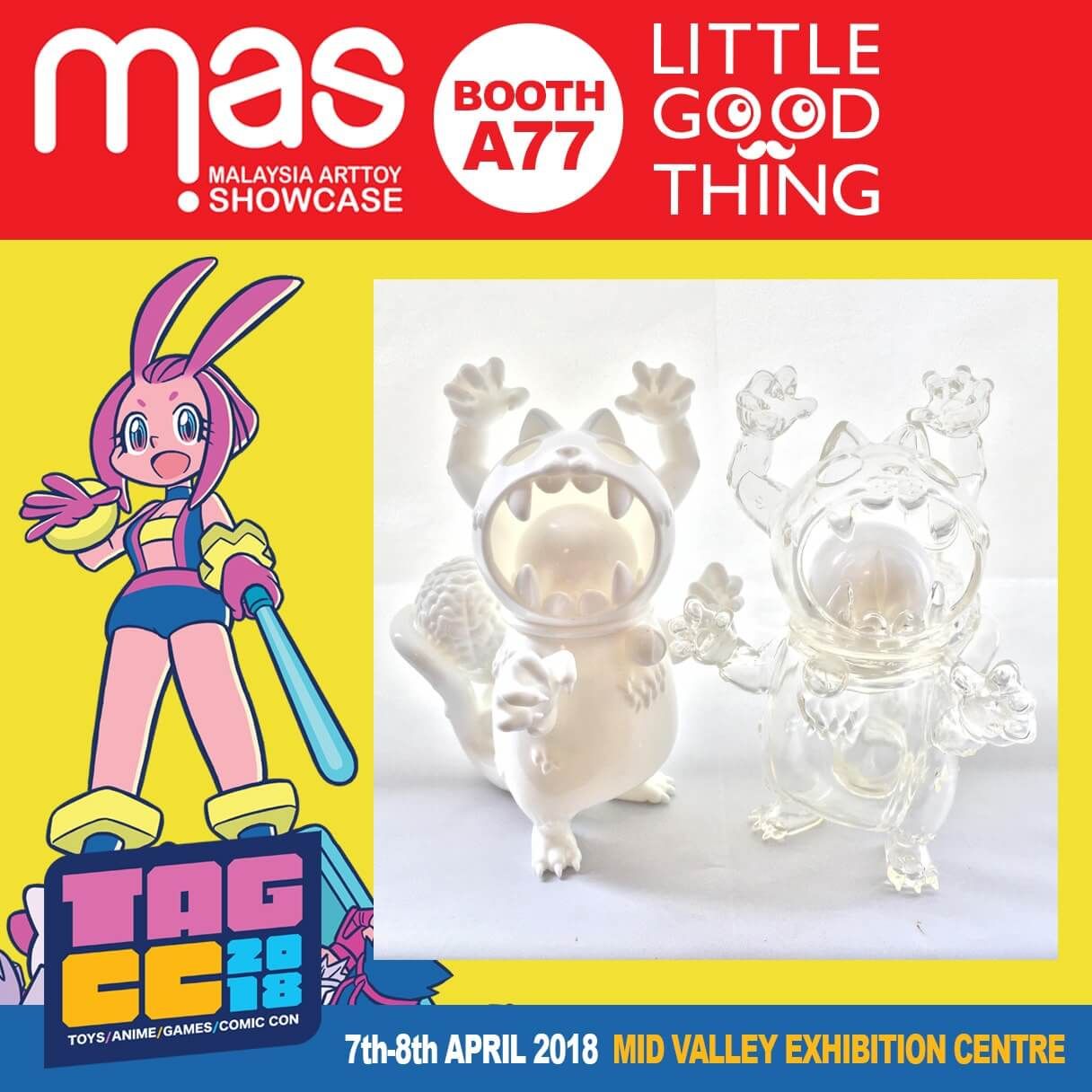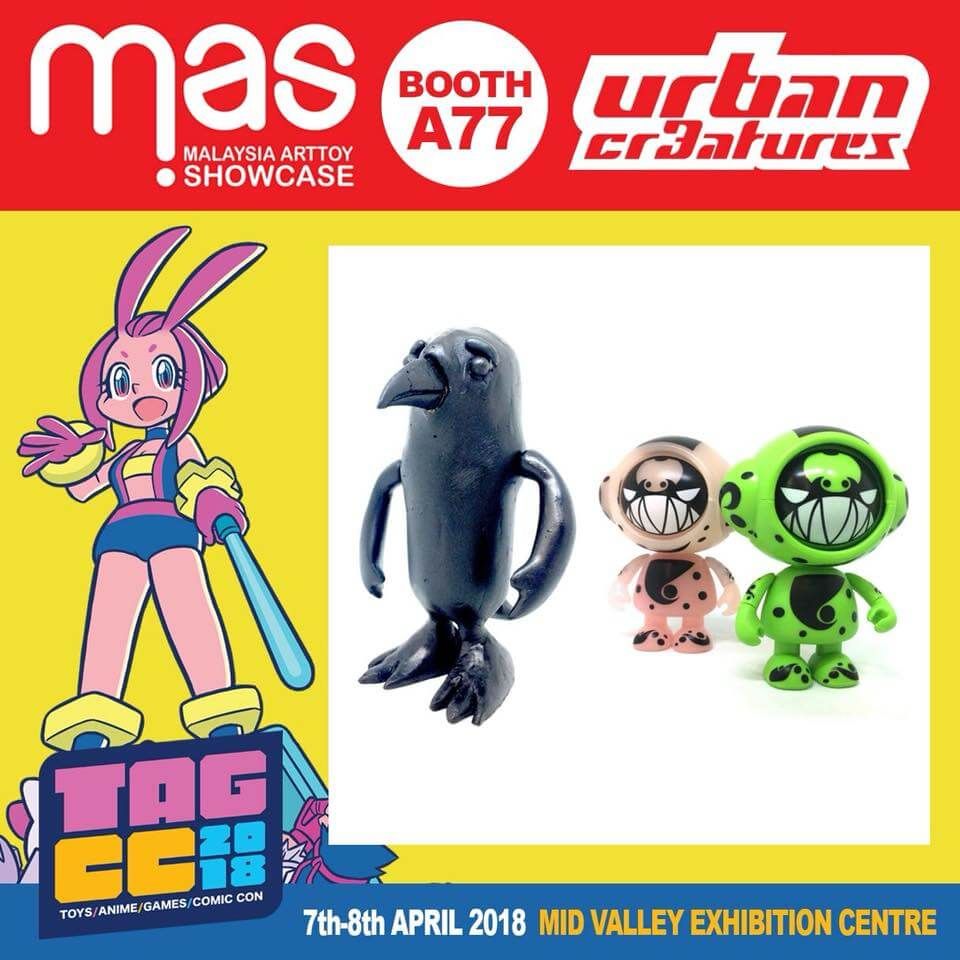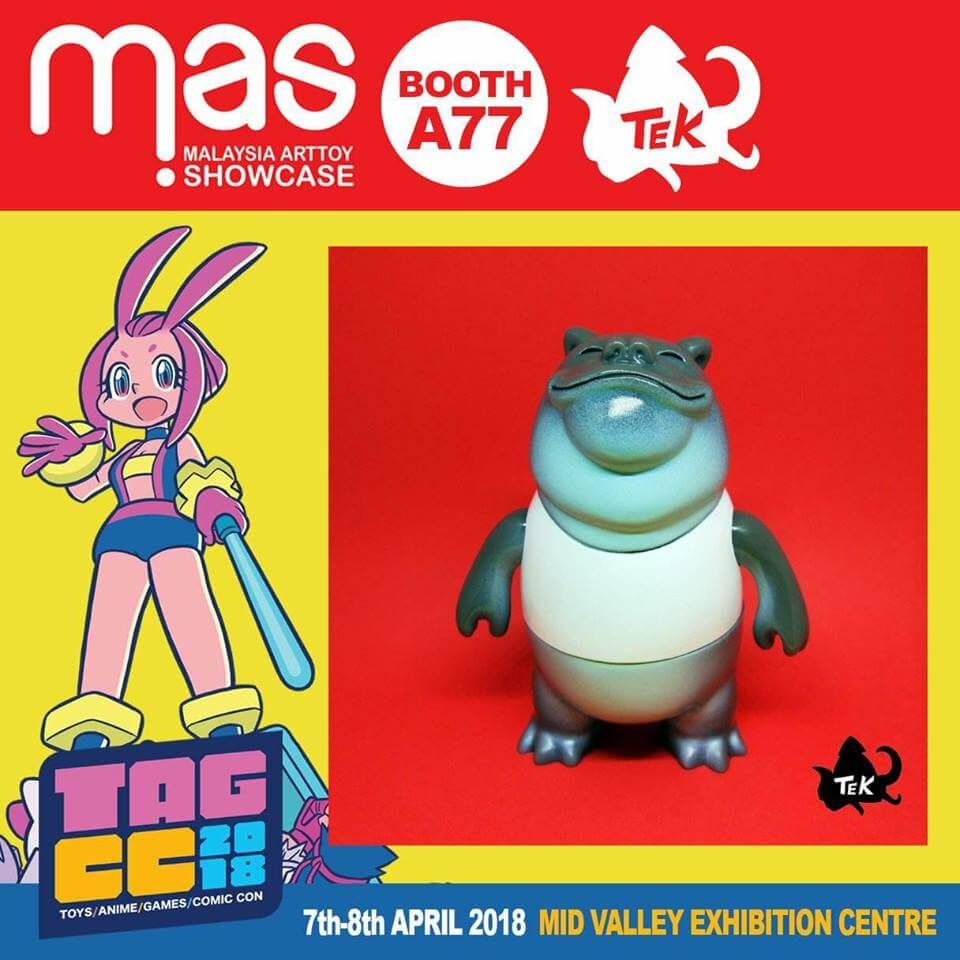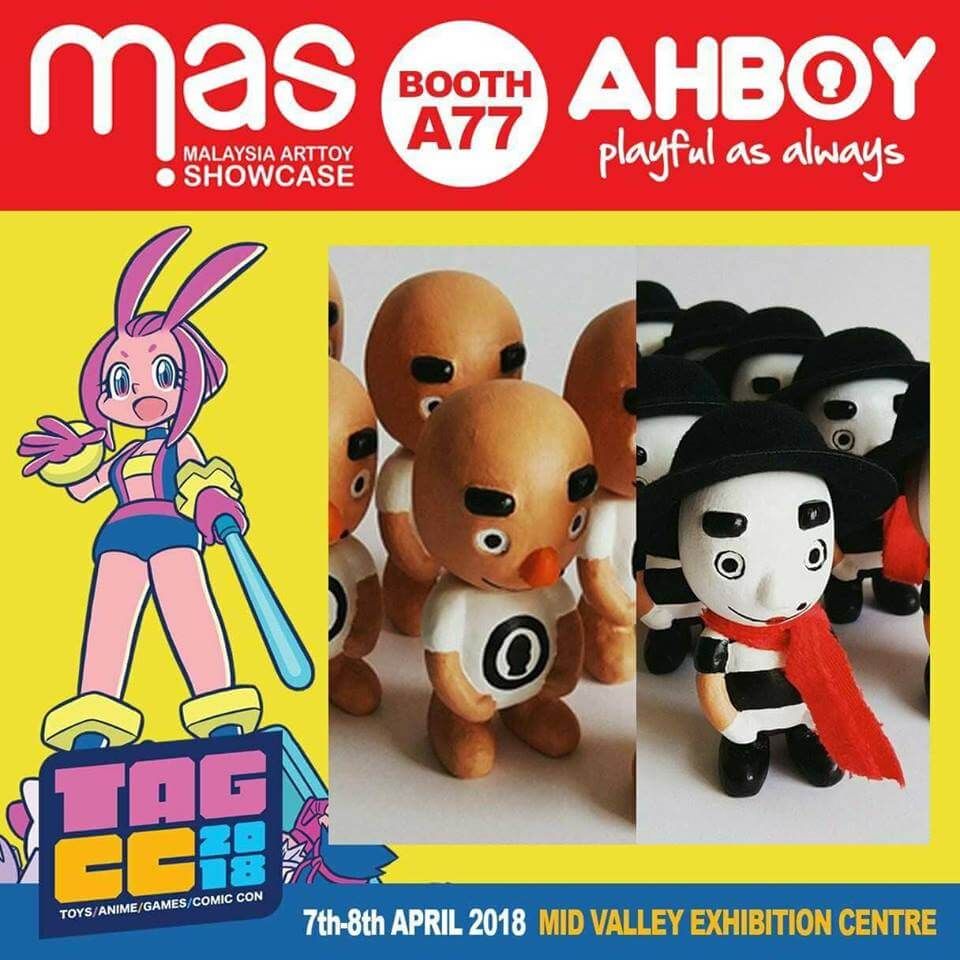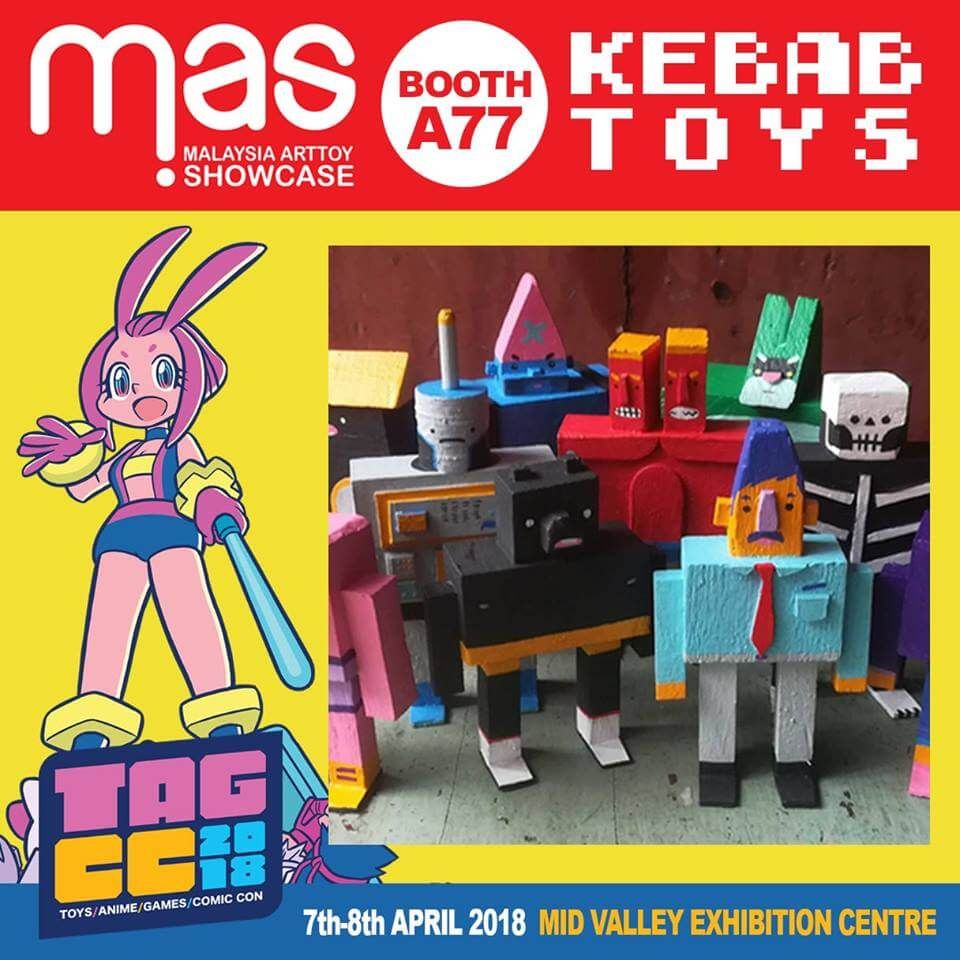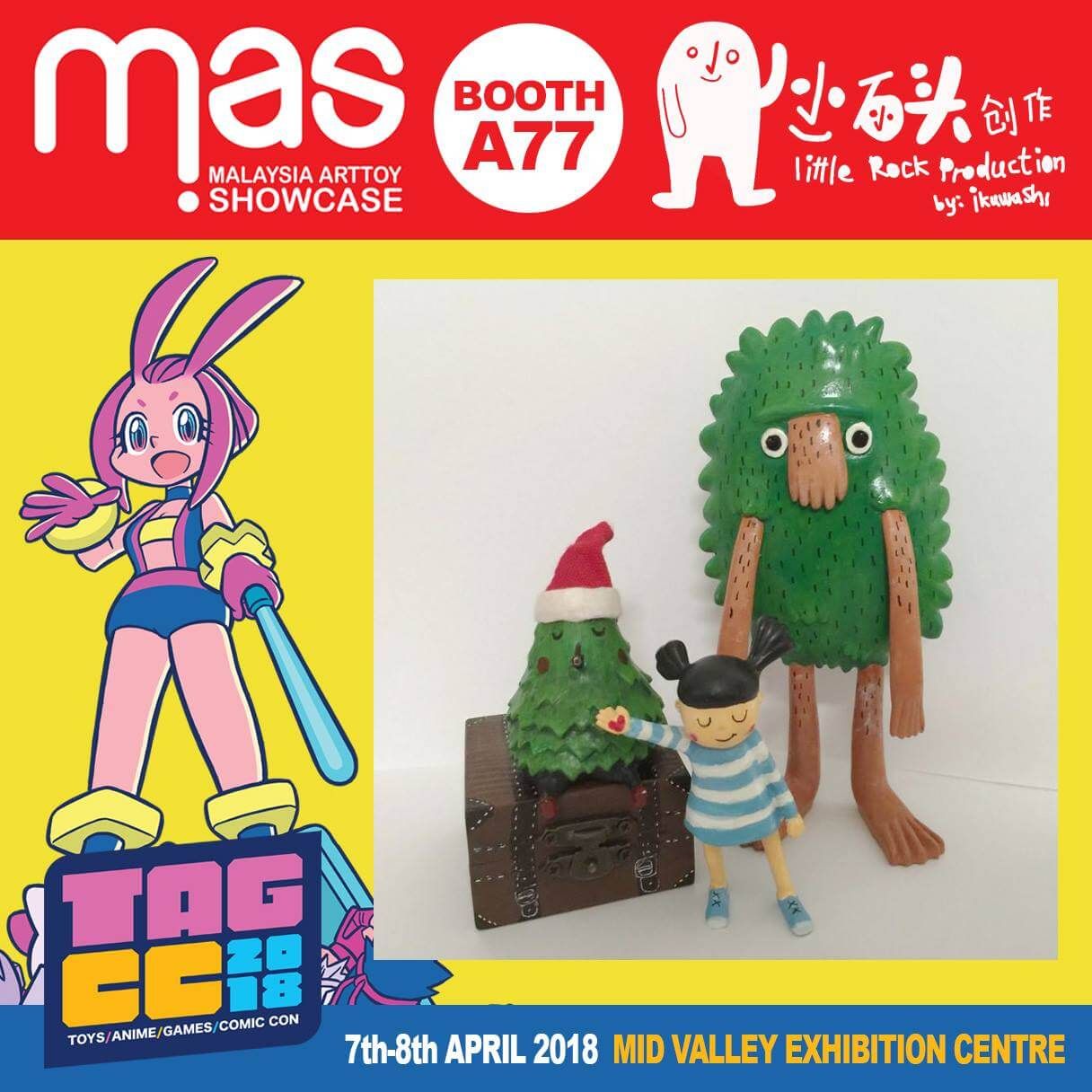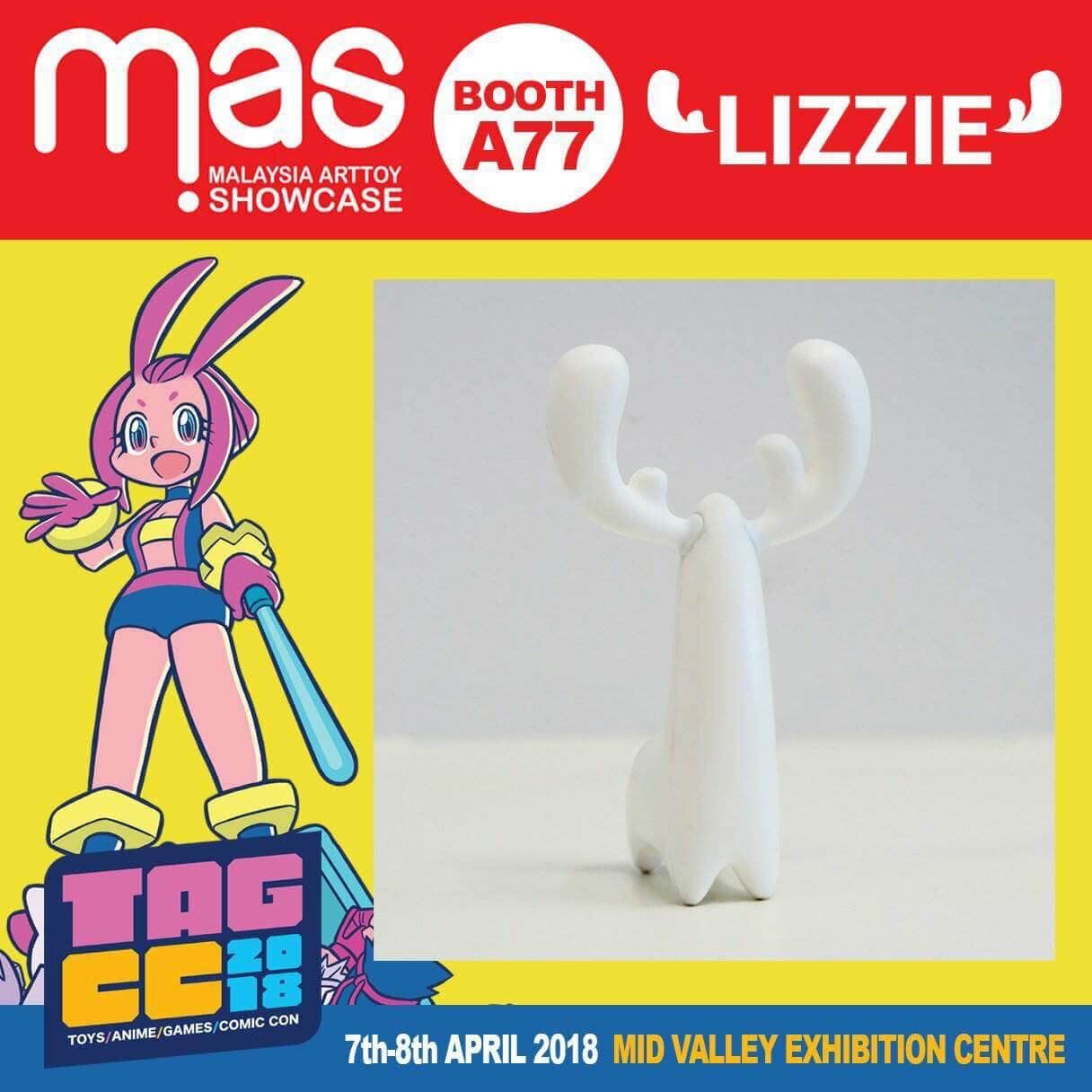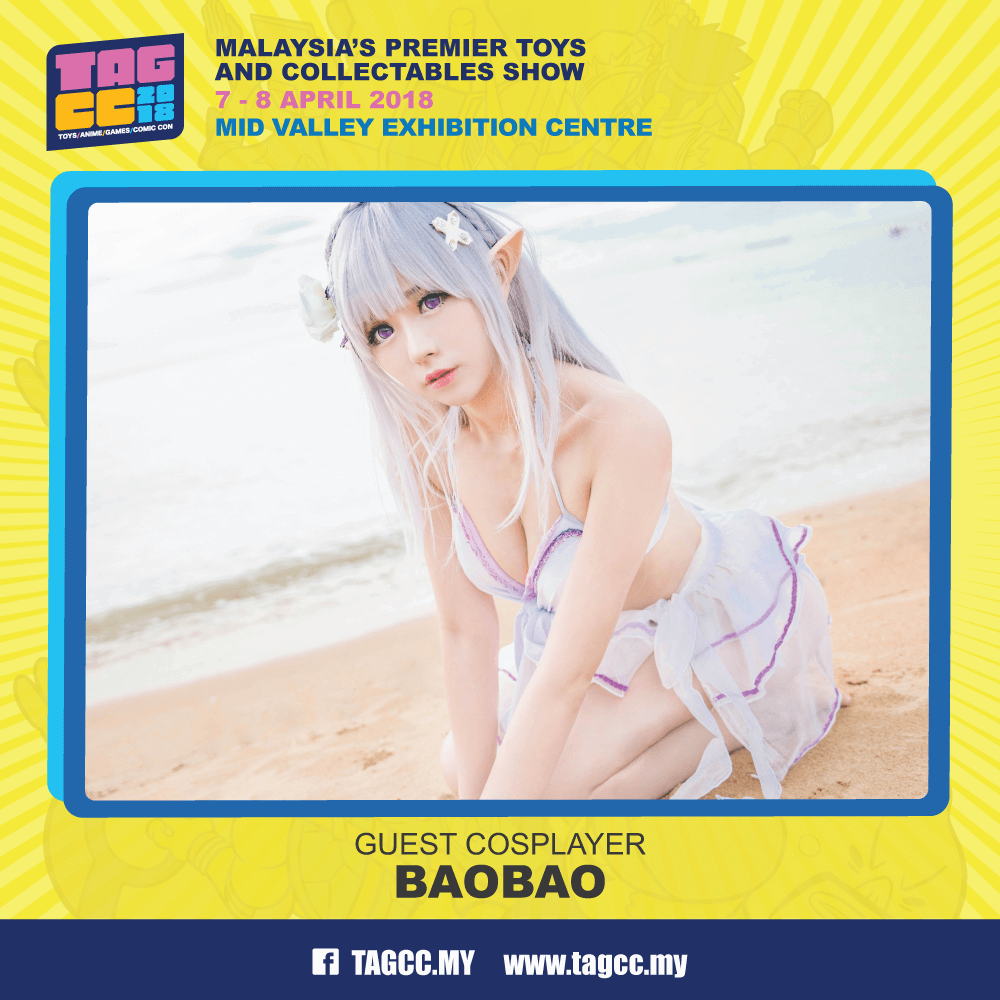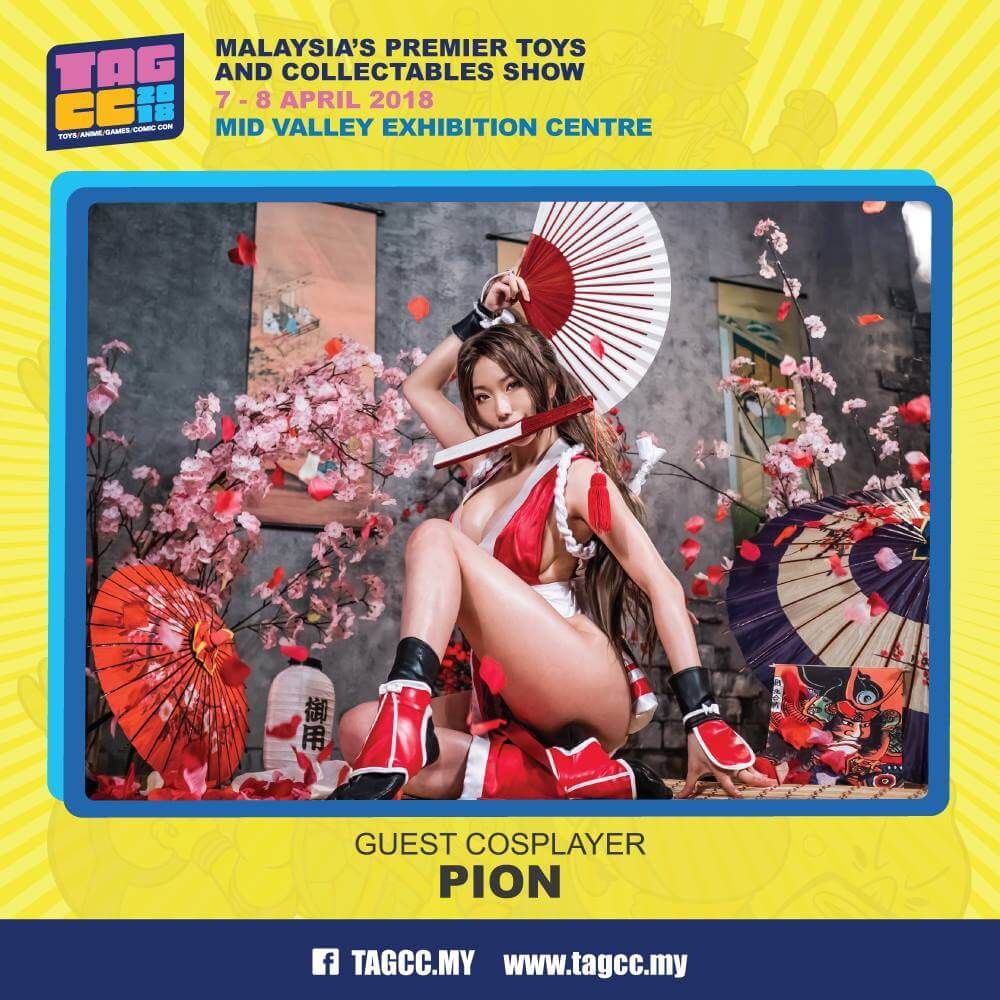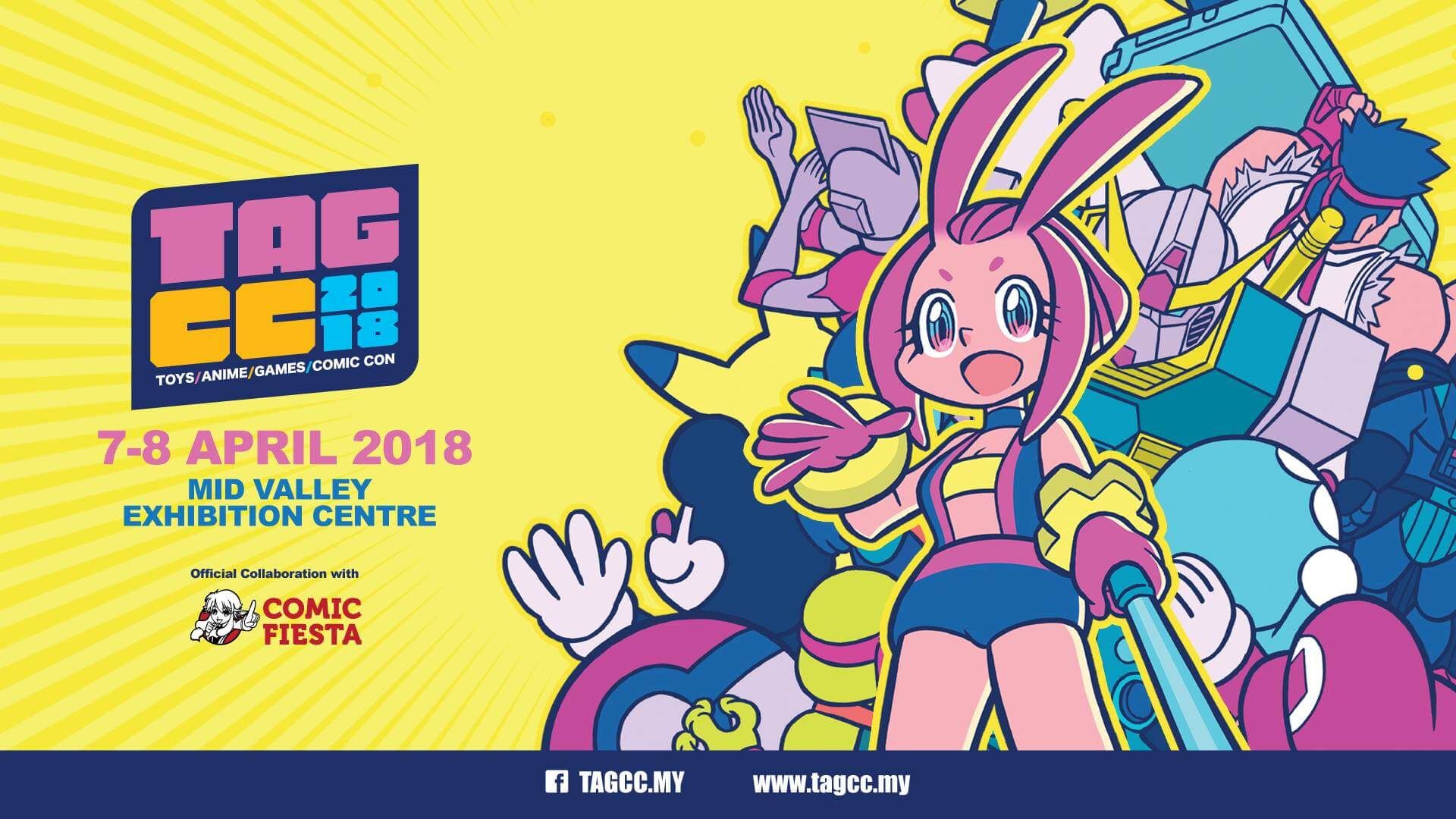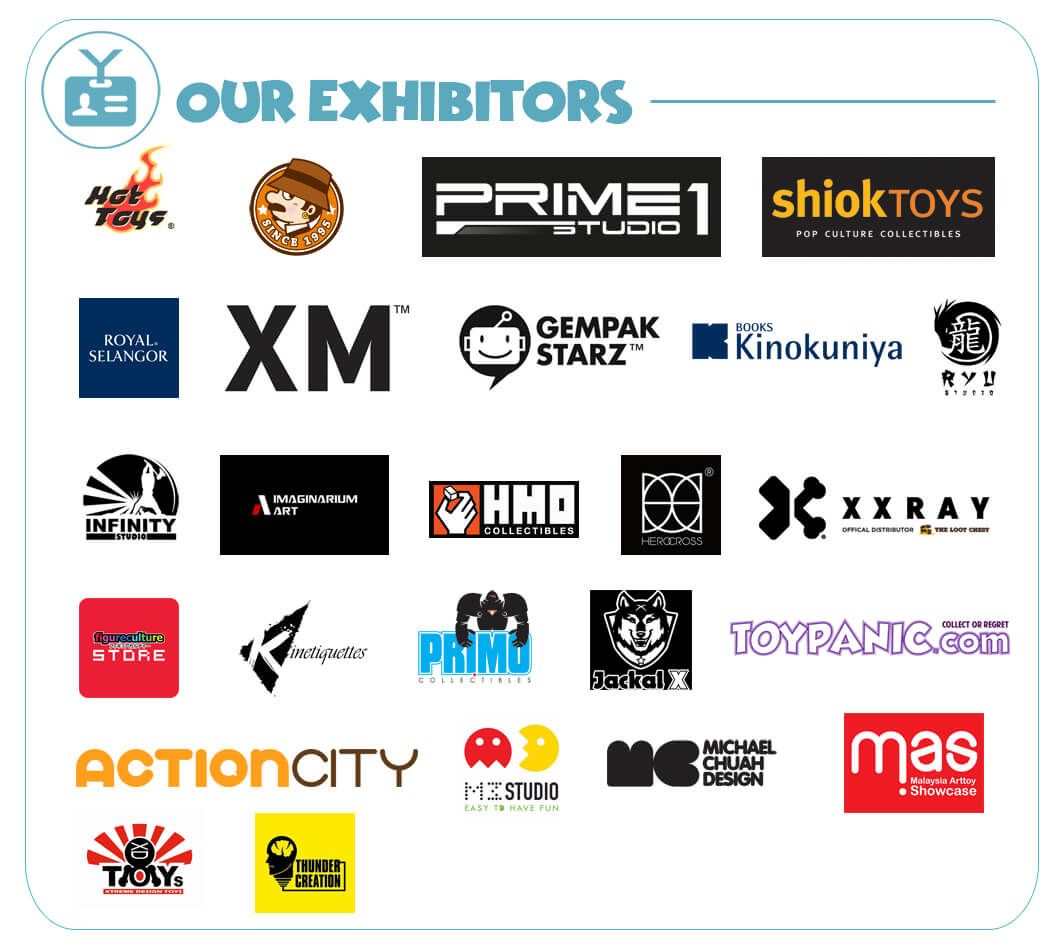 If you want to get your Designer Toy news first, you should look to download our new TTC Mobile App. Designer Toy news direct to your smartphone. No dealing with social media algorithms.
MY Toy Hoard (Malaysia Designer/ Art Toy Group) for further info about MAS.
https://www.facebook.com/groups/MYToyHoard/