LET US HEAR YOU SCREAM! Remember earlier this month when we showed you the soft vinyl edition of MUPA TOY's MALLOW HERE. TODAY, to our surprise ToyZero Plus is also behind powering Mallow into vinyl. The release date has been announced and the late stage prototypes have been shown! As good as the Orignal Resin? We this its just as good. We'd be SCREAMING if we miss the drop.
MALLOW SOFVI SERIES
– ORIGINAL PINK –
Pre-order date 23 MARCH 2018 8:00 PM (GMT + 7 BKK)
Check time zone at this link: ttps://www.timeanddate.com/worldclock/converter.html…
Limited only 50 pieces on FB
*We will limited 1 person can buy only 1 piece.*
Material : Softvinyl
Height : 4.3 inch
Price : 60 USD ( Include shipping in Asia . +5 USD for Europe and America )
Pay by Paypal
Ready for shipping in late April 2018
** How to get Mallow **
– Reserve by commenting below a post **on 23 MARCH 2018 ** Ex. 1, 1 piece. (DON'T edit comment)
– We will announce when Mallow is SOLD OUT.
After that,  MUPA TOY will message you for reservation confirmation.
Check out our review of Mallow below.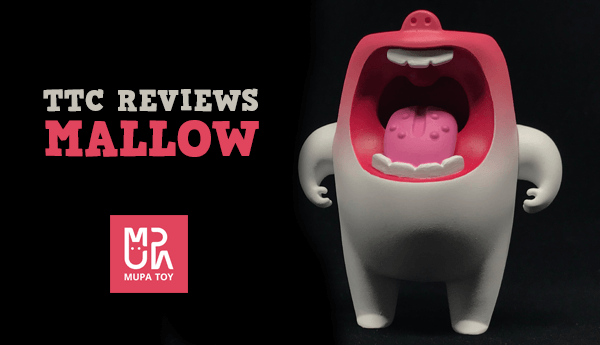 Cop your Designer Toy news first, you should look to download our new TTC Mobile App. Designer Toy news direct to your smartphone. No dealing with social media algorithms.
It's FREE.
Go check out MUPA on Facebook & Instagram.