Following the 15-minute sell out of their first resin figure, MUPA TOY strike whilst the iron is HOT with the second release of Mallow. Mallow on Fire! We have instantly fallen in love with Mallow and will be surprised if this wee little figure doesn't get a shout out at the 2018 Designer Toy Awards next year. For the second release, we don't have many details YET, but we do have the awesomely funny comic that superbly tells the agonisingly funny tale of Mallow.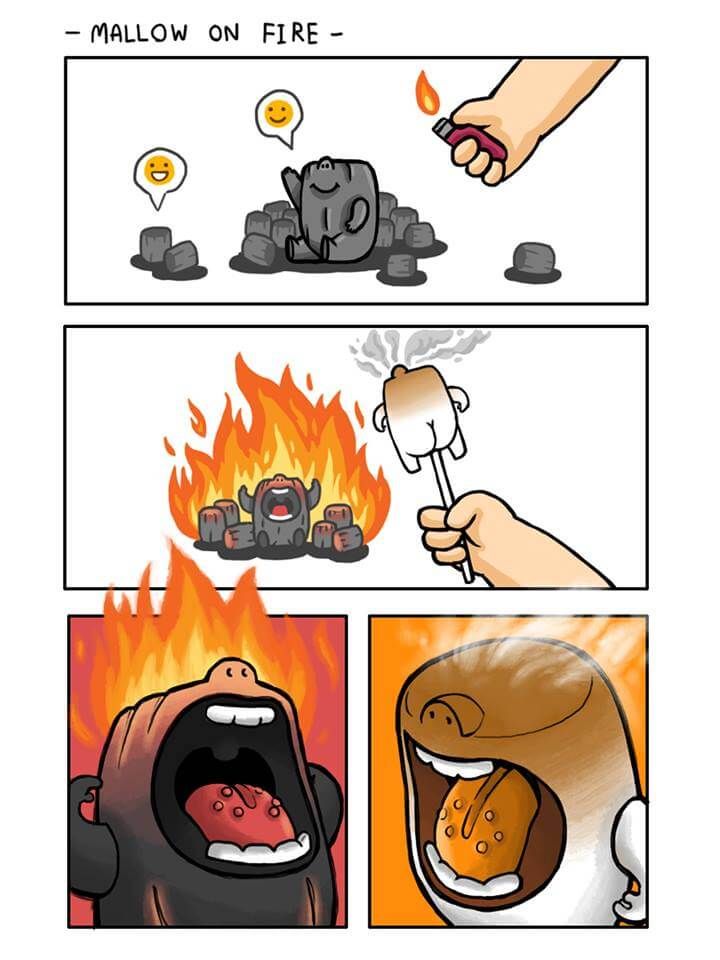 Does this comic give the impression there will be two releases of Mallow on Fire? We're getting the charcoal Mallow initially, and the second Mallow with it's butt being probed by the stick over the flames. Are we looking too much into this?! Ha. Probably. Anyways, once we have details on this second release, we'll let you know.
In the meantime, go check out MUPA TOY on Facebook HERE and Instagram HERE.