Studio Sundowner once again pushes the boat out with their 1/6 scale high-end action figures! Again pulling us in with their signature NEO Folklore. Move over Barbie! new bitches are in town. Studio Sundowner presents to you the next chapter in their "Advent of Marvelous League" series Makura and Mahoraga.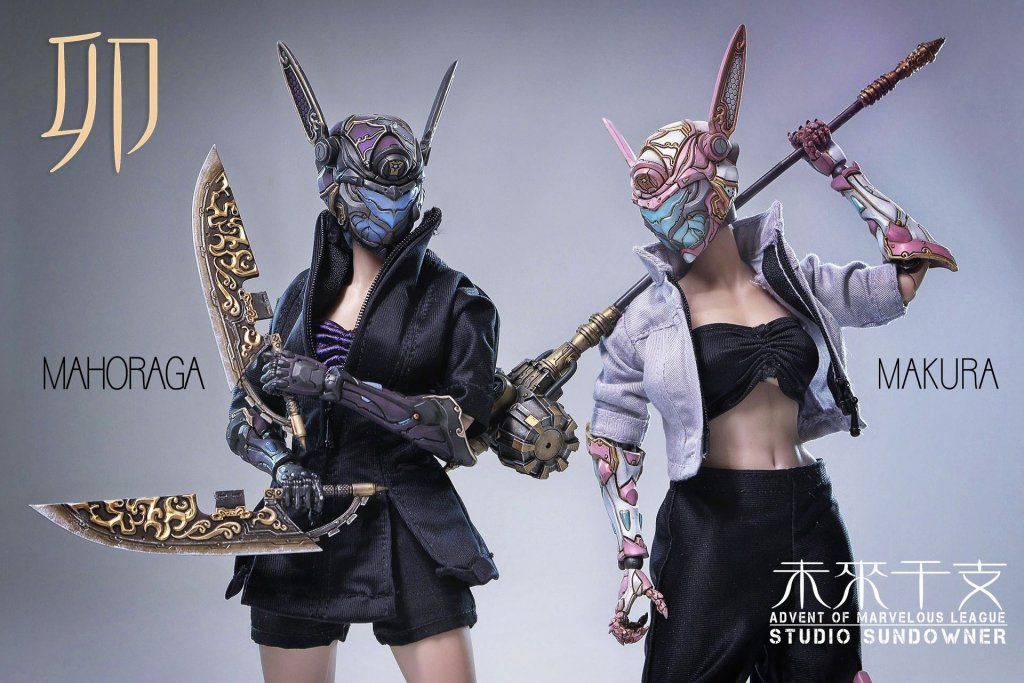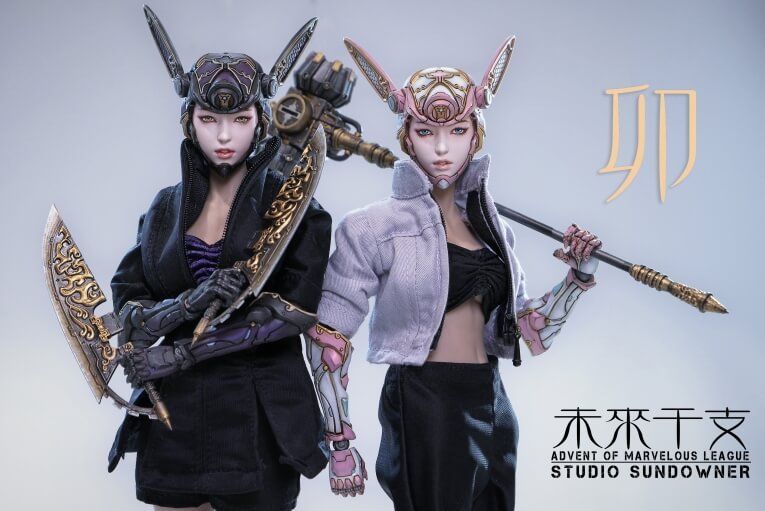 General Mao: Makura. As one of the 12 holy generals under the banner of Genesis, given that General Mao is so powerful that he could not control himself, Genesis decided to split him in half to balance his power, thus creating Makura and Mahoraga. The weapon of Pangu Axe that was possessed by General Mao was also split into Yak?a Blade and God Killer Hammer.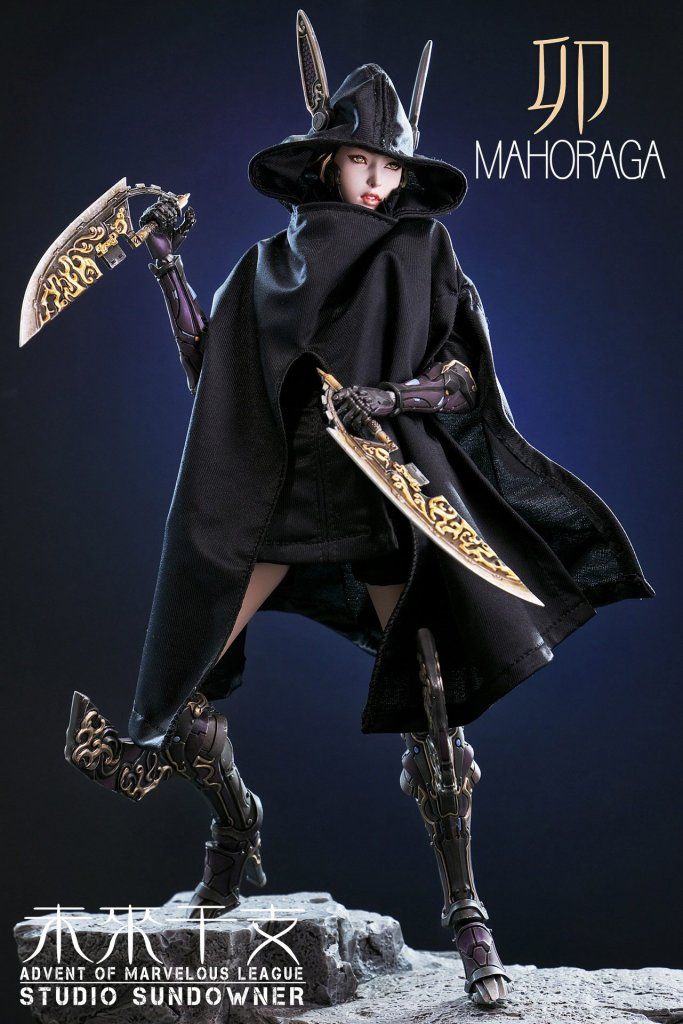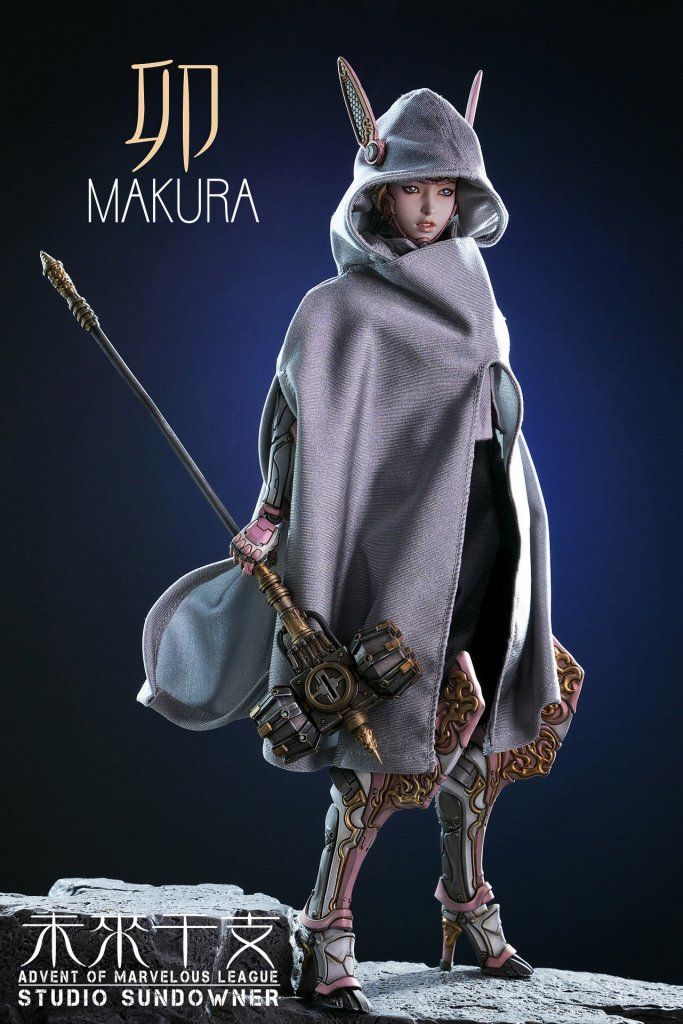 The relationship between Makura and Mahoraga are like yin and yang, who are both in opposition and dependant on each other simultaneously. Makura has a passionate and enthusiastic personality, but also tends to be impulsive and fractious, making him resemble the sun. On the other hand, Mahoraga has a callous and calm personality, while his loyalty toward friends is hidden underneath his inaccessible appearance, making him resemble the moon. Although the different personality between Makura and Mahoraga has caused many disagreements and quarrels among them, when they strike together, the Yak?a Blade and God Killer Hammer they each possess can be combined into the Pangu Axe, thus demonstrating its apocalyptic destructive power.
UPDATE
[box title="Important Details"]
1/6th Scale?Advent of Marvelous League#3-Makora&Mahoraga?
Pre-order opens: 4th August 2017 11:00 am( Taiwan time)
Makora? USD $ 199
Mahoraga?USD $ 199 
Special sale?Get Makora& Mahoraga together for only USD $ 380
Price Includes Worldwide Shipping
Shipping time: Q4, 2017
Pre-order Bonus?When you preorder at www.studiosundowner.com before August 10th?a "Blue Visor" is the extra bonus you will receive.
[/box]
We ain't gonna lie, these look freaking fantastic and we don't usually collect female figures but these two bad bitches will be hard to resist. No official release date of the price but Studio Sundowner did state that a pre-order will launch sometime next week. Until then stay tuned for the ETA. Kinnara and The Future Fantasyland #3 Rover are up for grabs to hold down your appetite at http://www.studiosundowner.com/