Are you guys surprised as we are with when we thought the Ghostbear Green Swirl GID edition was the last one? anyway, the good news is the fact Luke Chueh x Munky King are ready to unleash " Ruby Ghostbear" which features sparkly red glitter and Ghostbear with glossy black eyes and nose!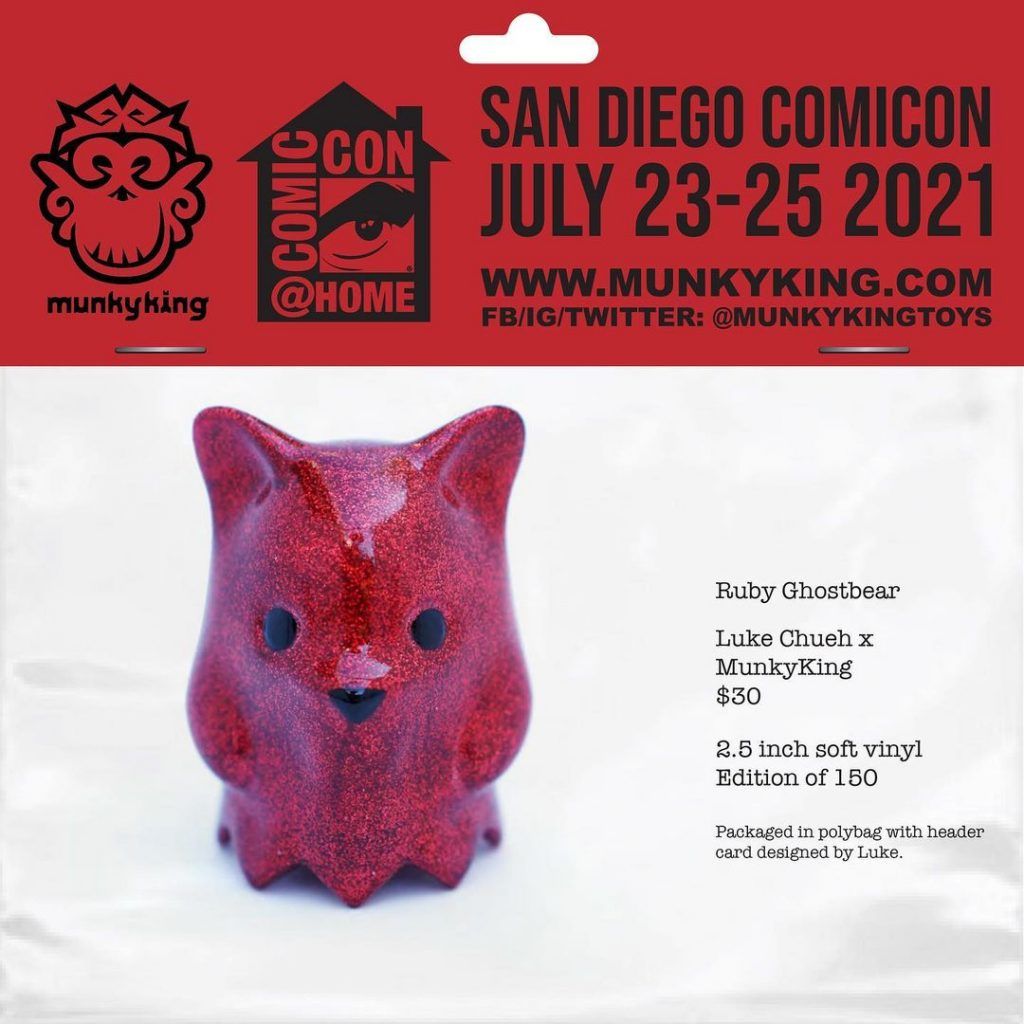 Ghostbear which is based on the character created for a four-panel webcomic by Luke Chueh. Ghostbear explores themes of life, death, and lactose (and alcohol) intolerance. Ghostbear – GID, Ghostbear – Invisible, Ghostbear – Asian Glow , rainbow , blue swirl, Black Blacklivesmatter and the Green Swirl GID edition and now Luke Chueh & Munky King Ruby Ghostbear presents Ruby Ghostbear edition.
This release is available via the Comicon  website and, of course, www.munkyking.com. Releases will begin at 12:00pm PST on Friday, July 23rd 2021.
https://munkyking.com for more designer toys,
Find Luke on Instagram and Facebook. IG @GhostbearLand www.lukechueh.com