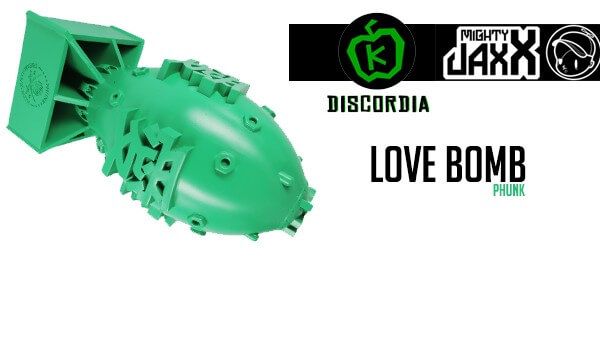 Our site sponsors have this exclusive Green LOVE BOMB a Discordia Merchandising Exclusive. Love Bomb is an original life sized art sculpture by Phunk, which was shown at their solo exhibition titled "Universality" at the Museum of Contemporary Art, Taipei. Mighty Jaxx worked with PHUNK to release this 12 inches tall version of the Love Bomb.
Based on the concept that "Love is the most powerful force in the world". The atomic bomb is the ultimate symbol of mankind's creative genius and destructive nature. They created a technologically advanced object with a sole purpose and function of mass destruction. PHUNK wanted to build a LOVE BOMB to communicate and spread the message that the most powerful force in the world is actually Love…. only Love can change the world…. not bombs.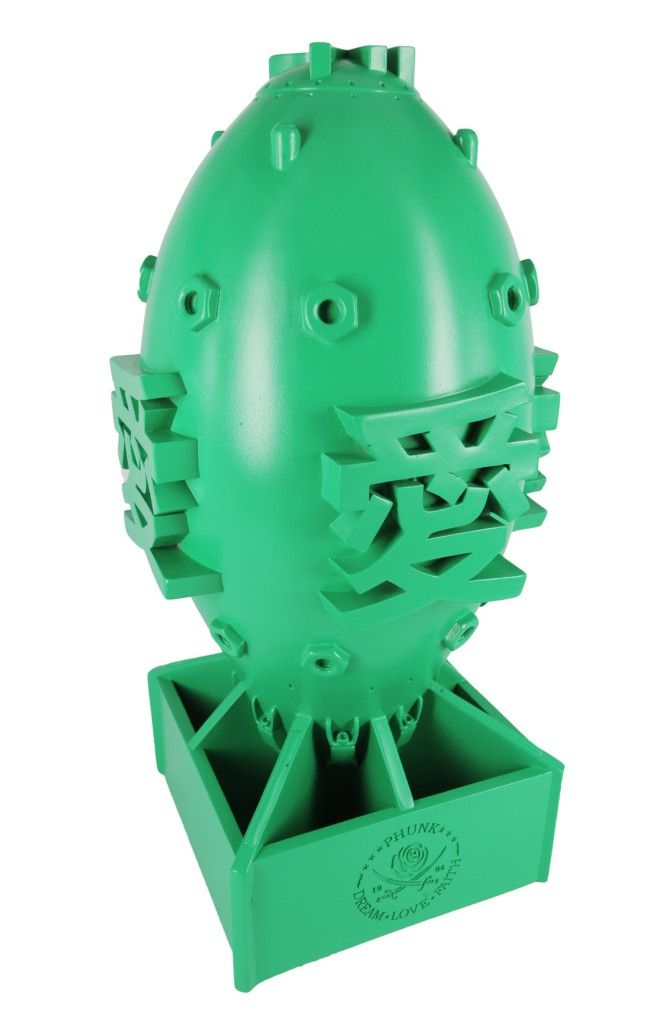 Packed securely in padded, display worthy wooden box with laser etched front. 12 Inch tall / 30.48 cm tall.  All resin sculpture and limited Edition of 23 in this Colour way.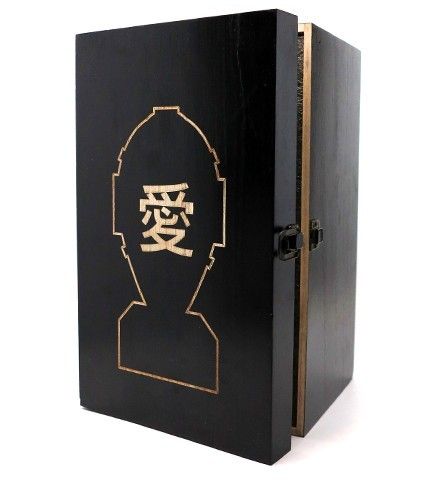 Available online only from: www.discordiacultureshop.com