The cute folks at Fluffy House have landed in South Korea! all set and ready for their solo show at Korea's finest "Everyday Mooonday Gallery". The full details are a little sketchy but looks like a show with a twist. We expect one of a kind pieces from the Fluffy House studio and from the photos uploaded will we see Fluffy House cafe at Everyday Mooonday Gallery? just like the HK Sogno x Fluffy House pop up cafe.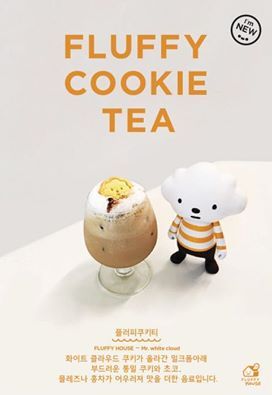 Fingers crossed we will see the Black DYNO make it's debut at the show.
"Fluffy House is a character design team of four artists from Hong Kong. Fluffy House introduces themselves as a home of cottony, plushy and fluffy characters, a nest of dreams and a creative factory. Art toy is the medium they use to communicate with viewers. Rather than simply collecting and displaying art toys on a shelf, they wish to share parts of their lives, travel, eat and be true friends with them.
As shown in some of their major characters, Mr. Cloud, Miss Rainbow and Little Raindrop, Fluffy House utilizes dynamic weather elements as inspiration for their character designs. These universal elements help viewers to approach the characters in a friendly manner. The simple cartoon or illustration format further depicts the everyday familiar stories viewers can easily relate to.
The Mr. White Cloud series is a group of little friends finding their own way of having fun. The lightheartedness of the characters let the viewers feel comfort, joy and energy. A slightly different style of character is the White Dyno. It gets its name from a somewhat sad story where the White Dyno fades white after waiting endlessly for its love. It searches for true love. It awaits you with its small open arms with a big heart to hold you through the long and tough path to true love.
Faintly distanced yet always close by, the toys stay with me rain or shine strangely cheering me on. The cuddly and fluffy characters have laughed with me and cried with me, wiping off the tears for me. It seems they are my closest friends that have always been there for me and in some sense it has been a reflection of myself. "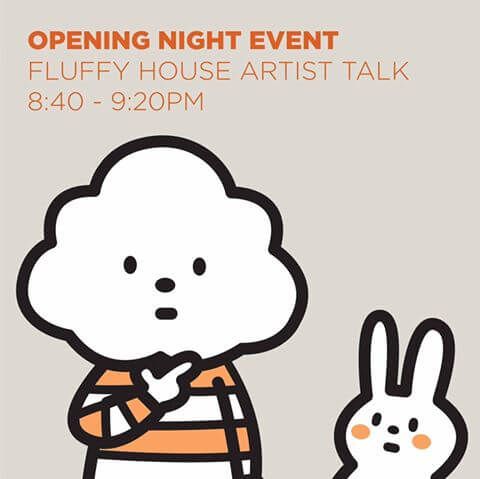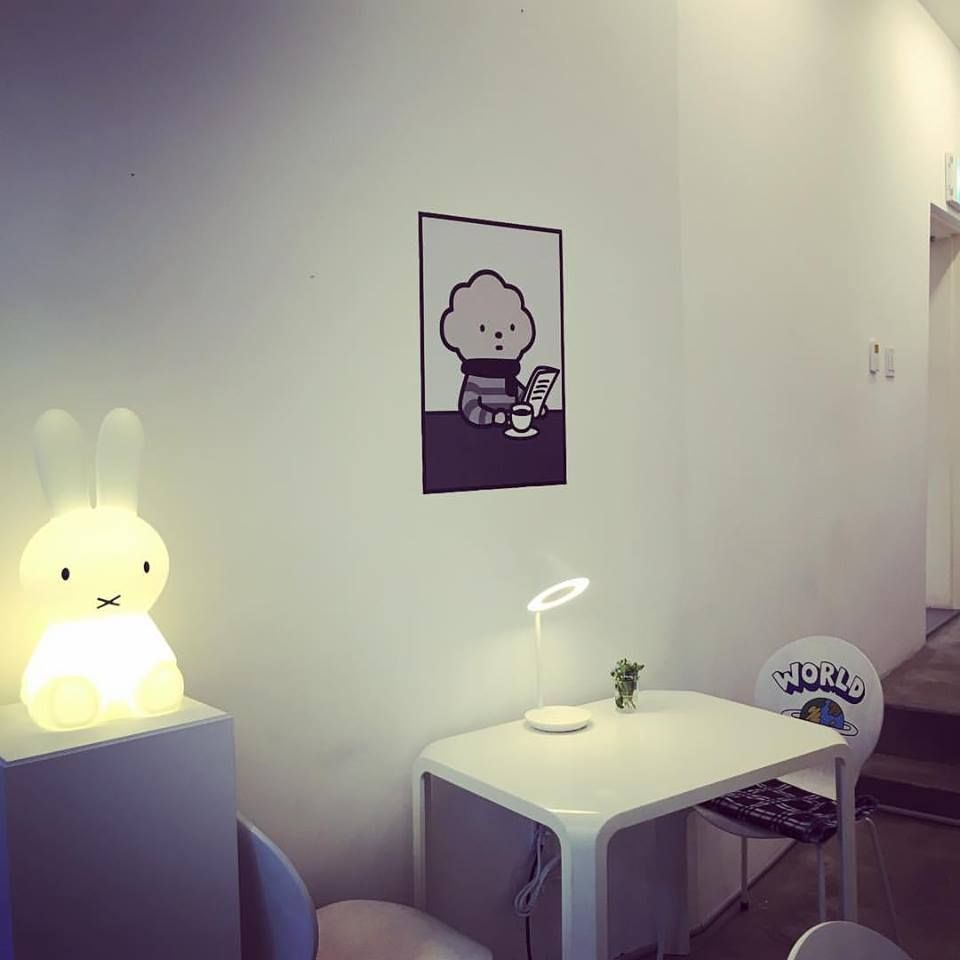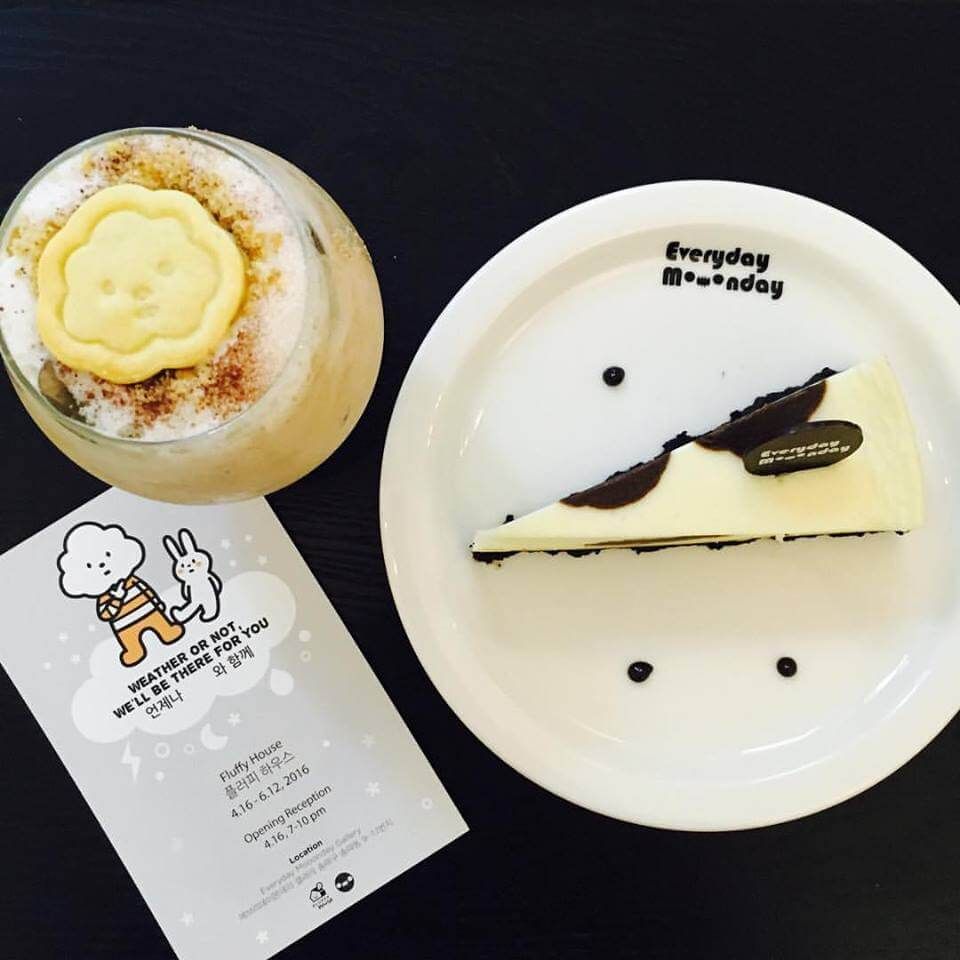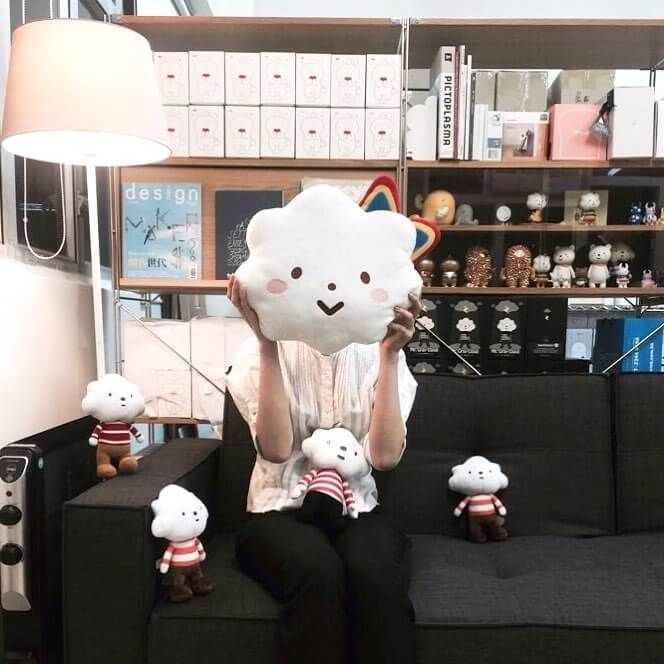 Opening night will be on April 16th  2016 ~ June 12th, 2016. If we were around the area or even based in South Korea it would be one event not to be missed.
9-17 Songpadong, Songpagu,
Seoul, Korea
Phone : +82-010-4393-0622
Fax : +82-010-4393-0622
http://everydaymooonday.com/ for further details.
If you are looking for Fluffy House to join your collection you can buy them directly from http://fluffyhouse.com/  or Collect and Display.
Check out our full review of the whole line up HERE
[youtube url="https://youtu.be/-q6KyIQkaQk" width="1100″ height="1100″]https://youtu.be/-q6KyIQkaQk[/youtube]
[youtube url="https://youtu.be/oKxZLZC6u48″ width="1100″ height="1100″]https://youtu.be/-q6KyIQkaQk[/youtube]
Find Fluffy House via http://fluffyhouse.com/ , Facebook , Instagram and Twitter
(Images and Info lifted from Fluffy House and Diny Lee)