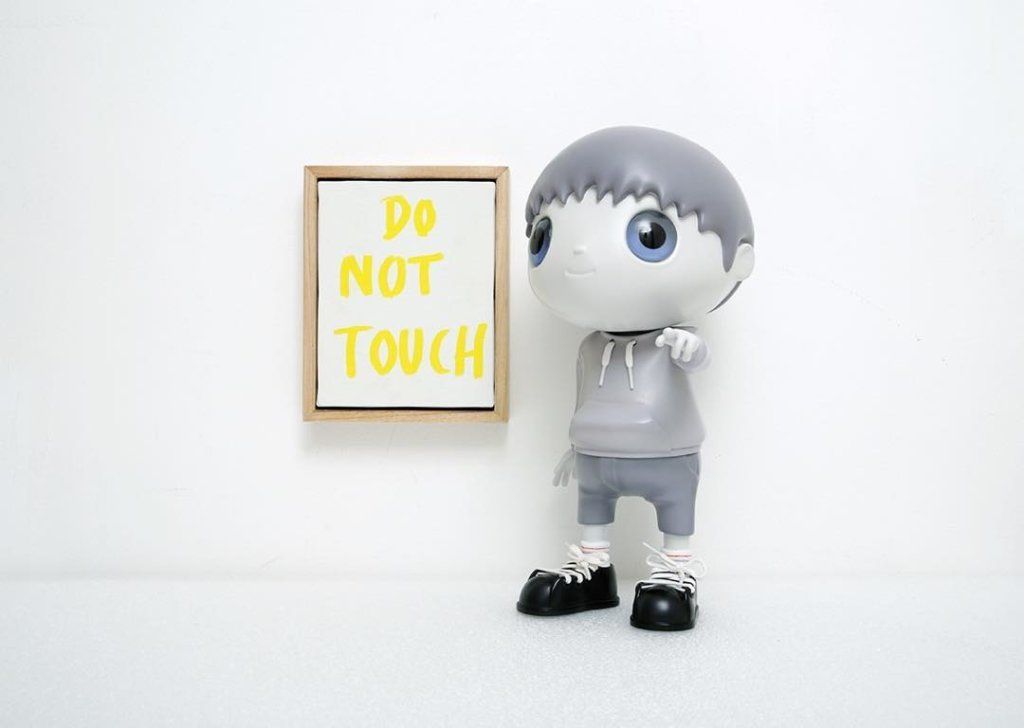 Do not touch! Nope, not even a little. Keep your fingers to yourself. Just look with your eyes. Only your peepers. Oh ok, touch it a little.
The Do Not Touch release by Javier Calleja, produced by APPortfolio and NANZUKA, is available right now as part of a lottery system. Priced at 217800JPY (about £1523), the Do Not Touch is limited to 250 pieces with each coming with a hand drawn canvas by Javier. Each Do Not Touch stands at 14inches tall. Below you will find details on how to enter the lottery….
Do Not Touch Lottery Entry Details
1, We will accept application from 8th Jan – 15th Jan 2020.
2, If you would like to participate to the lottery, please email to : 👉 [email protected] 📩
3, We don't accept application via Instagram DM. 
4, Application is allowed only once per customer(family). Please apply one person per address. An application will be invalid if your name, address, contact information and e-mail address is used redundantly.
5, Lottery results will be informed by email (to the winners only) on 17th Jan 2020.
6, Unfortunately no mail will be delivered to those who have been unsuccessful.
Good luck to all those that enter, but remember DO NOT TOUCH!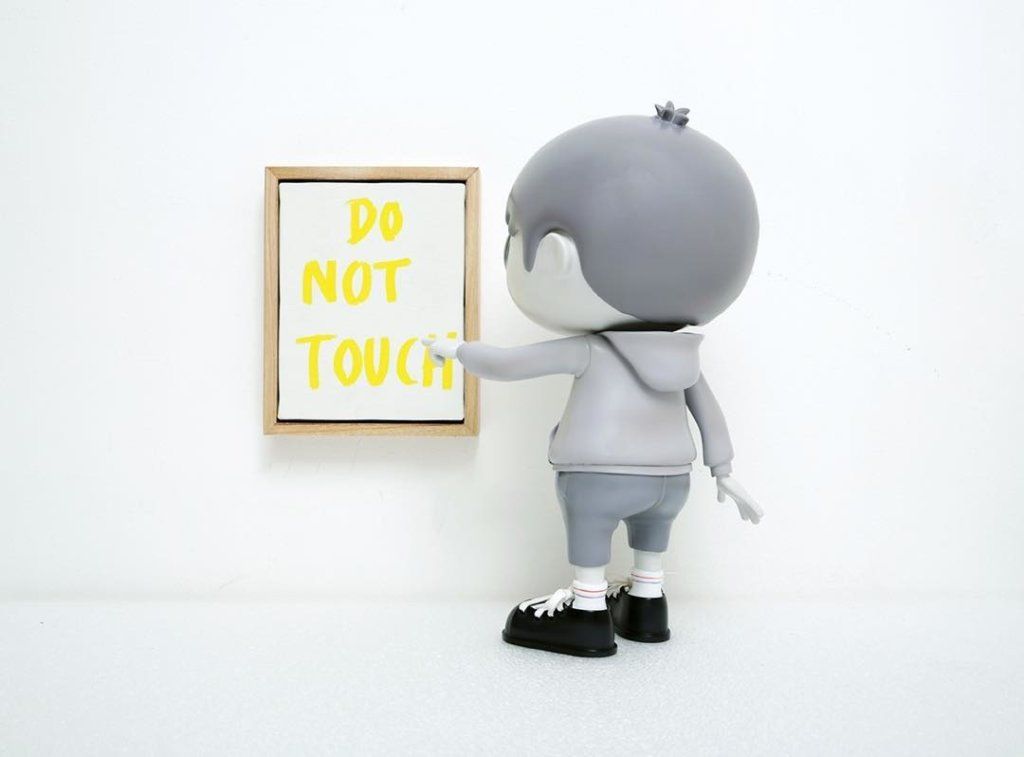 ---
Javier Calleja Social Media
Facebook: https://www.facebook.com/Javier-Calleja-1410288992541415/
Instagram: https://www.instagram.com/javicalleja/
---
If you want to support The Toy Chronicle, we have a number of options available to you. We have started to stock a wide range of releases that we think you will enjoy. Ranging from production pieces from Superplastic, to original pieces from our favourite artists. Purchasing one of our pins also really help. A quick, cheap way to also support the TTC is by making a small donation. These can all be completed below through our online shop. We appreciate all the support! Thanks!