We've had WheresChappell's Donny and TMNT fans went crazy, TMNT fan or not, this is one seriously cool WheresCappell take on Leonado from the Ninja Turtles. The Highlight for us is when WheresChappell adds the sneakers (trainers) on the figures! And his take on the Nike Rifts are killers.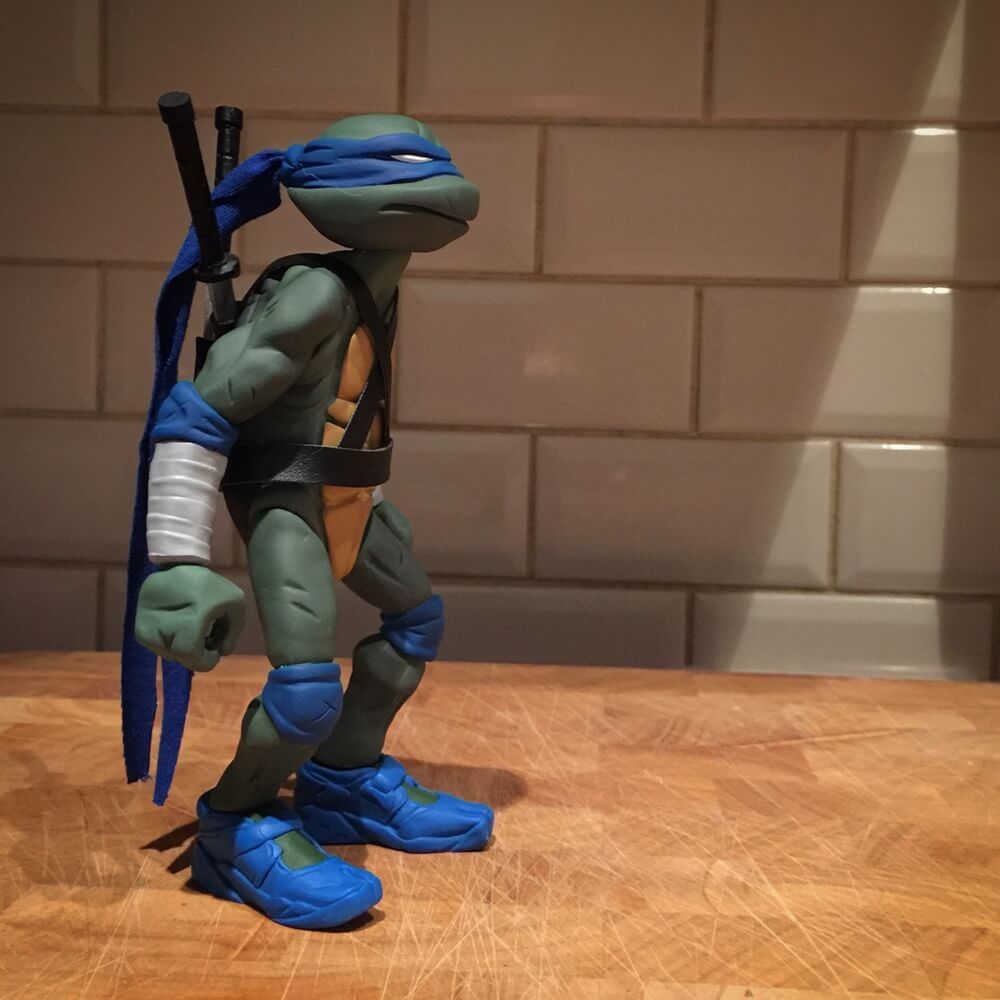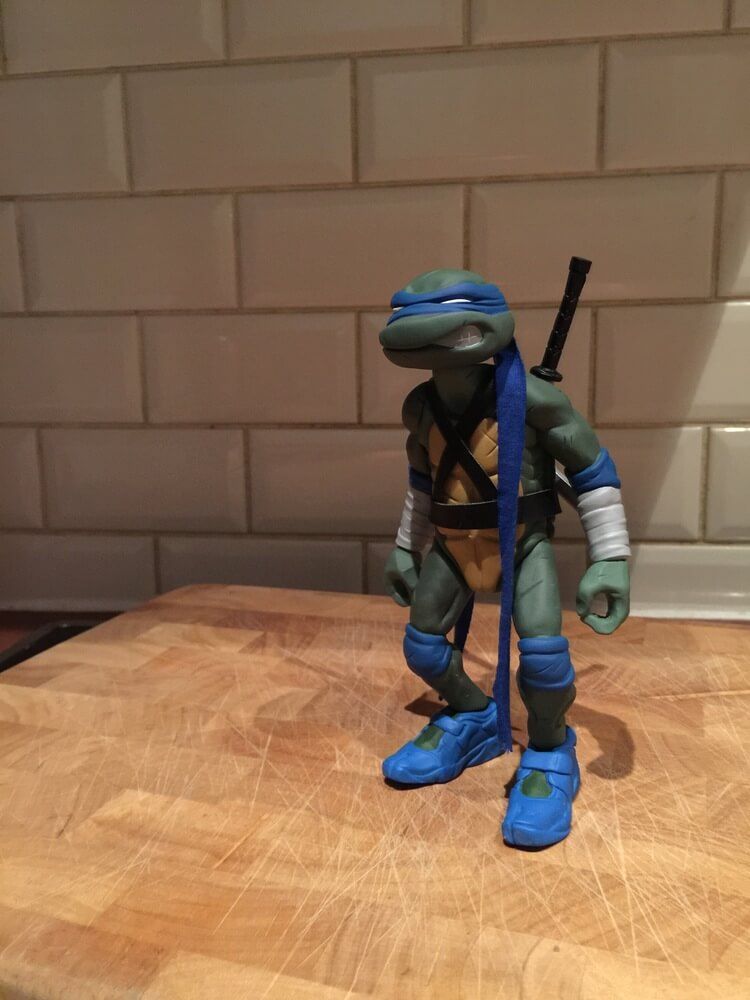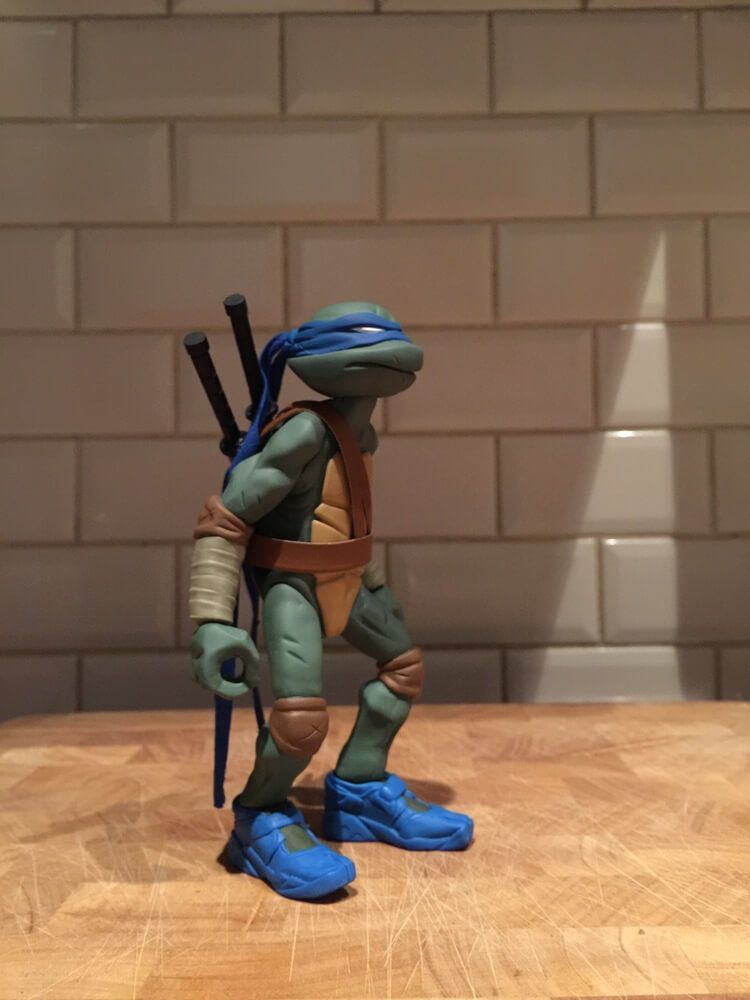 The WheresChappell version of Leo complete with twin Katana and wearing his turtle toe rifts. Available in 3 colour variants
Toon-Blue bandana Black belt
B&W-Red bandana
Movie-Blue bandana Brown belt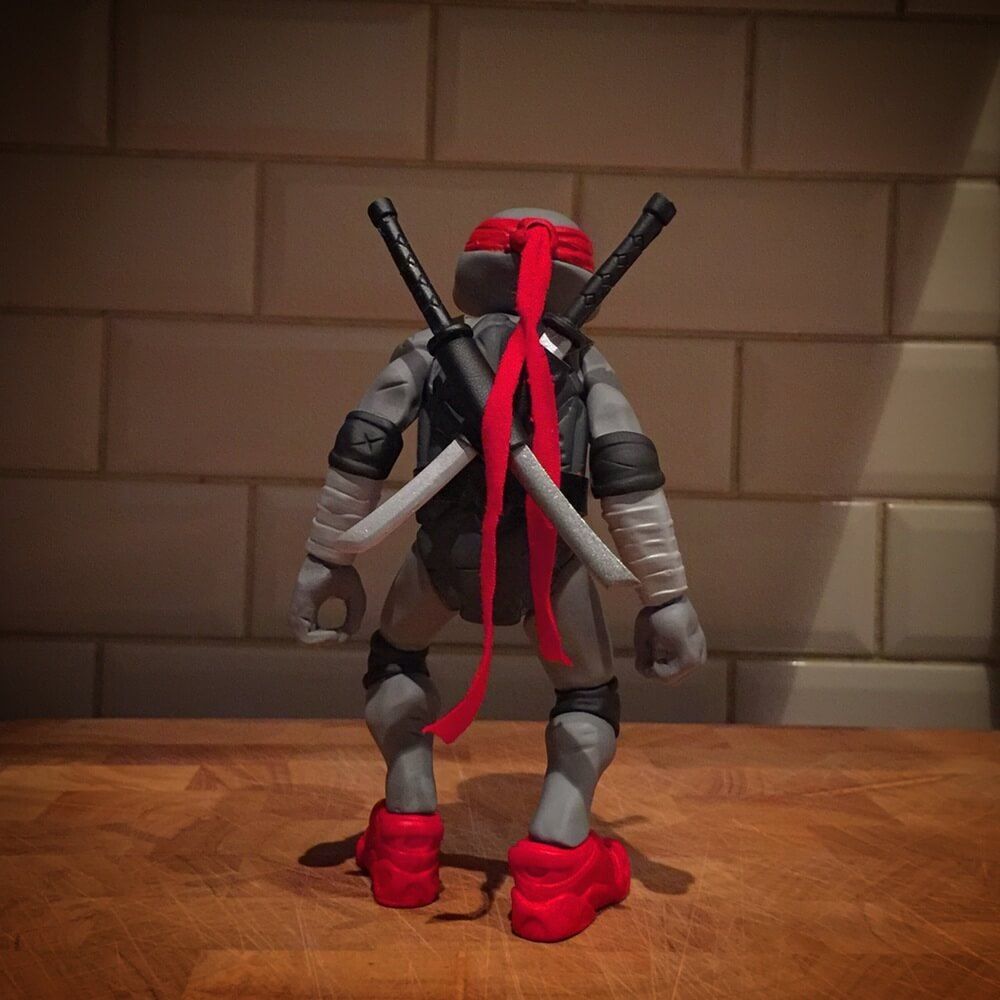 Leo stands approx 16cm high. Dyed Resin with hand painted pieces,fabric bandana tassels and faux leather belt. Available to Pre-Order on Sunday 23rd of October ! 8pm UK time at http://crackedhatchet.bigcartel.com/ and will be open for 1 week or until sold out. Priced at £27.99 each.