Oh boy! only a few more hours till WheresChappell  releases the pre-order for his latest resin figure.WheresChappell signiture style mixing it up with well known characters and his love of sneakers and Donny is wearing the Air Rifts! how fitting right. Today will see not just one version but three in total of Donny. We were lucky to have the prototype on our booth at ToyCon UK 2016 and many collectors wanted take Donny home so this pre-order will be a blessing.
Movie– Green with Brown Pads.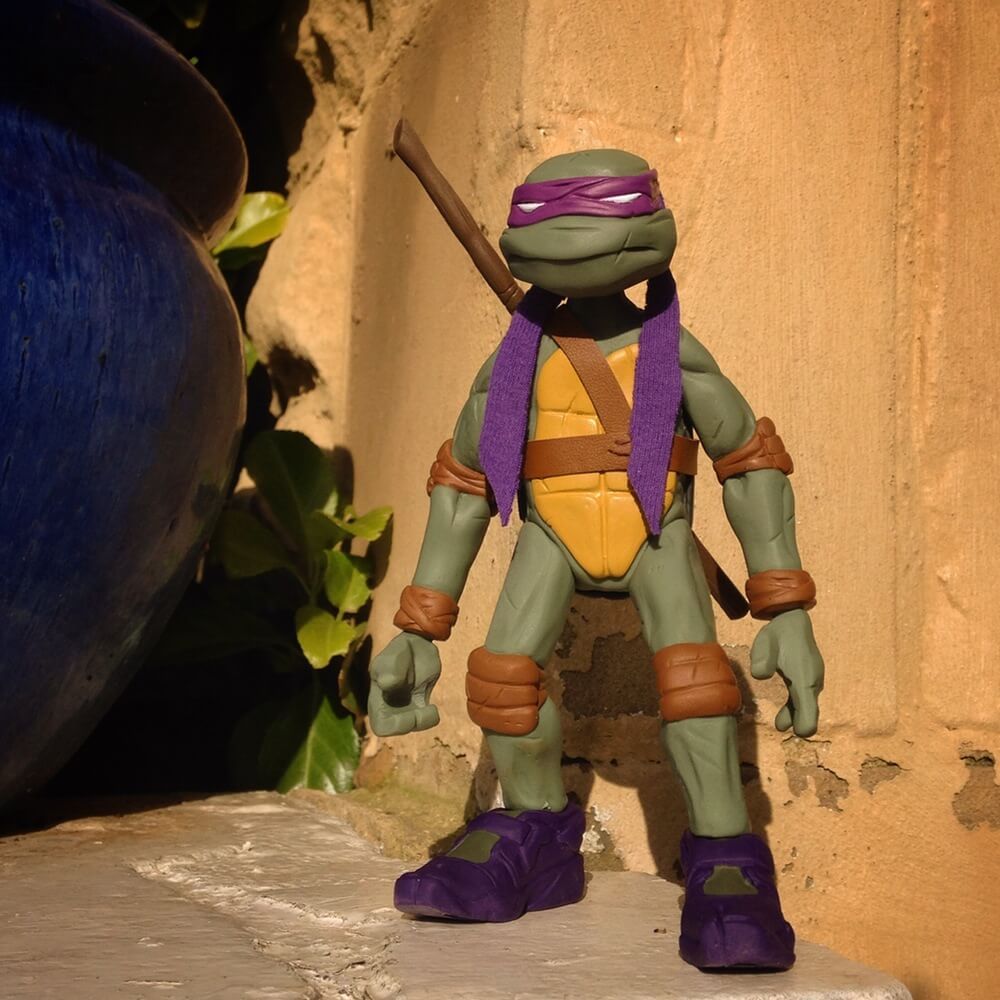 Cartoon– Brown with Purple Pads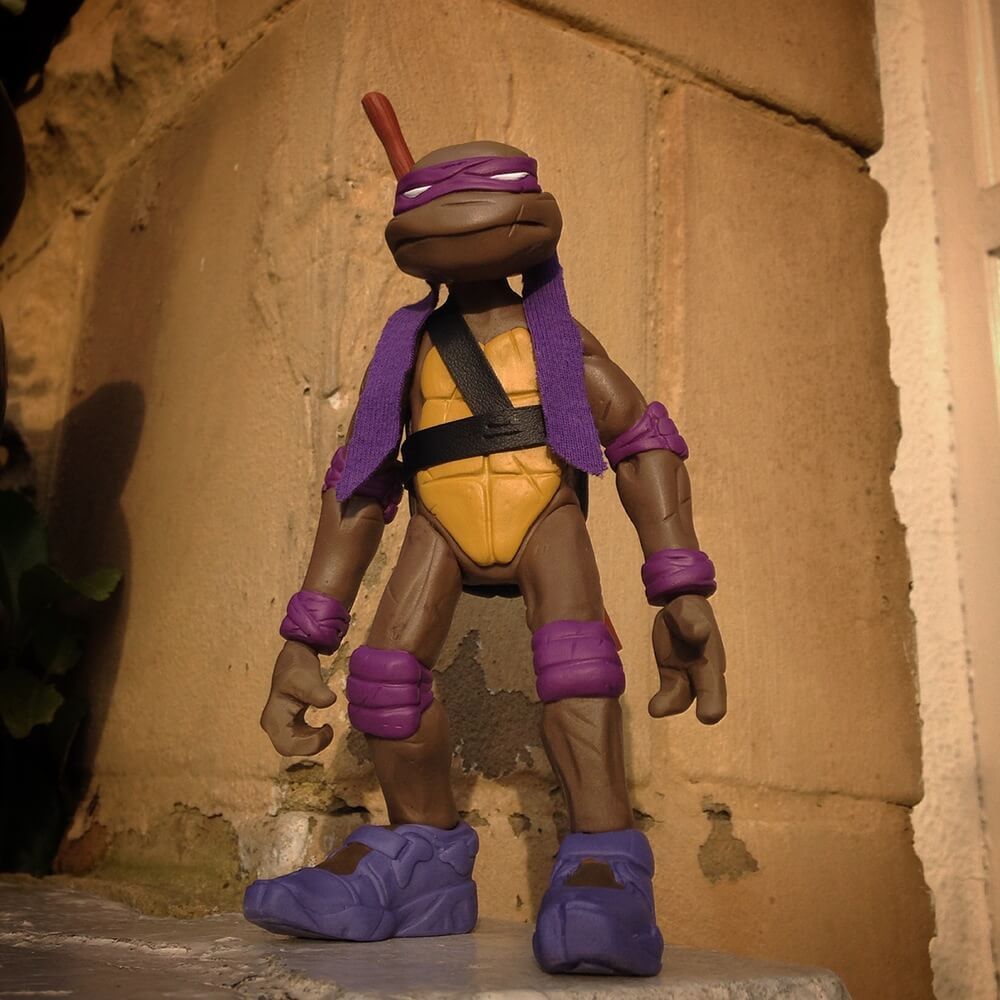 Game– Grey with Black Pads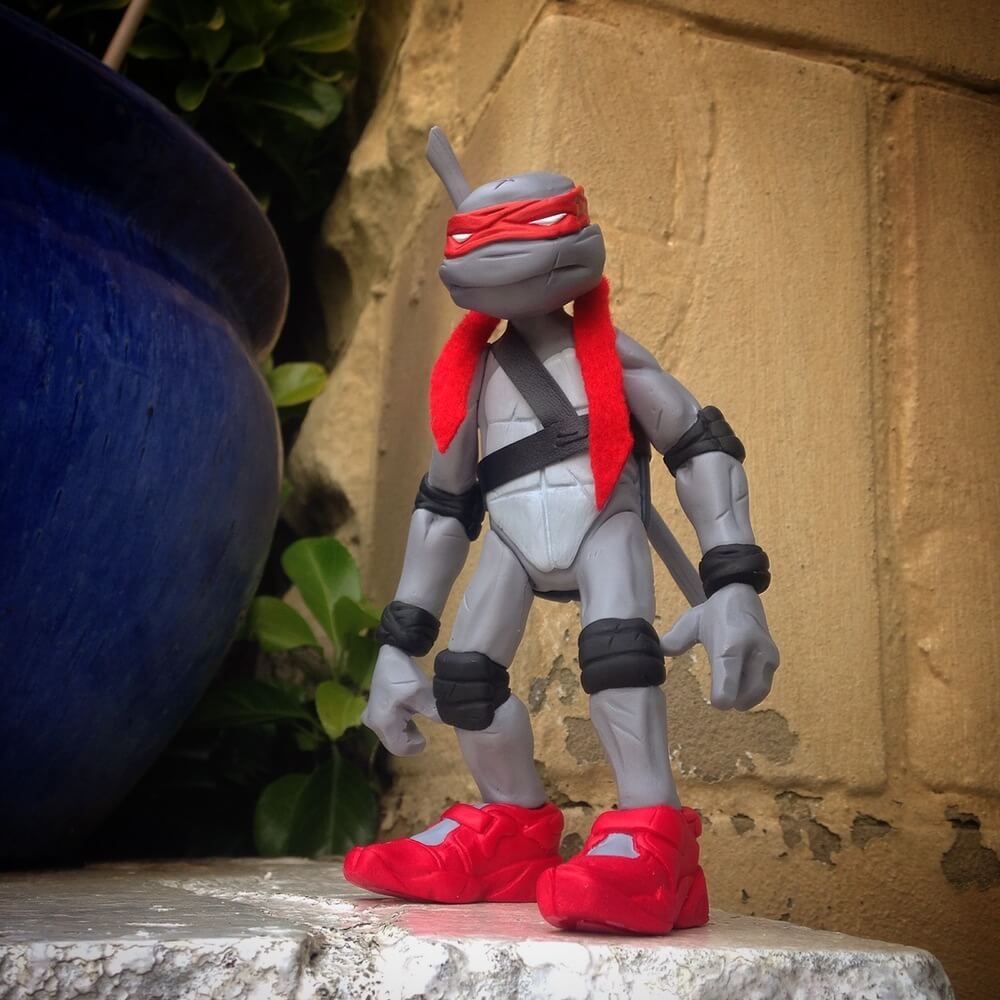 Resin Figure stands approx 15cm. WheresChappell version of Donatello with Bo Staff, hand made Faux Leather belt and wearing some turtle feet accommodating Rifts. Pre-Order will be open from 8pm UK time 20th May to the 29th of May at http://crackedhatchet.bigcartel.com/ priced at £24.99 each.