Last year, The mystic evolution began! From the makers of those gangster pups "K-OS Team" The guys at PYT Room have evolved one of their pups into this "Kyu" 9 Tails Fox. Never thought you'd see a cuter 9tales right. Slightly geeky with the removable glasses so you can have two different looks with this "Kyu" 9 Tails Fox resin figure. TODAY KYU the 9 Tails Fox gets the GLOW IN THE DARK edition!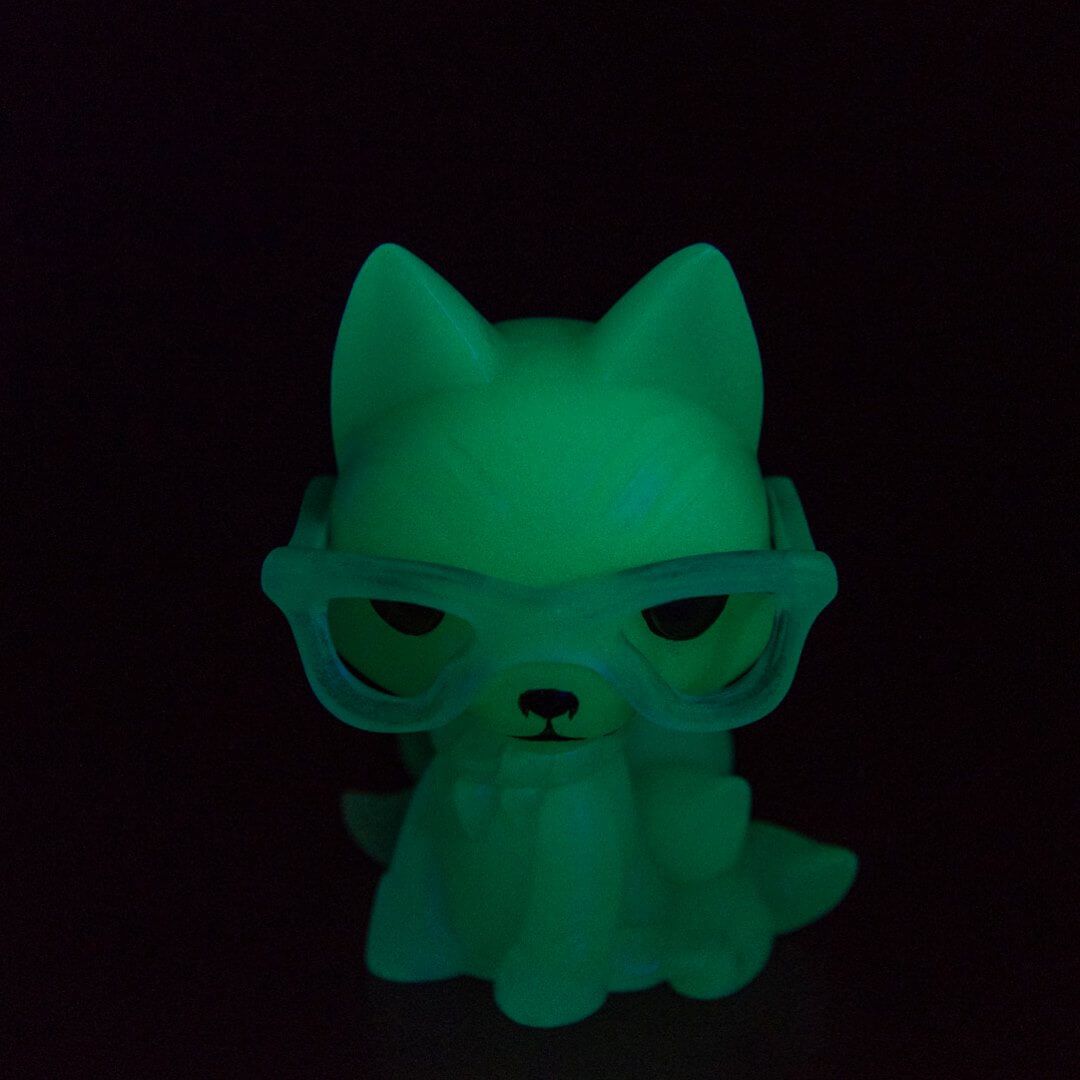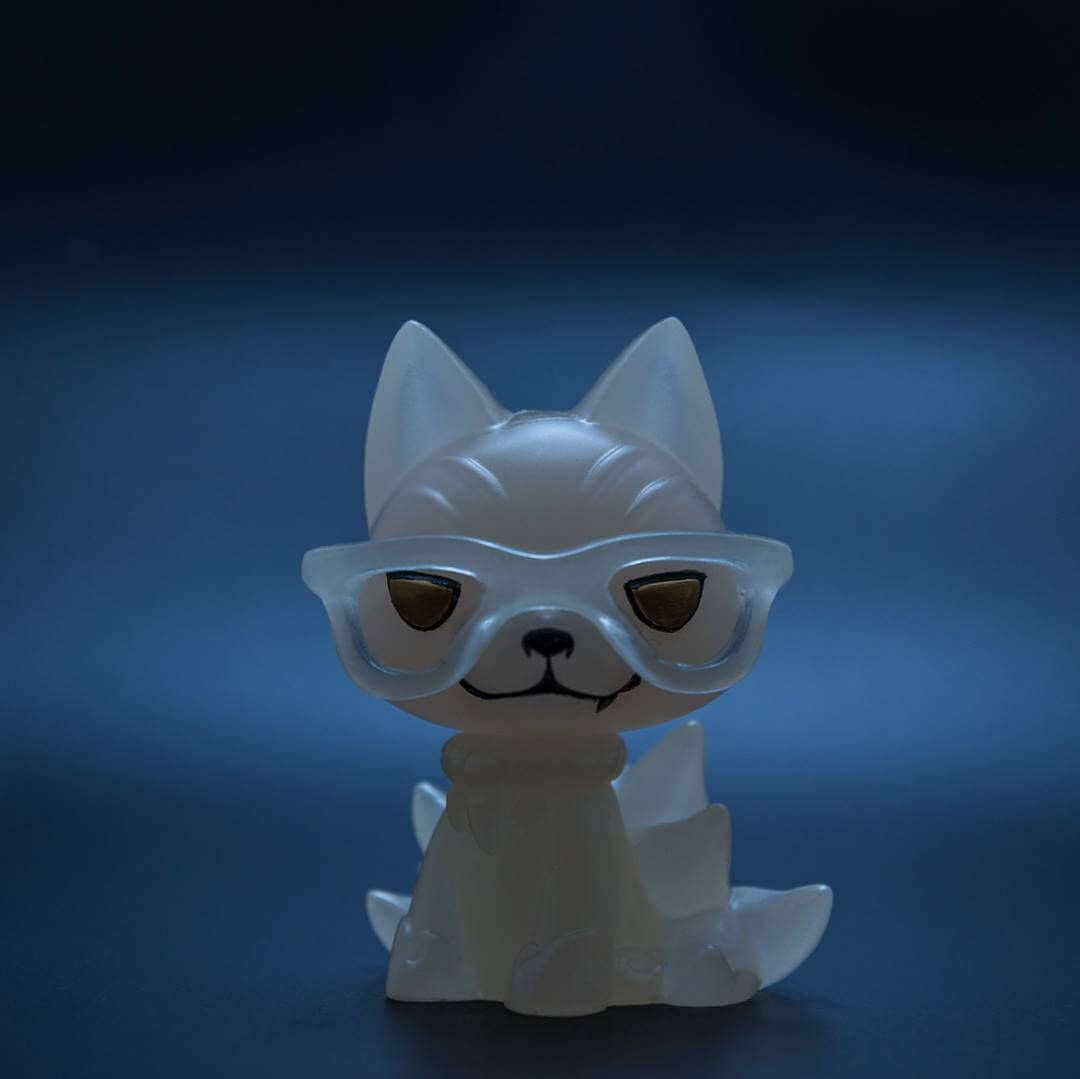 "KYU" The 9 Tails Fox GID Version
WHEN: 28th June 2018  at 18:00 Bangkok time
Details
Material: Resin (Handmade)
Height : 10 cm.
Amount: 30 pcs
Price: 45 USD does not include international shipping costs
Shipping costs: Shipping register mail Asia 20 USD, Western 30 USD (include PayPal fees)
Reserve: Comment Specify number(s) below the Pre-Order picture at PYT Room Facebook HERE (Maximum order 2 pcs./person)
**Payment within 2 days after you get confirmation.
**Please note that the colour may have a slightly different tone from the prototype shown.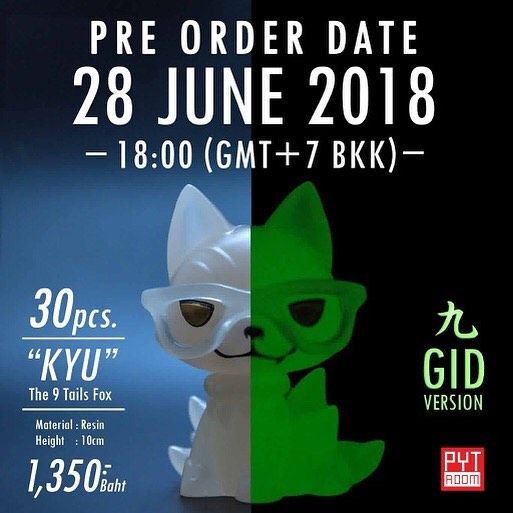 While we have your attention, look out for the PAKKA to be released soon.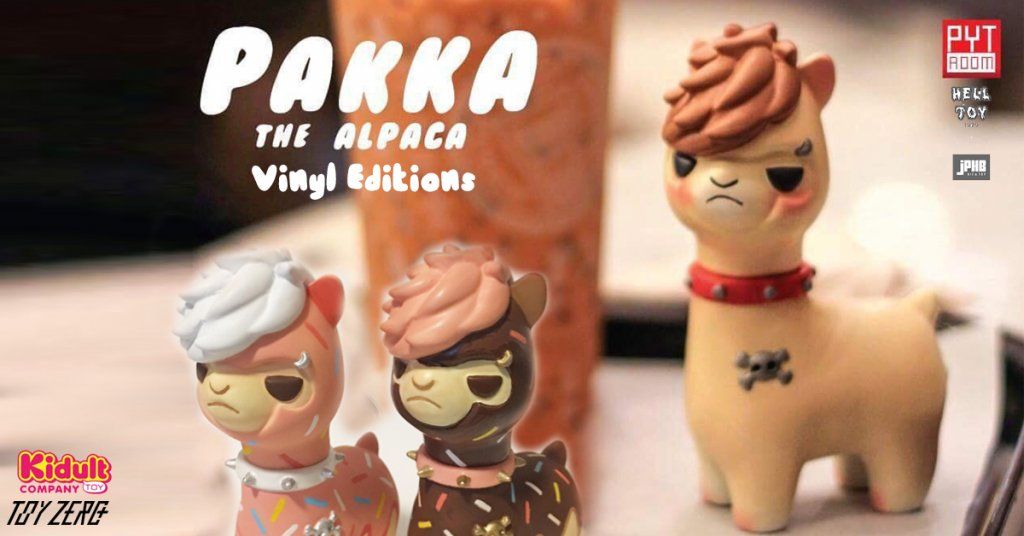 If you want to get your Designer Toy news first, you should look to download our new TTC Mobile App. Designer Toy news direct to your smartphone. No dealing with social media algorithms.
IT's FREE.
Find PYT Room via Facebook HERE.