Ready to set sail for the 2nd B.O.A.T (Both of the Art & Toys Fair)? B.O.A.T  returns to Hong Kong are preparations are underway to bring you figures, art toys, illustrations, sculptures and drawings under one roof once again. Time mark your calendars and get saving. Can you guys see the line up for BOAT-Both of the Art & Toys Fair? Artists brands from around the world!
With greater ambitious for a bigger dream, B.O.A.T. sails out again.
This year, more artists from different countries and regions, over forty units will join B.O.A.T. Fair.
Miloza Ma, Hong Kong famous toy figure designer, illustrator and comic creator, was invited to design the event main visual. Miloza created a wonderful poster inspired by the ocean in her own colour.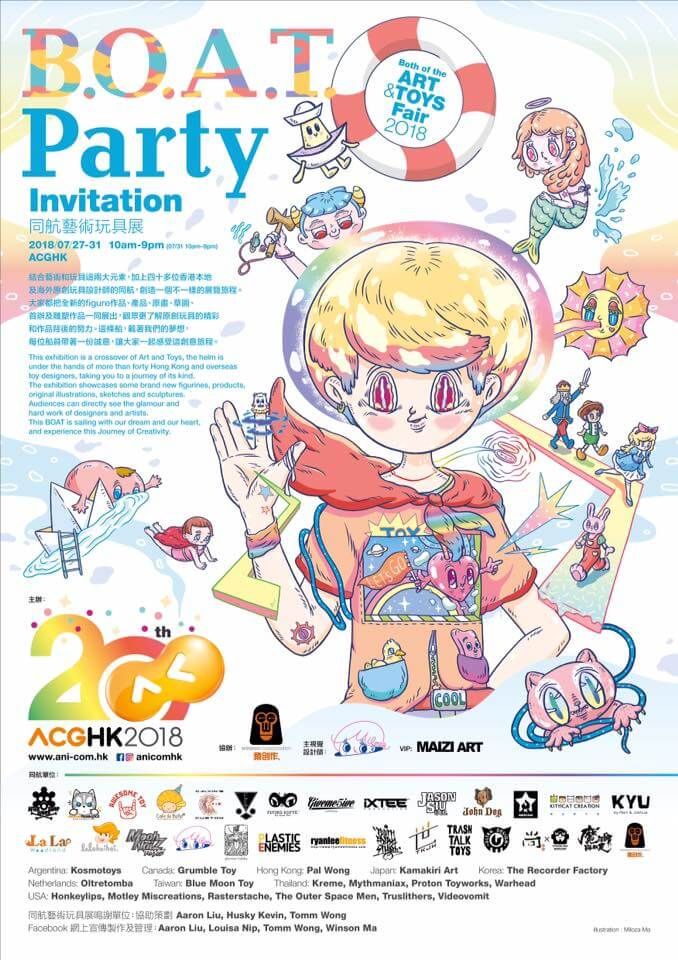 B.O.A.T-Both of the Art & Toys Fair
Date: July 27 – 31,2018
Time: July 27-30 10:00-21:00, July 30 10:00-20:00
Venue: HKCEC
ACGHK2018
Organizer: In Express Expo
Stay tuned and we will bring you the exclusives as well as the full list of artists/brand that will be exhibiting at BOAT-Both of the Art & Toys Fair.
If you want to get your Designer Toy news first, you should look to download our new TTC Mobile App. Designer Toy news direct to your smartphone. No dealing with social media algorithms.
IT's FREE.