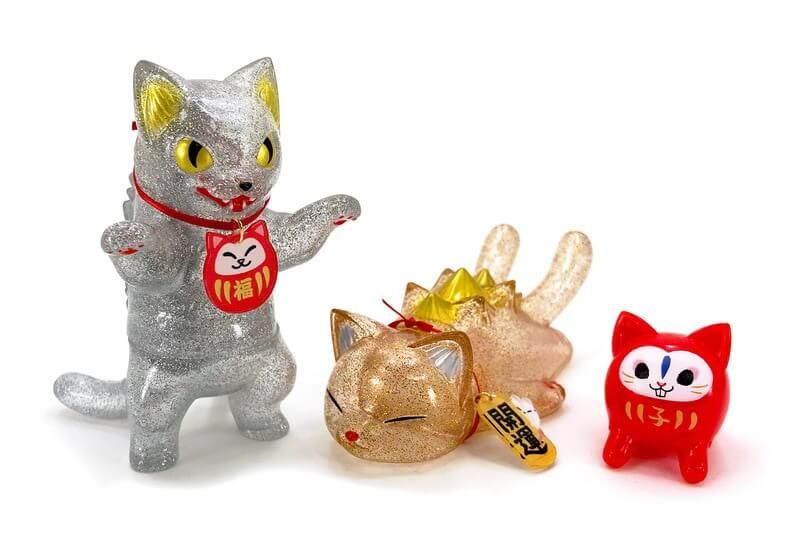 The 2020 Konatsuya Happy Bag has made its way to myplasticheart and they are now available in limited numbers. This 2020 version contains Inoko Daruma in a random colour, Negora Color, Sitting Negora Color as well as a New Year Card a Can Badge, Felt Brooch & Fortune Wooden Board
Some of the Happy Bags contain original Konatsuya illustrations. These are available now on the myplasticheart store for $87.99 each. Snap them up now, to ensure no disappointment.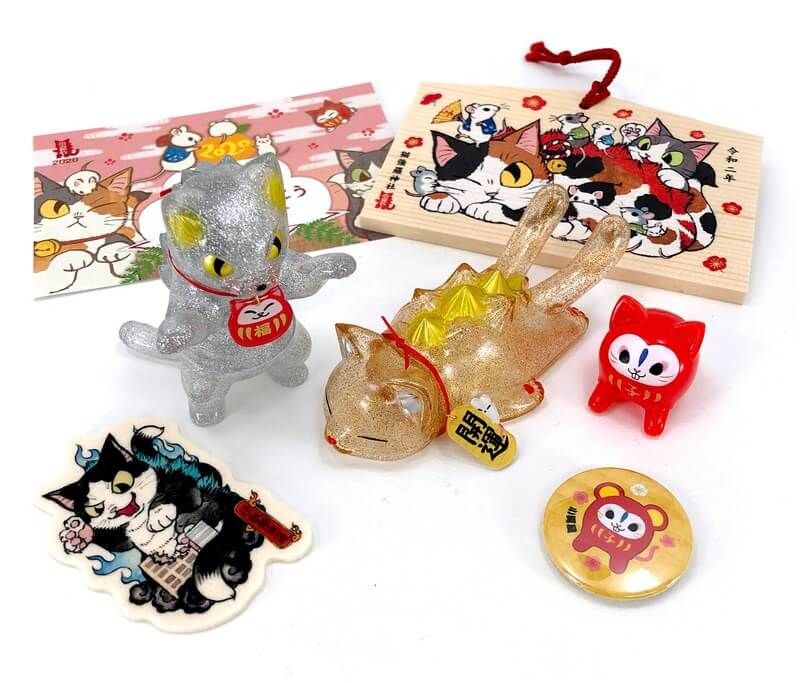 ---
Konatsuya Social Media
Facebook: https://www.facebook.com/konatsu.tunacan/
Instagram: https://www.instagram.com/konatsu_tunacan/?hl=en
Twitter: https://twitter.com/konatsu_tunacan
---
If you want to support The Toy Chronicle, we have a number of options available to you. We have started to stock a wide range of releases that we think you will enjoy. Ranging from production pieces from Superplastic, to original pieces from our favourite artists. Purchasing one of our pins also really help. A quick, cheap way to also support the TTC is by making a small donation. These can all be completed below through our online shop. We appreciate all the support! Thanks!