More good news coming from Studio Uamou! When we fist saw this set we were immediately in love. A Uamou figure with everyones beloved Konatsu Negora featuring an awesome 'nebula' paint job, what is there not to love? Our hearts were broken when we realised that this was an exclusive to the "Escape from Earth" exhibition and as expected all the all customised figures sold out in the first couple of days. Fortunately enough Studio Uamou doesn't want any broken hearts on their hands and announced a release of a few Konatsu x Uamou – Space Stroll sets online, this might be our chance;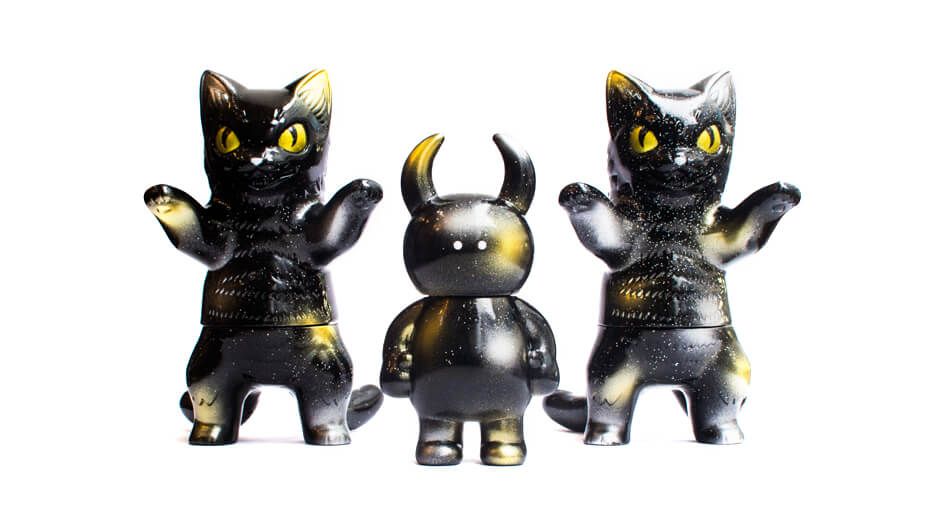 The sale of this special collaboration set starts on sunday August 14th at 19:00 JST (check worldtimebuddy.com for your local time). This is a release you have to watch out for, all the pieces will go fast.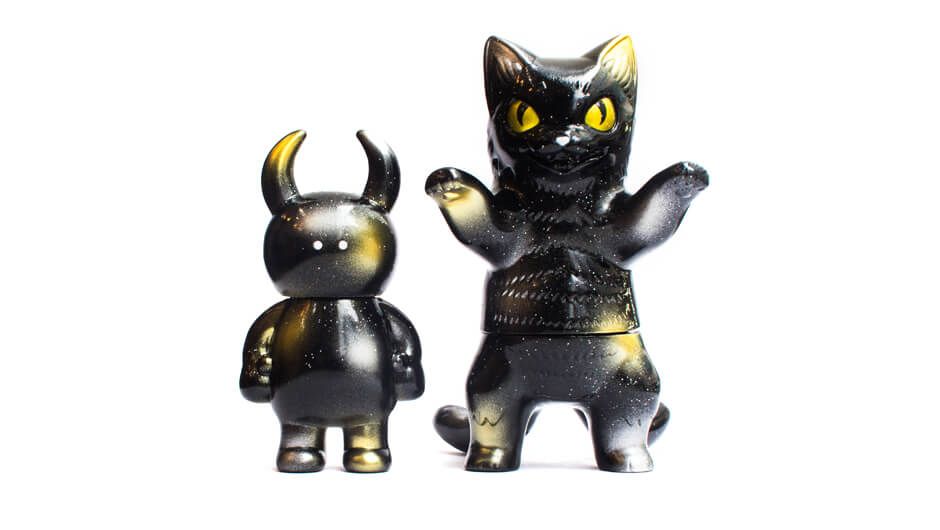 The set will retail for ¥6,000/$59/£46 at  Studio Uamou's store HERE.
On another note, the GID Big Uamou, GID Uamou and Boo sets and GID Skull Uamou are back in stock!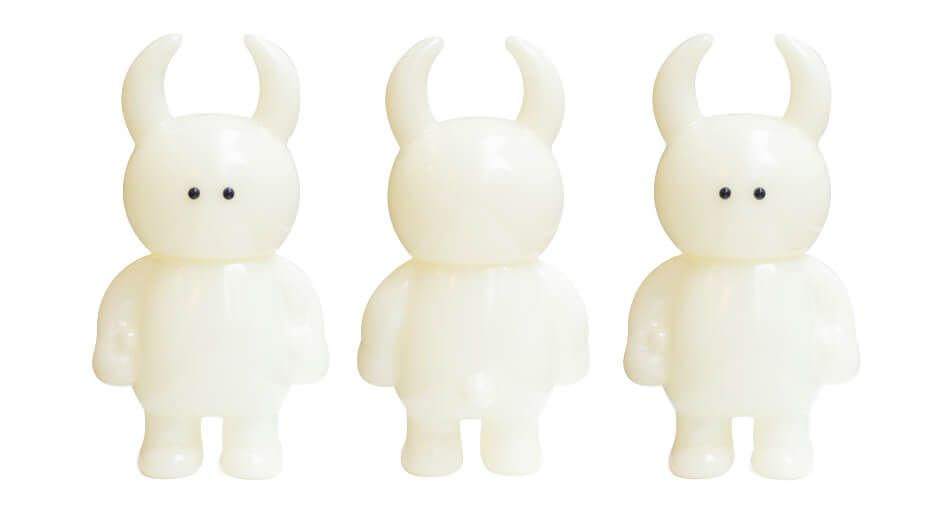 If you missed this glow in the dark sofubi goodness now it's your chance!
Go and check out the new stuff on Studio Uamou's store HERE.
Follow Uamou on Instagram.
Follow Konatsu on Facebook, Instagram & Twitter.
*pics via Studio Uamou