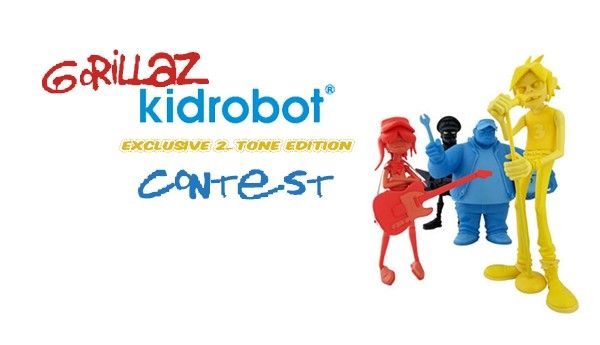 Kidrobot is having a contest! and I looks like fun along with a grand prize. With everyone clearly is pretty excited about the recent Gorillaz news, so Kidrobot decided to make one fan very very happy! nice way to get your creative flow going right? fellow toy photographers, doodlers get ready! if you want a chance to win this complete set of Gorillaz Exclusive 2-tone Edition Art toys then here's the deal:
What the heck have the Gorillaz been doing since 2012?? On vacation, in the studio, watching a football match, eating pizza and watching the tube?
–Using paper and pencil or photography or photoshop or Instagram Video or whatever medium you like with or without Gorillaz Figures, show Kidrobot what you think they've been up to during their hiatus
-Post an image or video of your creation on Instagram and hashtag it #kidrobotgorillazcontest (be sure to hashtag it!)
(PLEASE NOTE if your Instagram is in private mode Kidrobot will not be able to see your Photo/Video)
-You've got until midnight on February 15th, 2015 to get your entry in
-Kidrobots very own Frank Kozik will hand select the winner
-Winner will be announced on February 20th, 2015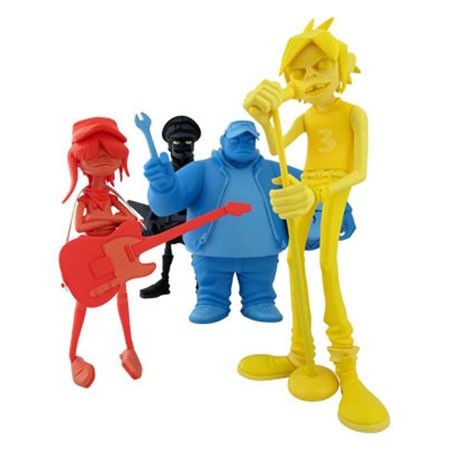 Here's the Rulz:
-No Purchase NecessaryOne winner and one winner only!
-The prize includes one each of the 2007 release of the Exclusive 2-Tone Edition characters: Noodle, Murdoc, 2D, Russel (yup, still in the boxes they came in)
-Kids under the age of 16 get your parents permission before you enter
-One entry per person (hey, focus on quality not quantity)
-All entries must be received before midnight on February 15th, 2015 Mountain Standard Time
-Entries not using the hashtag #kidrobotgorillazcontest will not be included
-You allow Kidrobot to use your entry and screen name for promotional purposes
-Winner will be selected by Frank Kozik. His word is law, no complaining
-Winner will be contacted via Instagram within 24 hours of winner being announced
-If you win and don't respond within 30 days, you forfeit the prize
-Open to everyone, everywhere (Sorry Kidrobot artists, employee and their families are excluded)
Below are some examples of what people have come up with already…..remember ONE entry ONLY.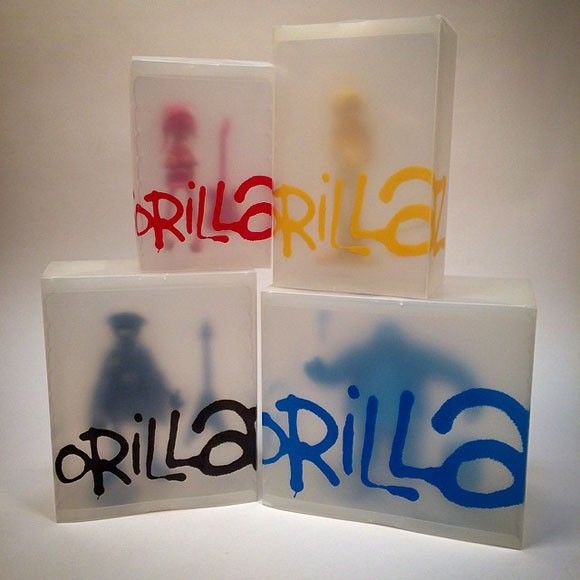 Instagram Kidrobot http://instagram.com/kidrobot/
(all info lifted from Kidrobot.com)