Londoner and all round good guy, David Stevenson is taking part in the upcoming art show 'The Grimm Show' at The Dream Factory Pop Art Gallery in Frankfurt, Germany. The show is to celebrate all things inspired by the Grimm Fairy Tales, as the brothers Grimm originated from Frankfurt in Germany.
David's first piece is a 7inch Munny entitled "Twisted Red" and it is my take on an evil, Red Riding Hood, who has victimised a lonely wolf for her dark pleasures. Pretty grimm, right?
[frame align="center"]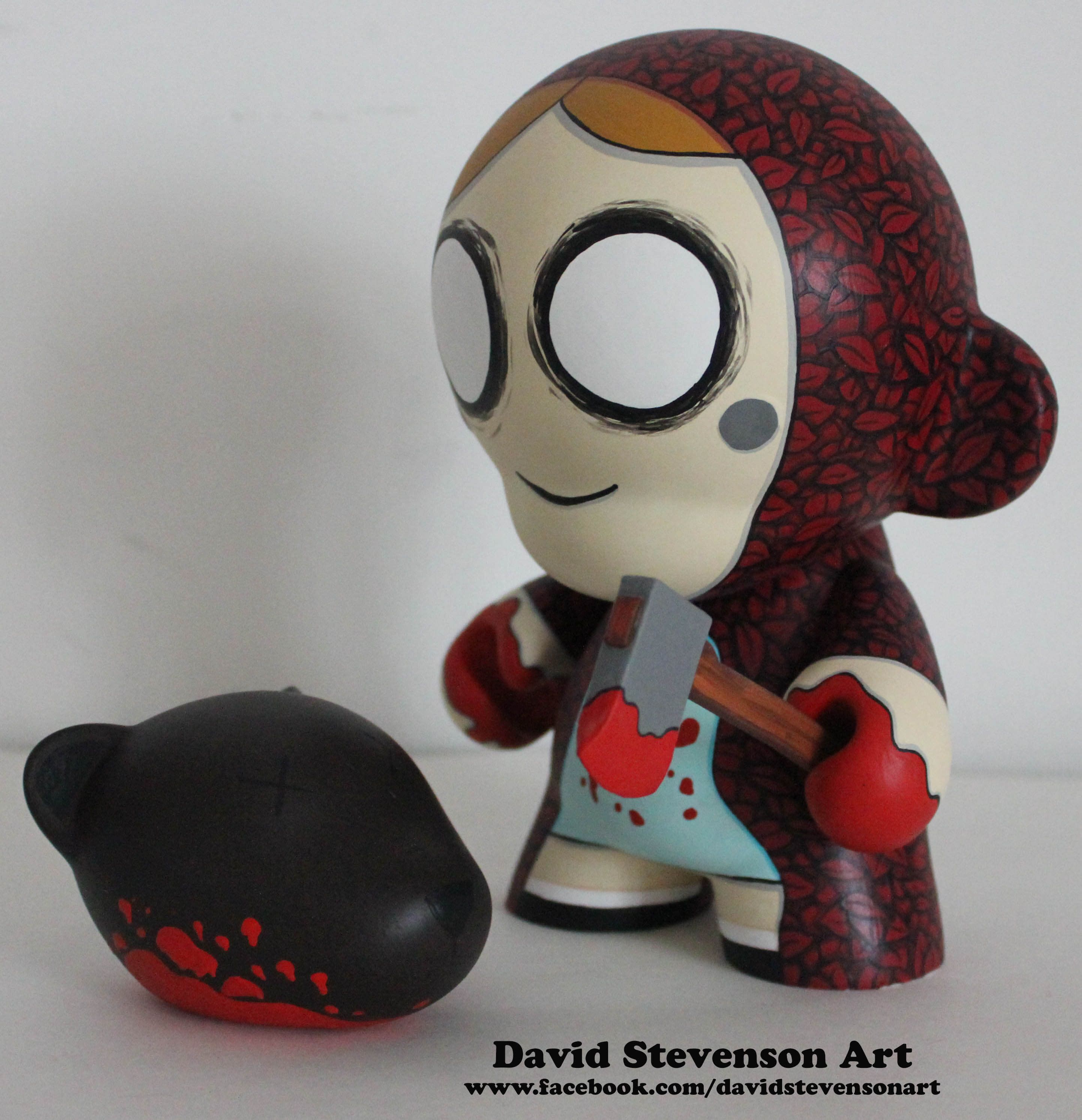 [/frame]
We love the leafy back to David's custom, keeping in with David's usual leafy goodness.
[frame align="center"]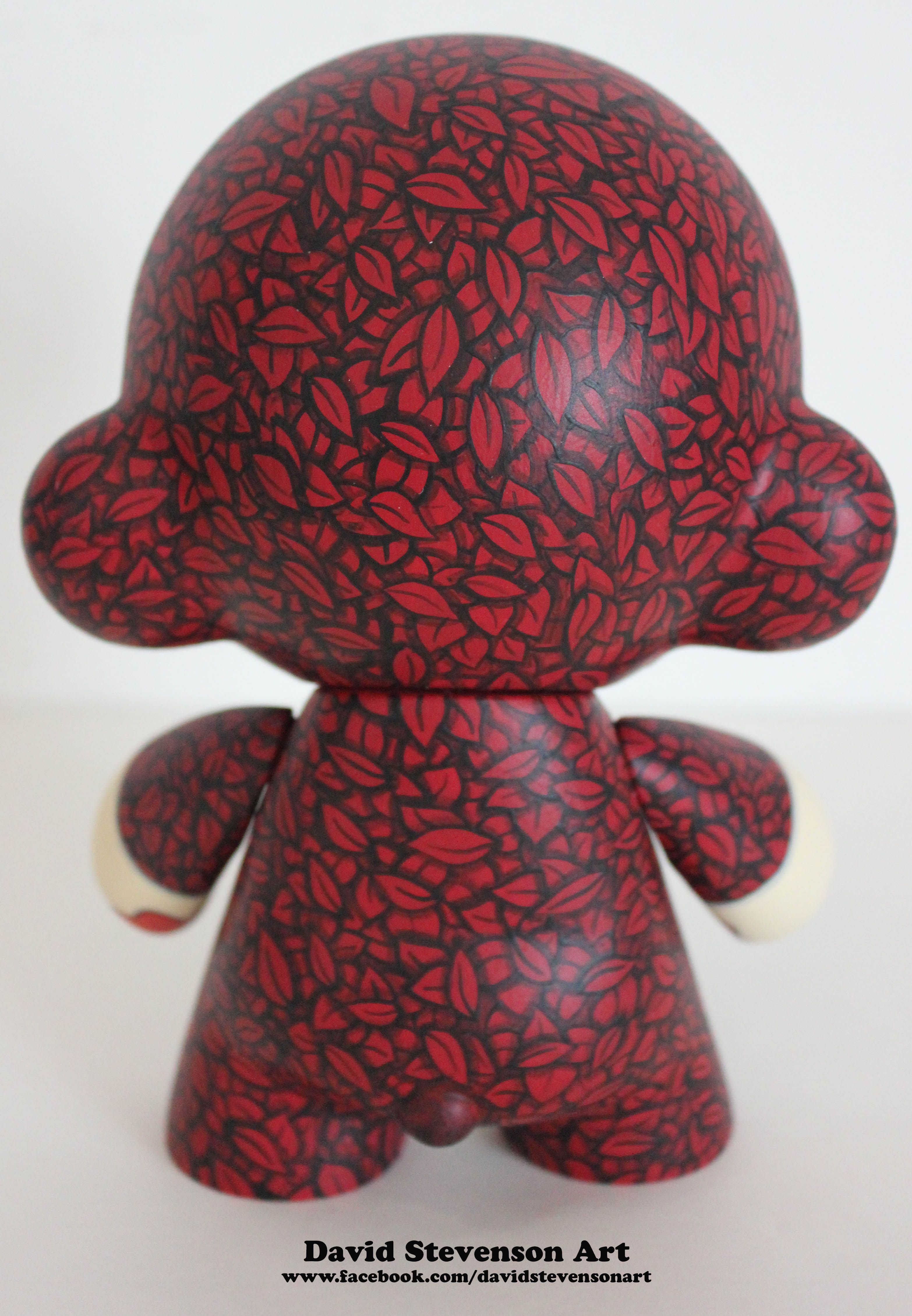 [/frame]
David's second and third pieces are a pair of 4inch mini Kidrobot Munnys and they are my take on a modern day, glutinous Hansel & Gretel, who prove that the witch was the real victim, having them eat and destroy her home.
[frame align="center"]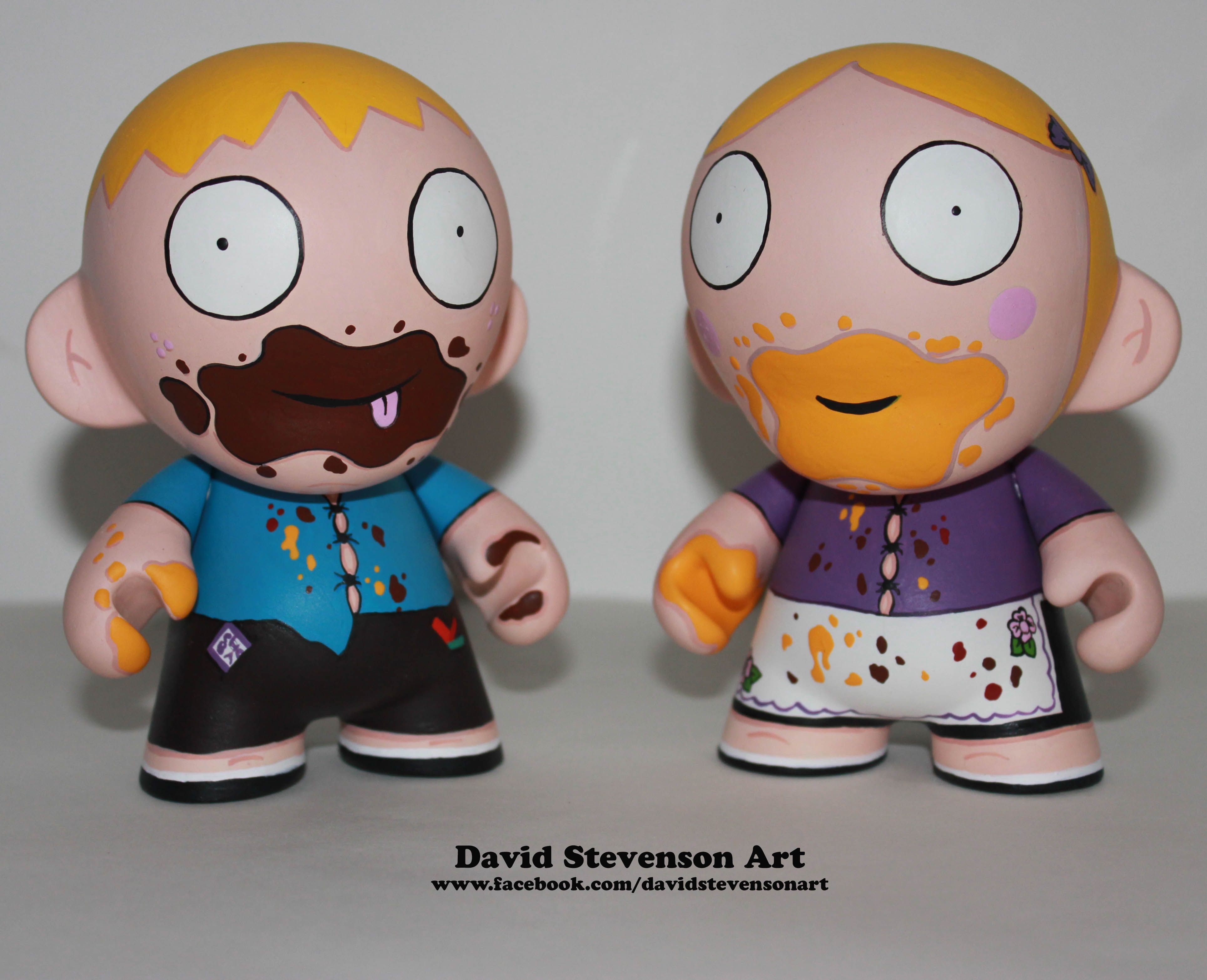 [/frame]
Hansel & Gretel are priced at £50/70euro each, or you can buy the pair for £100/130euro.
Address: The Dream Factory, Muehlgasse 1 – 3, 60486 Frankfurt, Germany