Cast your minds back to December 2014, when Kerry Dyer hosted her Re-Moled Custom Show at Raygun Comics (Hackney Branch). Re-Moled is getting a revisit in October, this time visiting Raygun Comics in Richmond, bringing MoleXL along for the party.
[frame align="center"]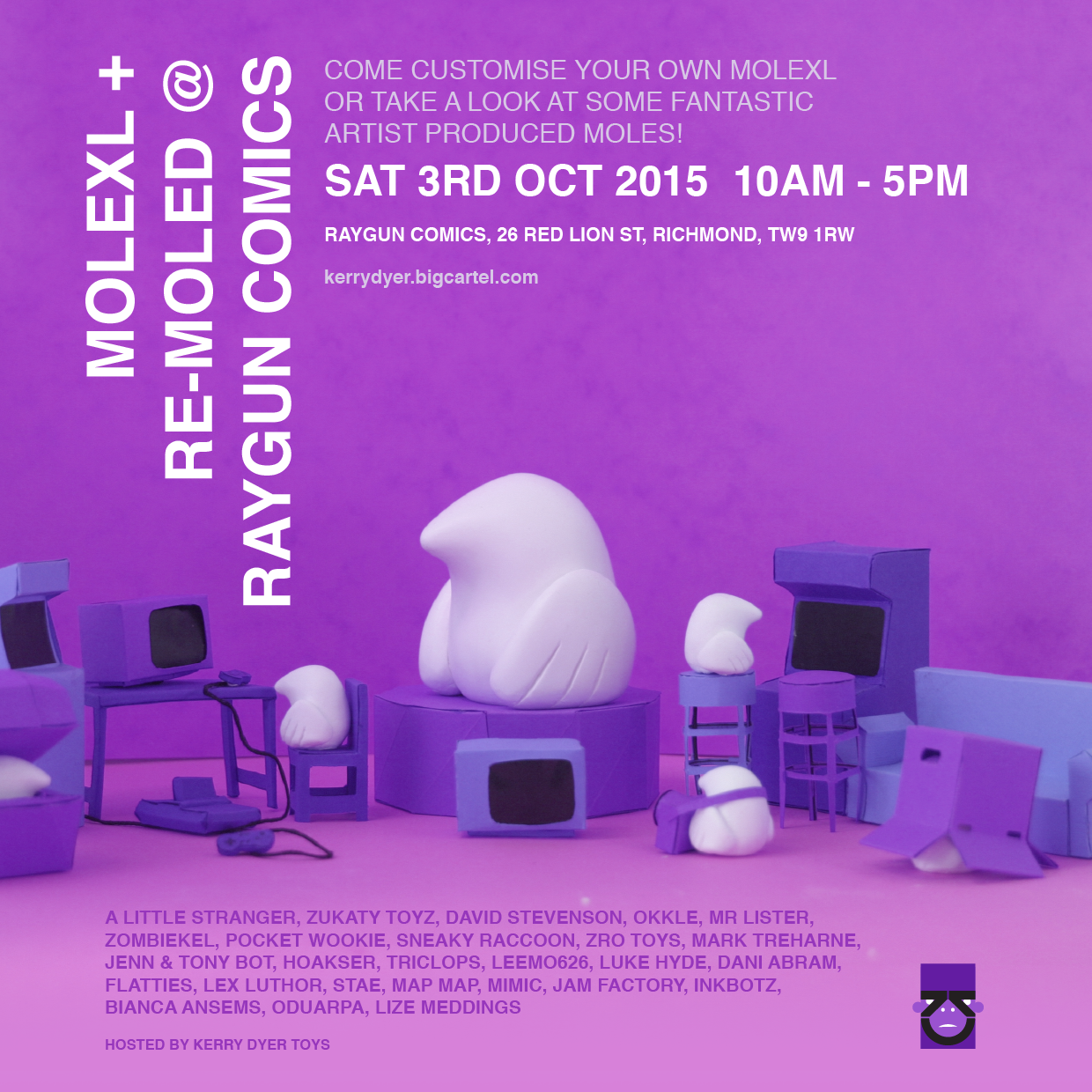 [/frame]
Taking place on 3rd October, Kerry will be in attendance at Raygun Comics with a whole bunch of MoleXL and a ton of pens to colour and customise your mole on the day.
[frame align="center"]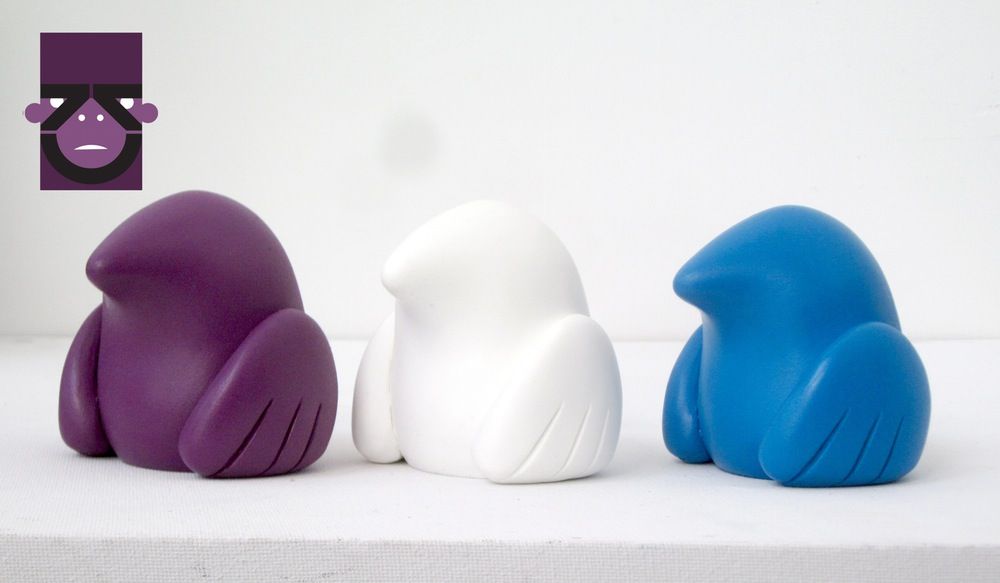 [/frame]
Alongside Kerry and MoleXL, the custom pieces from the December 2014 Re-Moled show will also be in attendance. So if you've had your eye on anything from the Re-Moled show, now is time to grab it.
You can check out the remaining Re-Moled pieces HERE on Kerry's webstore. There are some really great pieces available too. If you've ever wanted to pick up a custom by The Bots, for example, without the custom charges and waiting list wait, well you'd be in luck as this fella is still available for £100.
[frame align="center"]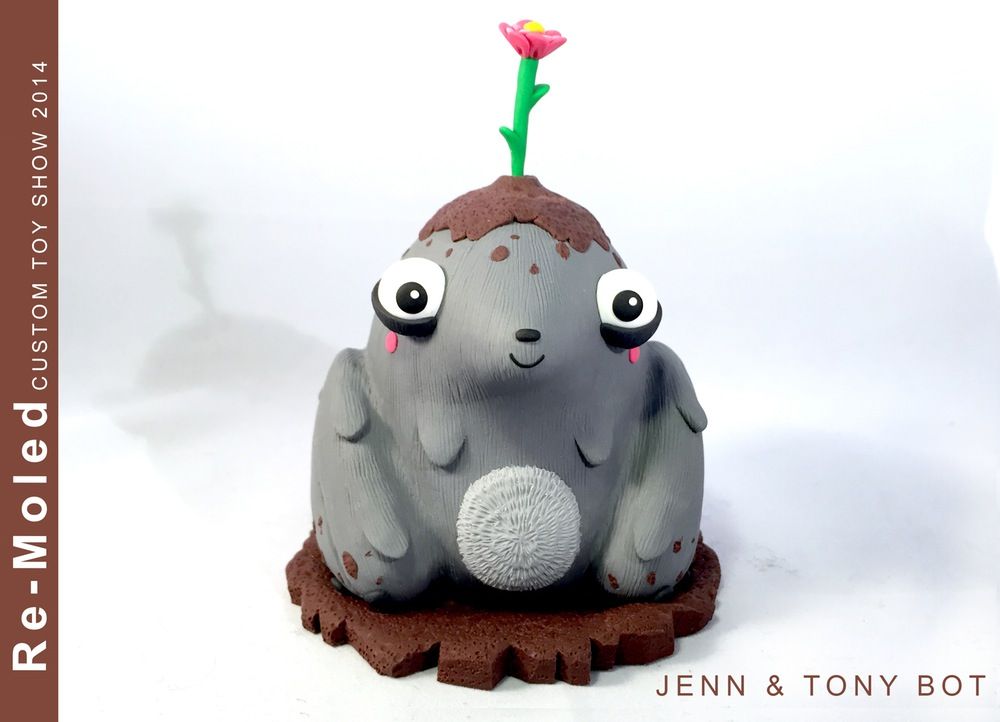 [/frame]
You should check out the rest HERE. Zukaty, Sneaky Racoon, Okkle, Mimic, MAp-MAp, A Little Stranger etc, all have pieces still available to purchase.
Whilst we are talking about Custom Shows, the UK needs more Custom Shows! 2015 seems to have dried up a little. We need someone to take the reigns and organise something great. The shows that we have attended previously have all been outstanding. The Toy Chronicle are happy to sponsor & help, but it does need someone to take overall charge and run with it. Drop us an email if you're interested [email protected] we'll be more than happy to discuss how we can help. We want the rest of the Designer Toy Community to be jealous of the UK shows.