Mikie Graham AKA zombiemonkie shows us his entry into Woot Bear  Vive La Lolligag Custom show that opened a few weeks ago in San Francisco. Drawing inspiration from the fantastical world of Yokai aka Japanese folklore monsters, Mikie transformed his Lollygag figure into the legendary  "Futakuchi-onna".
"A futakuchi-onna (二口女, lit. "two-mouthed woman") is a type of yokai or Japanese monster. They are characterized by their two mouths – a normal one located on her face and second one on the back of the head beneath the hair. There, the woman's skull splits apart, forming lips, teeth and a tongue, creating an entirely functional second mouth."
[slider source="media: 30485,30483,30484″ width="800″ height="1100″ title="no"]
We love the though behind the concept bringing sweet n creepiness all into one custom.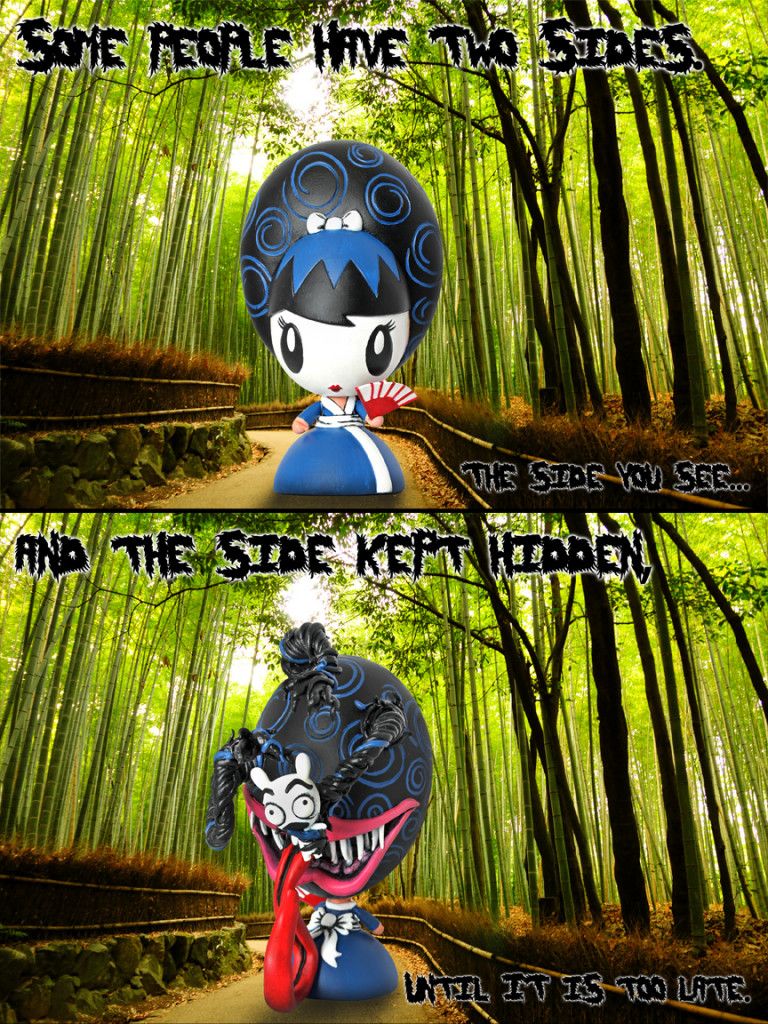 This one of a kind custom is currently available HERE through Woot Bear Gallery.
We had the opptunity to see the show and it looks brillant, check out our coverage from our very own Kat HERE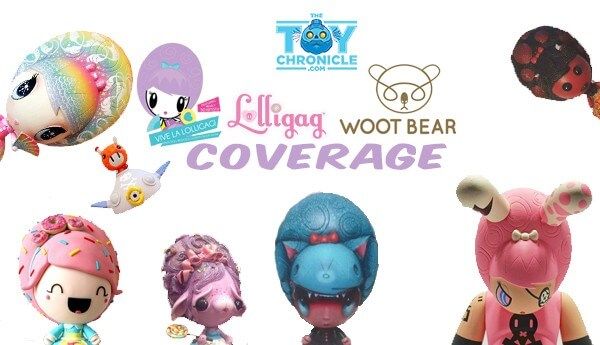 You can find Mike via his Portfolio ,About, Blog, Facebook and Twitter.