Lord Archiebald the Third needs your help. Lord Archiebald has recently started a Kickstarter campaign to launch his new character – Puck. Puck is a 3inch collectable resin toy. Puck has been kicking around in Lord Archiebald's head for a few months, so he thought he would bring Puck to life.
[frame align="center"]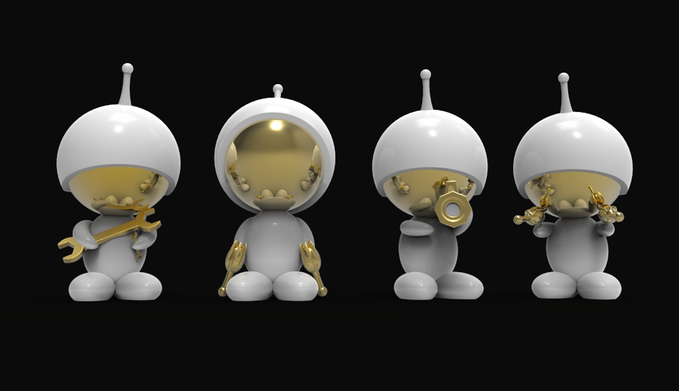 [/frame]
Initially Lord Archiebald was only planning on doing these for himself as a cool little character to have dotted around his workshop and workspace. However, people started commenting on how cool they thought Puck was and could he create one for them? And GUNS UP – PUCK, was born!
[frame align="center"]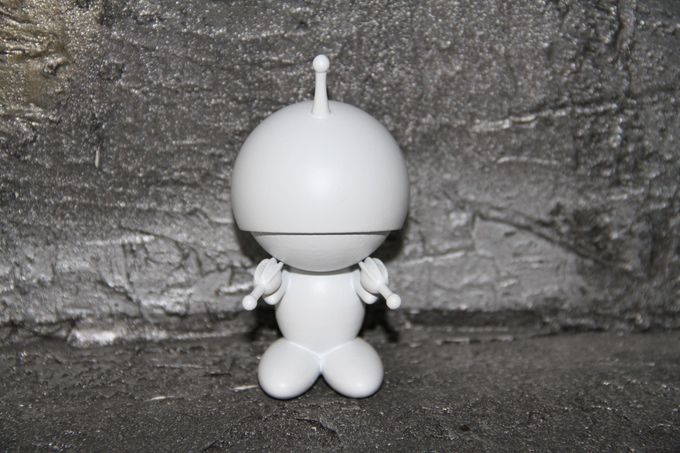 [/frame]
Lord Archiebald the Third, AKA Glenn Marsh, has a rather interesting back ground. Glenn has been working in the film industry as a SFX Technician in the UK. Glenn has been working on films for the last 15 years or so and started out as a modeller before crossing over to SFX about 10 years ago. One of the greatest points to note about Glenn, he worked on the Iron Throne from HBO's Game of Thrones. Which we love.
Puck has numerous pledges available to get involved. You should hit up the Kickstarter HERE. You can also check out Lord Archiebald on Facebook, Twitter and his website.
Whilst we are on a Kickstarter point, The Toy Chronicle kinda wishes that there was a Kickstarter Designer Toy Taskforce, that could help out artists with aspirations to create a successful Kickstarter campaign. Kickstarter campaigns can have huge potential, if done right. They're not easy to get to the artists goals. If a Taskforce existed, pulling together those that have previously had successful campaigns, giving advice on how best to operate the artists campaign, what goals to offer, what stretch goals etc. Not saying this should be a free service neither. The taskforce acts as a consultant to the artist, maybe offering an hourly rate or a campaign rate. Something that I think would definitely help the artist achieve their goal. Well, something to think about anyways.