We've know the Looney Tunes were coming to Kidrobot for some time now, due to the cheeky teases from Kidrobot over the past few months HERE & HERE, but now we have official pics and release information. Kidrobot and Warner Brothers are teaming up to release a 3inch blind box series featuring a whole host of awesome Looney Tunes characters. We love the 'angled' look to these pieces too. Definitely gives them an edgier look. Hopefully that will be captured in the final product.
[frame align="center"]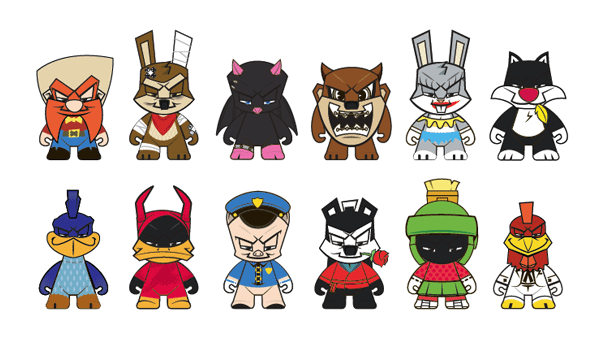 [/frame]
Kidrobot will also be release a Looney Tunes keychain set too, in a similar vain to the Blind Box series, but with a few new characters and looks changing. I think our favourite has to be Yosemite Sam! Gotta love the beard action!
[frame align="center"]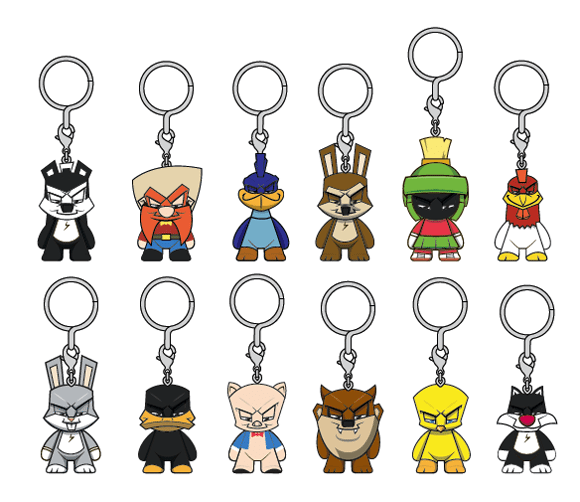 [/frame]
Finally, following last week's teaser from Kidrobot which looked like they'd flayed Tweetie Pie, we can reveal that they did indeed flay Tweetie. Working with Mark Dean Veca, they've taken the style of Mark and applied to the lovable Tweetie Pie to create something rather beautiful, if yet disturbing, art toy. We love this! Can't wait to add it to the collection.
[frame align="center"]

[/frame]
We shall see the Looney Tunes pieces drop in January 2016. Prices will range from $5.99/£4-$49.99/£32