Following Kidrobot's regular Monday teaser drop HERE, it looks like Frank Kozik & Kidrobot will be resurrecting an older idea from 2013. A pretty dead Colonel Sanders of KFC fame. Originally the plan was to team up with BigShot ToyWorks, not sure if this will be the case now. Hopefully so. No news on release dates or prices yet, but once we find out more we'll update you guys.
[frame align="center"]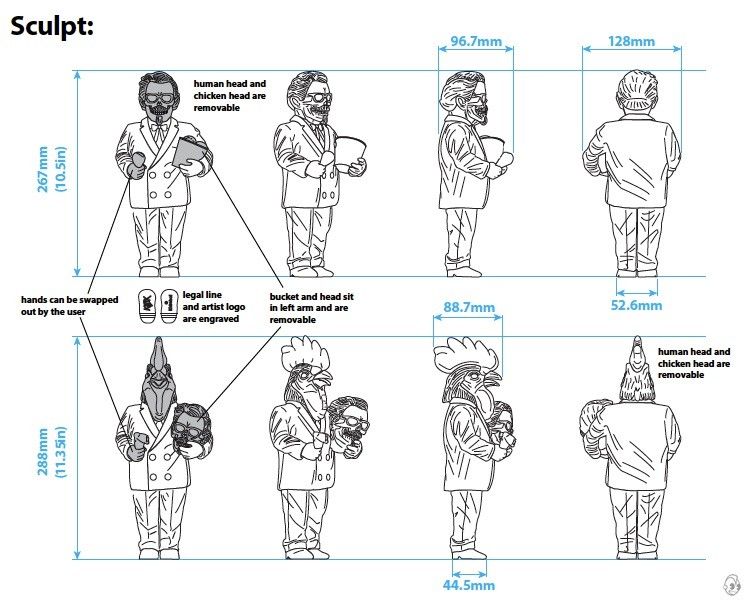 [/frame]
These are some images below from the original news story back in 2013. We love the interchangeable heads on this piece. Standing at 10.5inches tall, this will be a rather nice addition to the collection. Now we want to eat KFC though. Not entirely sure that was the original plan.
[frame align="center"]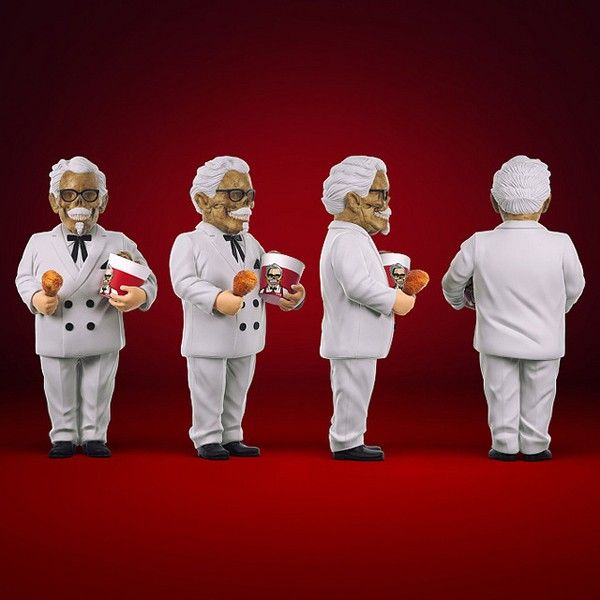 [/frame]
[frame align="center"]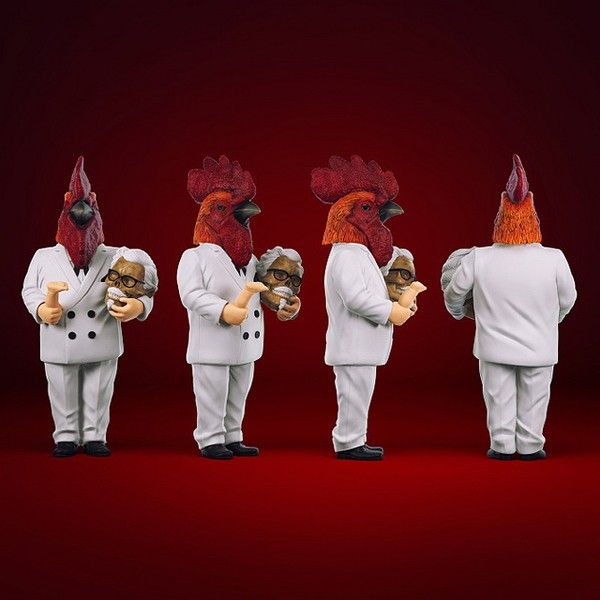 [/frame]