Back in March, Paris native Marie-Pascale Gautheron wowed the TTC office with her amazing artwork David Flores "Deathshead", which you can see HERE. We checked out what Marie has been up to lately and to our amazement, Marie has been a busy bee in customising some HUGE designer toys. The Coarse Totom Omen and a number of [email protected] get the Marie makeover.
Marie's trippy colour popping work of art never gets a dull moment in our eyes. Every inch is dazzled with glorious pattens and topped of with UV paint for an even more powerful effect at night or with a black light.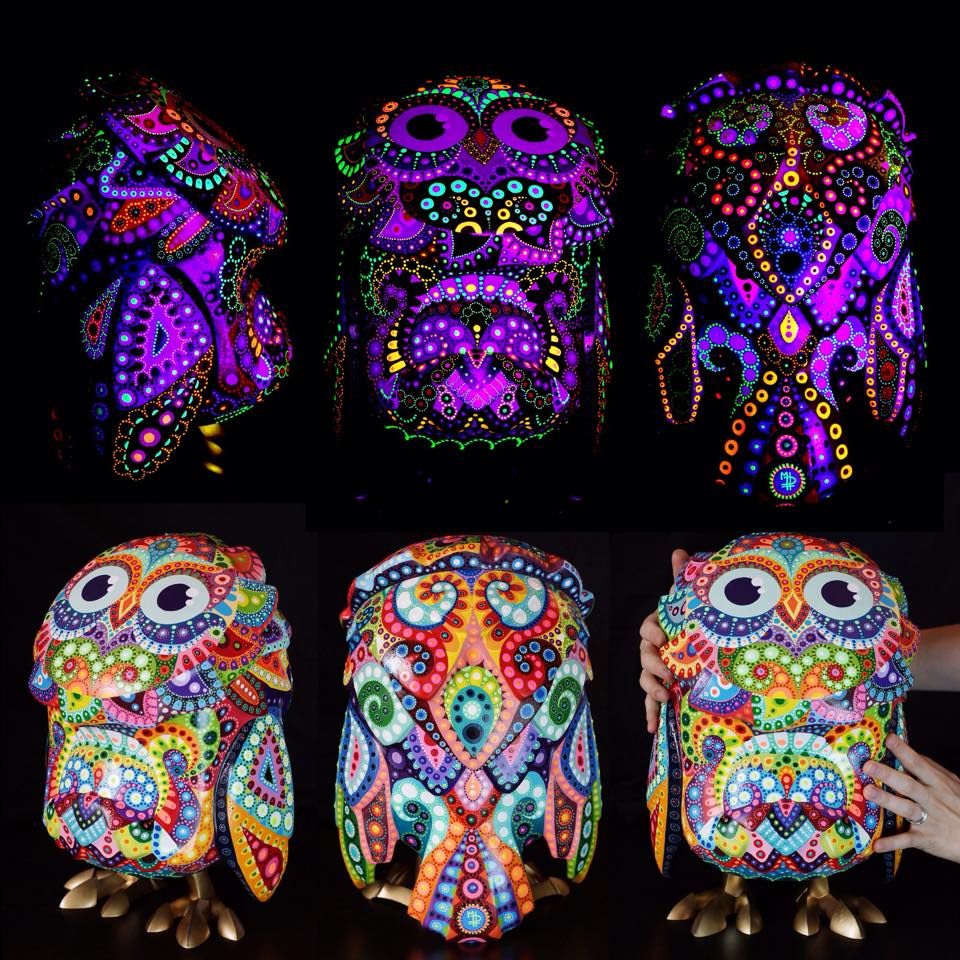 The thing with Marie, she doesn't just whack UV paint for the sake of it, each layer and brushstroke has a place, where she feels it will bring out the most when in black light or at night. Transforming the effect you get seeing it in different environments. Beautiful is all we can say.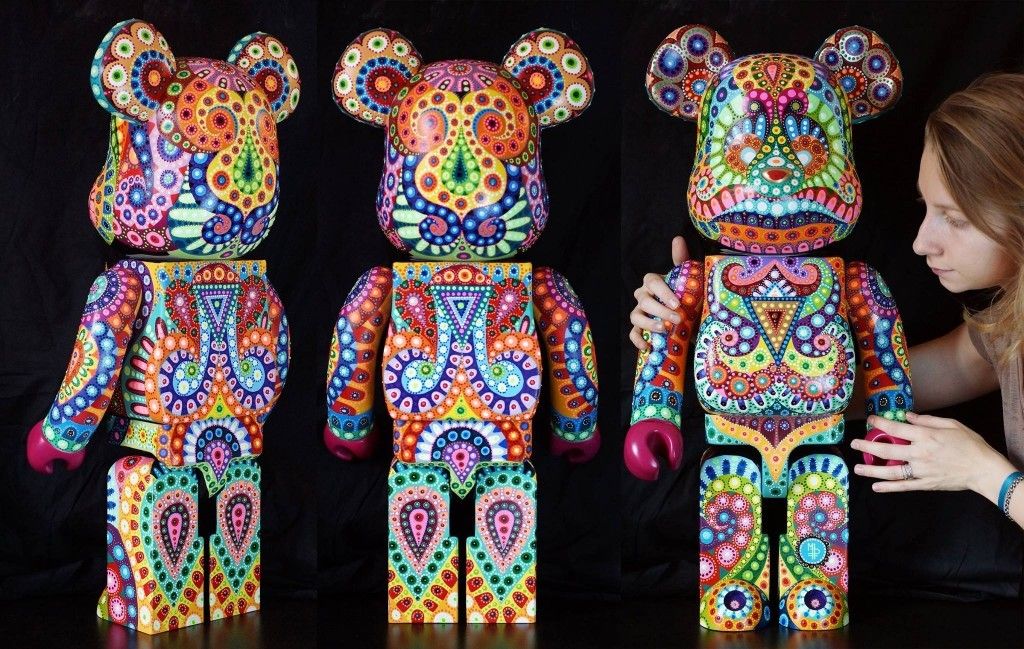 Don't forget her acrylic paintings too as they are just as impressive and her love for skulls are infects on us.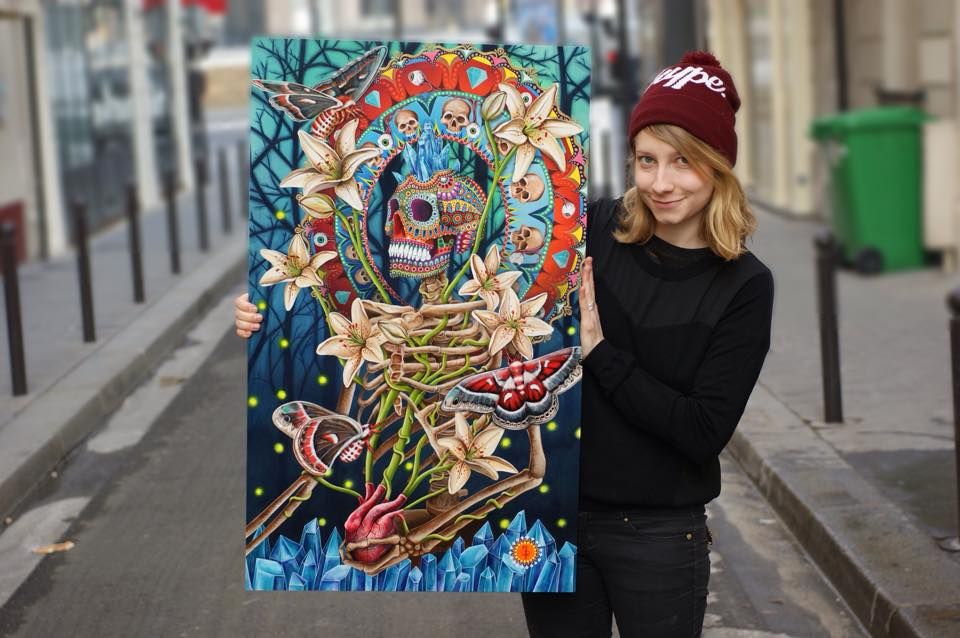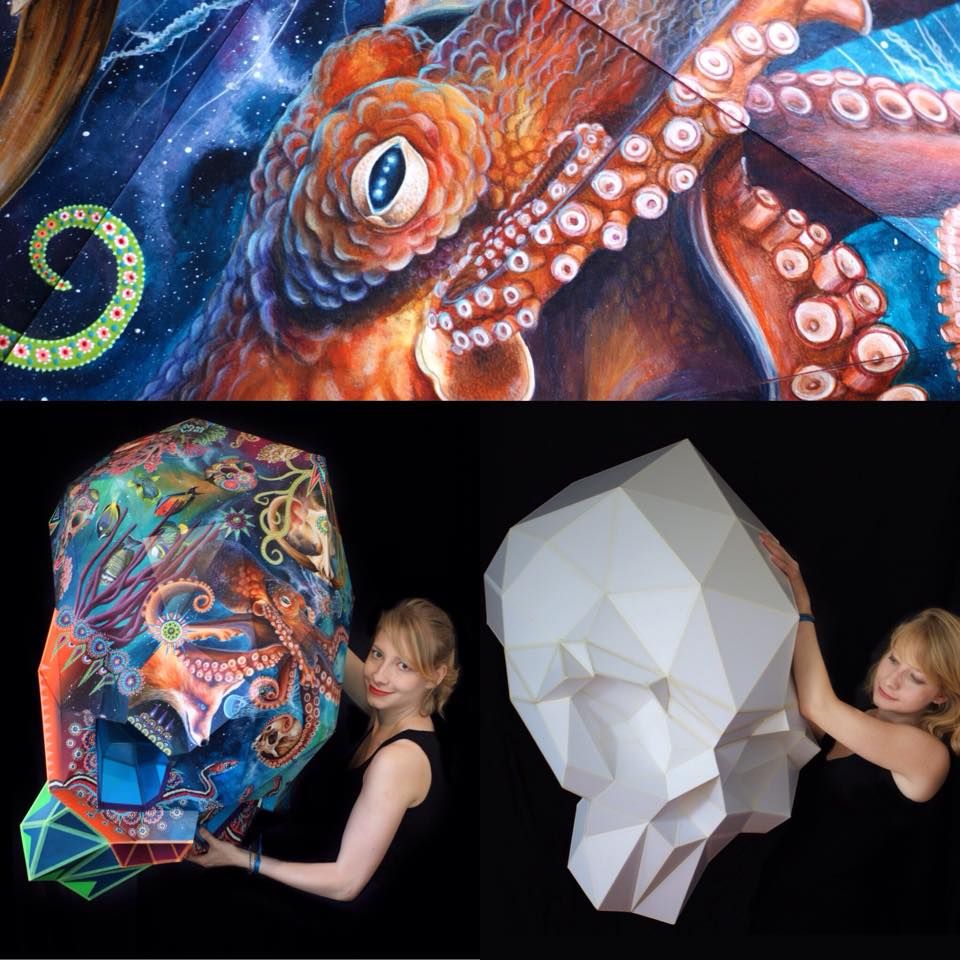 Facebook : https://www.facebook.com/mpgautheron
Instagram : http://instagram.com/mpgautheron
Twitter : https://twitter.com/mpgautheron
You can buy Marie's artwork at Etsy : https://www.etsy.com/fr/shop/mpgautheron
All info lifted from (http://mpgautheron.com/)