Foodie or not, Igor Ventura once again wows us with this custom "WRONG ORDER" Kidrobot Dunny. Food is the key to our heart actually belly, HA. Using Triclops Studio's "Sword Swallower" Dunny from the 2012 blindbox series, Igor uses the same kind of concept that Triclops did in taking the view of the way you looked at the Dunny which was actually a brilliant concept without changing or adding additional sculpting.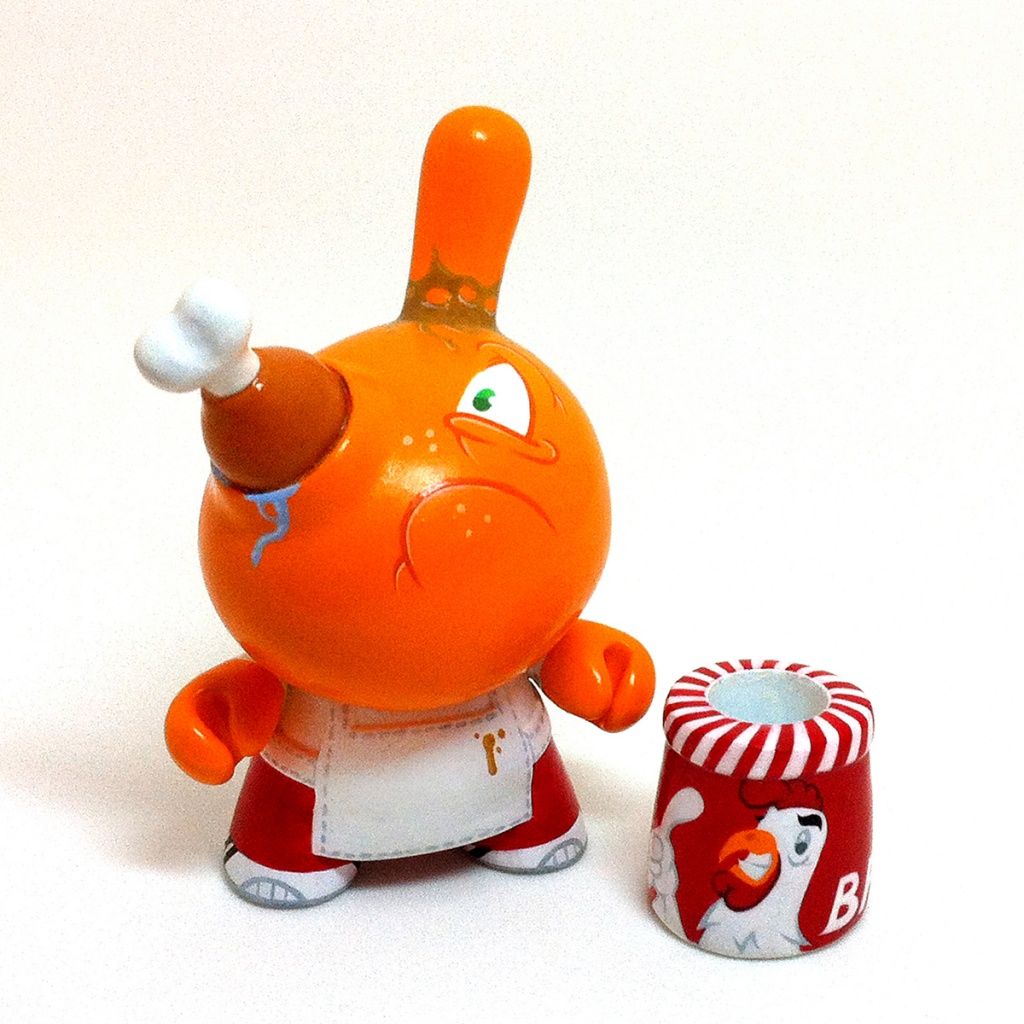 "Revisiting some old design ideas the last couple of months. This is a custom 3″ Dunny named WRONG ORDER, a design I originally submitted to Raje Toys' Blueprint Project back in 2010. Unfortunately, the series never saw the light of the day, but I still think it's a cool concept."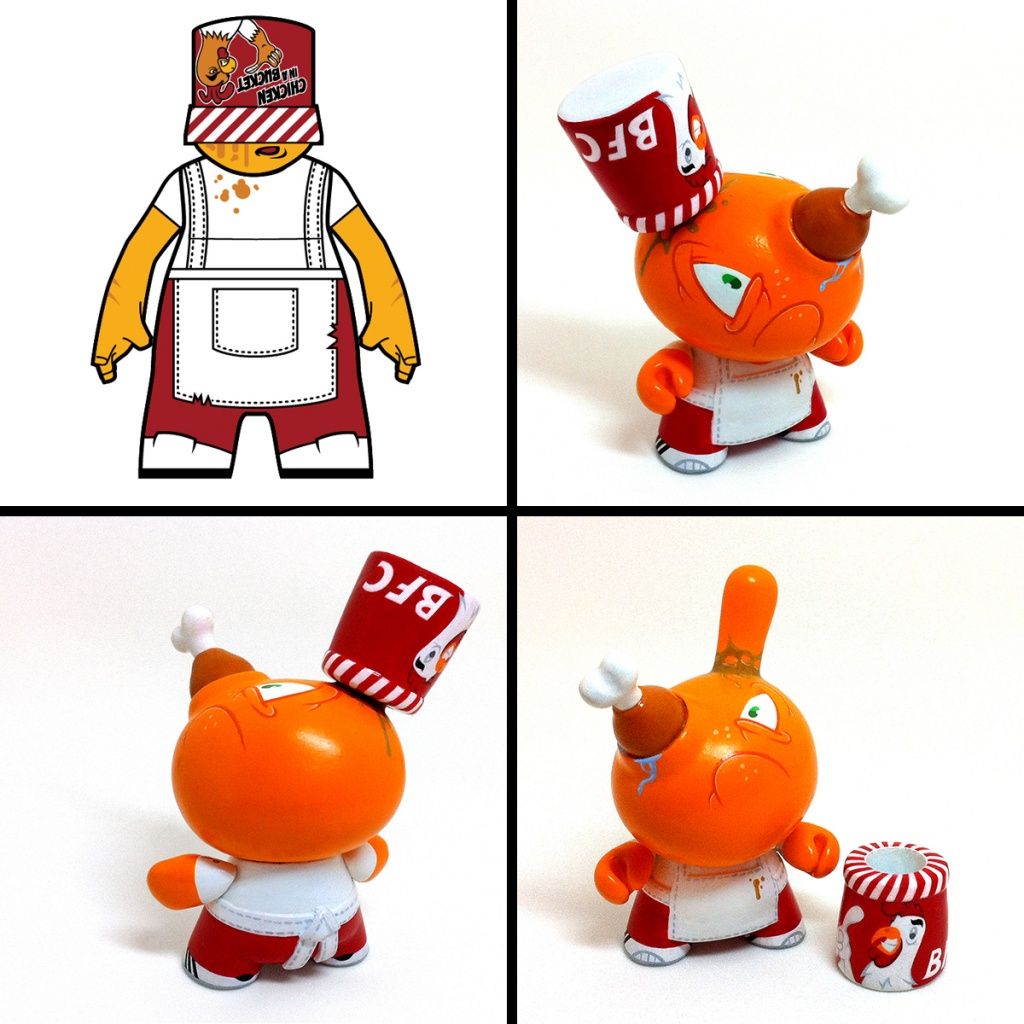 We are guessing this will be heading to the notorious "Sword Swallower" Dunny collector Futurerog. Joining his army of custom Sword Swallower" Dunnys. We love the little details like the kicks and the food/grease stains. Igor continues to make clean and creative customs and we hope to see more from Igor this year.
If you like what you see, no harm in trying to contact Igor to add yourself to the waiting list via http://www.redmutuca.com/ , Facebook , Instagram and Twitter.