It's the season to be Jolly…. you know the rhyme right. The 2nd Kidrobot SF Holiday Food & Toy Drive Hosted By VampyBitMe x J*Ryu is one of the reasons why we love this community/scene. This kinda thing shows Kidrobot SF, Vampy Bit Me and J*Ryu the joys of giving to the less fortunate. Spreading the love goes a long way, we salute you guys.
"Please join myself VampyBitMe & J*Ryu this Saturday 12/12 Kidrobot San Francisco from 6-9pm for our second annual holiday food and toy drive!
Bring a new unopened toy (min $8 value) OR 5 items of non-perishable food for donation to local organizations and receive a raffle to win art pieces and prizes donated by @candiebolton @junko_mizuno_art @lukechueh @drilone @jryuart @steveferrera and many more to come!! @Kidrobot has some amazing donations and @wootbearbelly will be donating some special archive collectable vinyl pieces as well. The more you donate, the more raffle tickets you get. JRYU will be awarding a signed, pearlescent 20″ F.A.D. Dunny to the person who donates the most! Please come out to support a great cause and look forward to seeing you all." –VampyBitMe
Here are a few examples of prizes!
[slider source="media: 35238,35237,35236″ width="1200″ height="1200″ title="no"]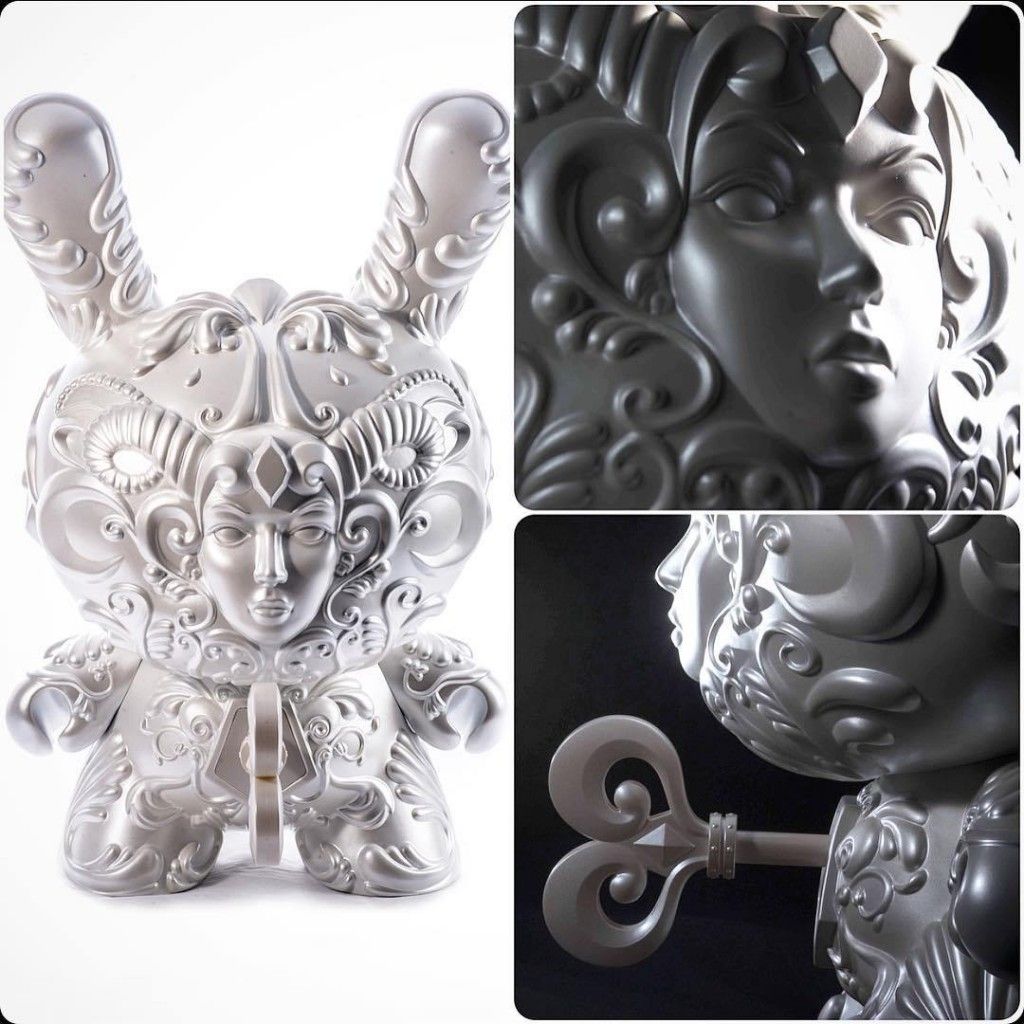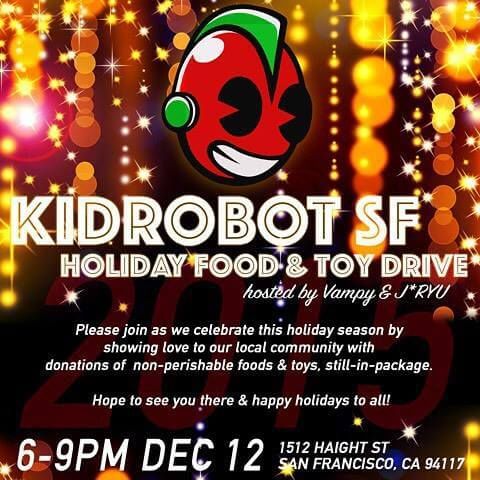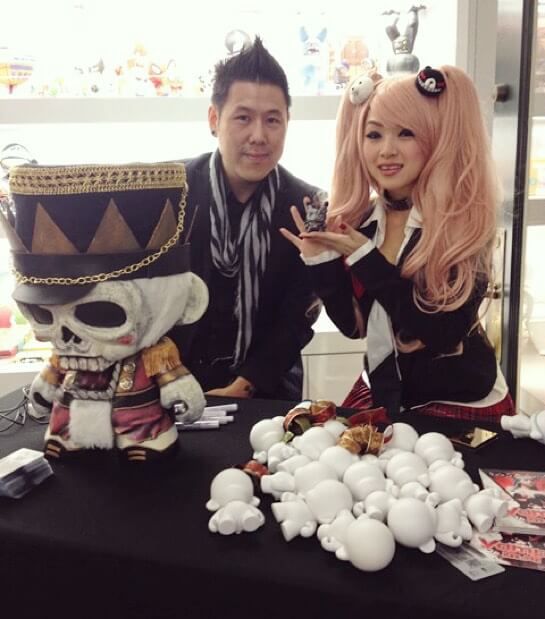 "Gather your heart, toys, food, and a helping hand to this cause"
You can find  J?RYU Via http://j-ryu.com/ Facebook,Twitter and Instagram.
Find Vampy Bit Me at Facebook, Store, Instagram and Twitter.
If you need more info hit up KRSF on Facebook and Instagram.