Can you feel the tremors? or is that the sound when Trump speaks? No, its Bren Guzman of BEARHANDS coming at you with "Kaiju COVID" a tribute and dedicated to all the people in the health sector! The Kaiju COVID that is tormenting the world, COVID. Bren flexing the skills with all that texture and paint application. Great concept and nice to see Bren not using the generic virus shape you see all over the place. Who would've thought Kaiju & COVID mix? oh, BEARHANDS Bren Guzman did!
The piece did specially for the #toyvid19 contest by mr oci0 and mrrobot2586

In honour of all the people in the health sector, those who are battling this monster face to face, I designed COVID HUNTERS that's why it's carrying a COVID head as a trophy looking for more Kaijus to remove. Kaiju COVID decided to put it smiling as he loves seeing assholes on the street, especially those who don't care, as they are his food.

You have no idea how much love I put to this piece hope you like it. Share and give him lots of love.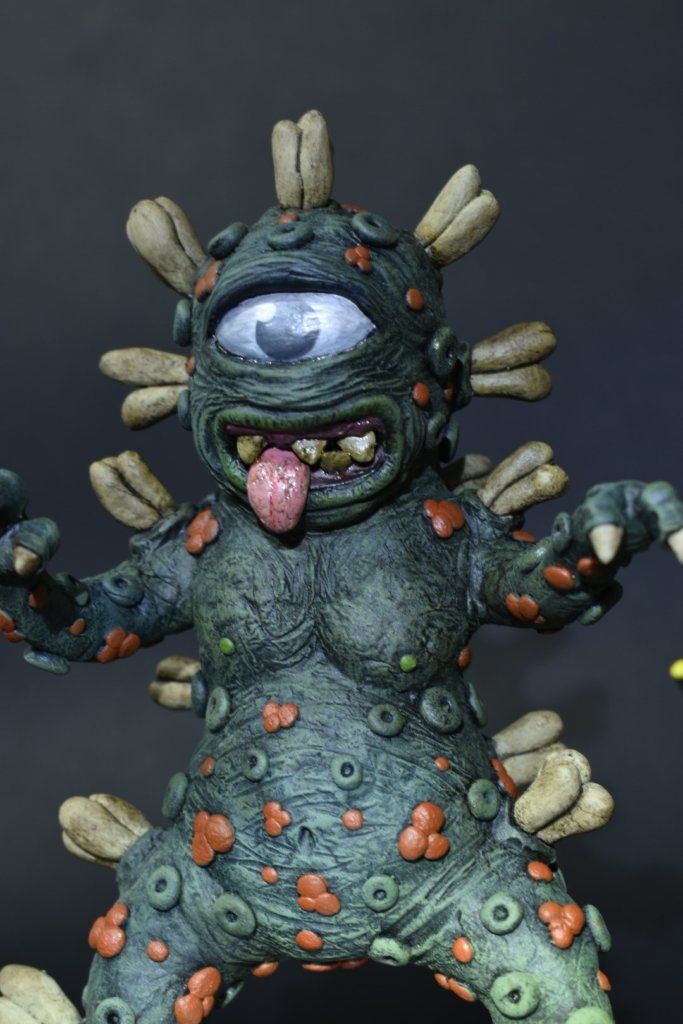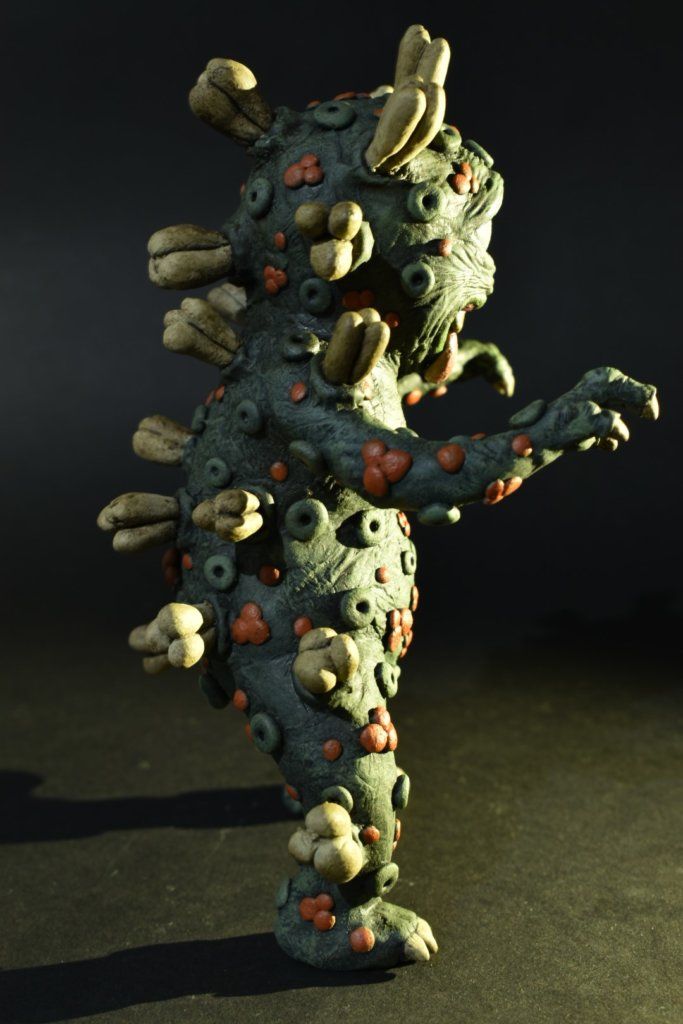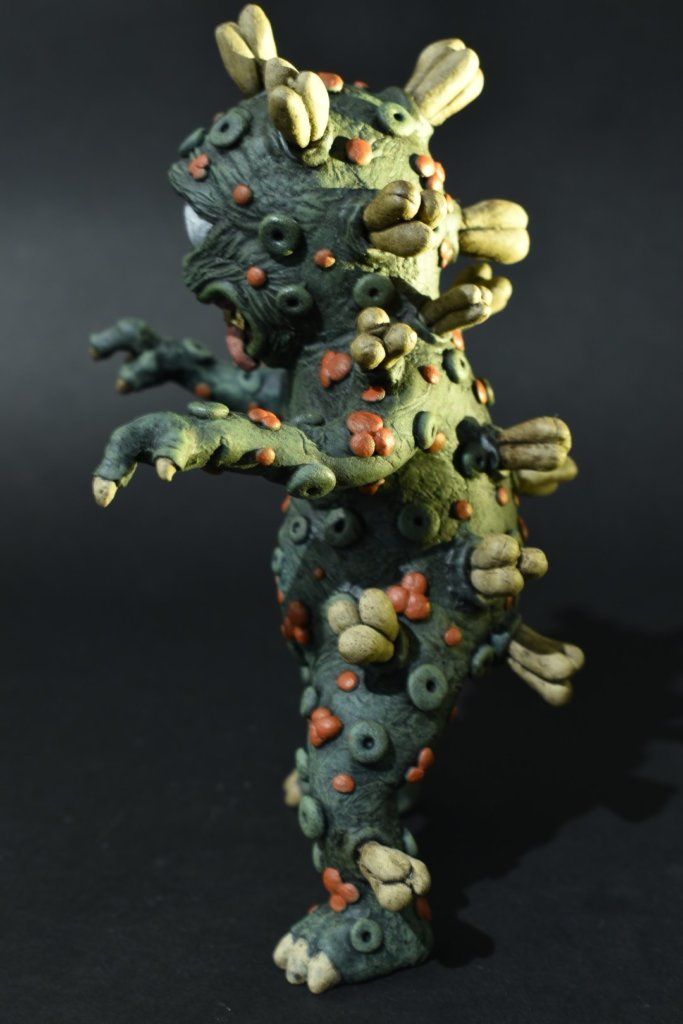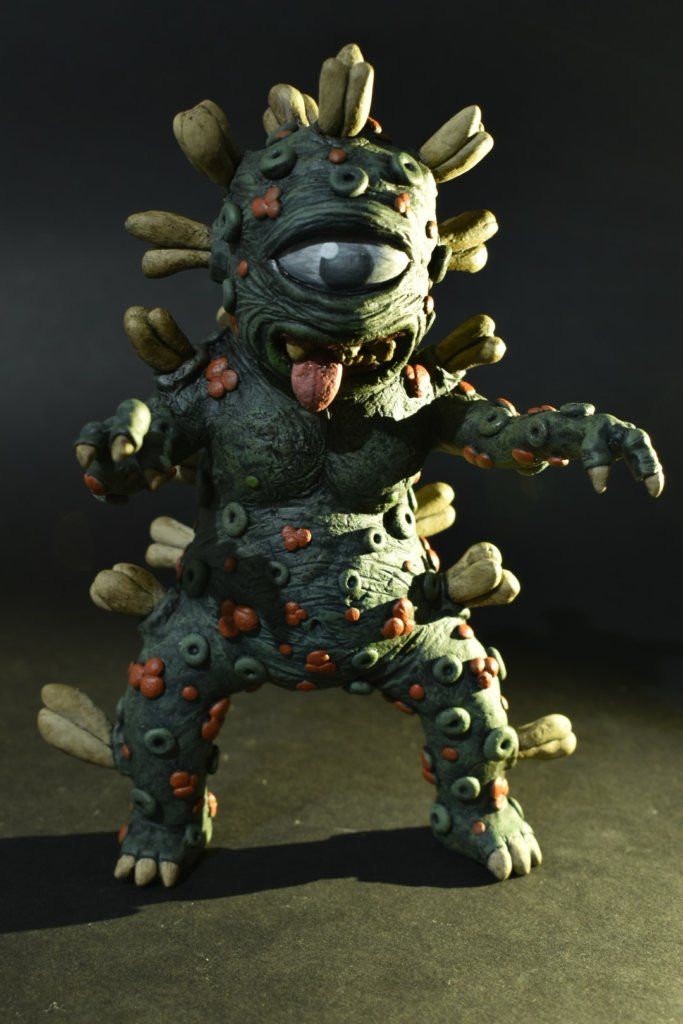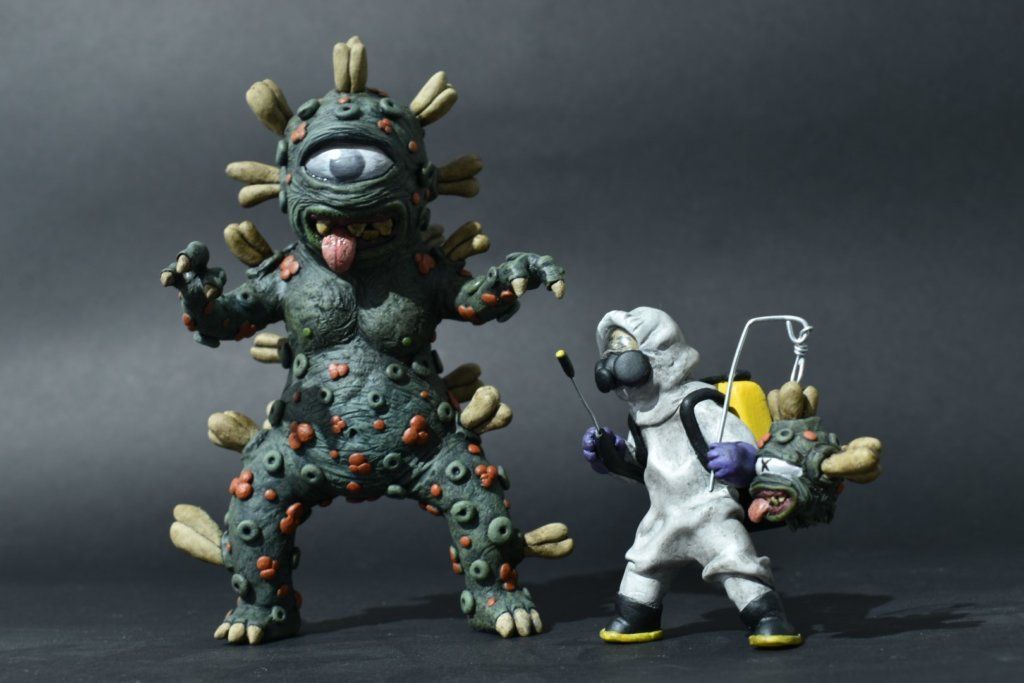 I leave you the Instagram link so you can vote.
https://www.instagram.com/p/CBrmpiqH0Wy/?igshid=1xzwvc60u9edf
Find BEARHANDS on Instagram and Facebook.
You can get your daily Designer Toy fix from our TTC Mobile App. It's free too! FREE! Download on the iPhone or Android smartphones. Search for "The Toy Chronicle" and all your Designer Toy wishes will come true! Pretty much.
Did we fail to mention IT's FREE.