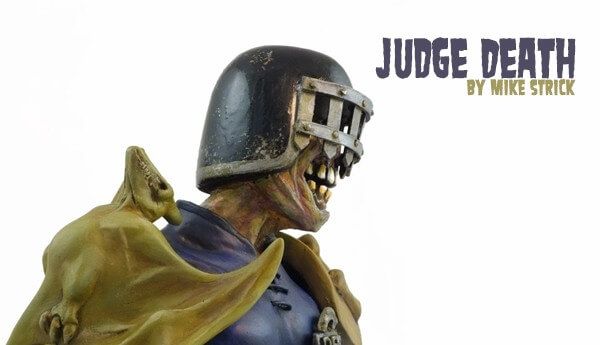 Our fellow friend Mike Strick released a couple of photos of what he made for a secret santa gift, guess what it was Judge Death Bust! building the bust from scratch Mike show how badass he is, giving the bust a small twist on the top half of the body and incorporating the twist onto the Judge clothes. The paint work looks like its been ripped straight out of the classic comic book.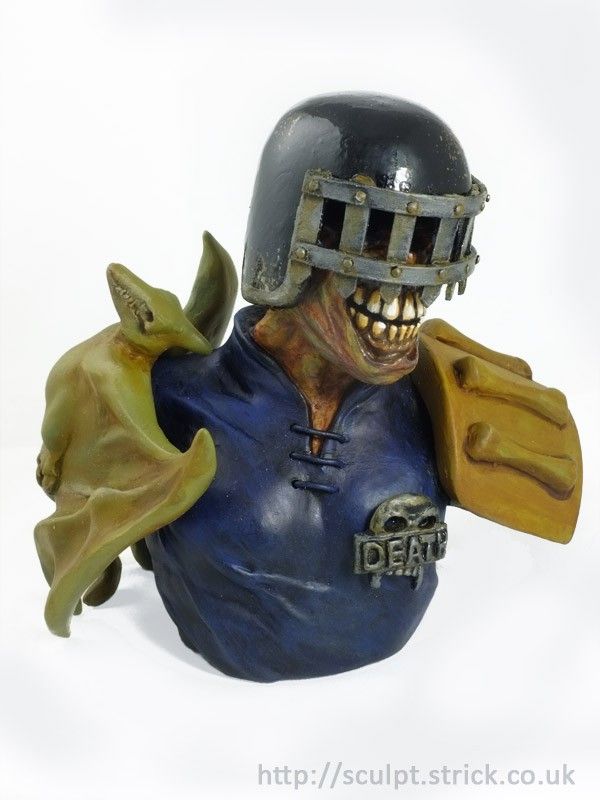 One thing that I love when Mike makes something is he puts out a guide and publishes the steps he has taken to make his creations, which for me makes a piece more admirable.
[slider source="media: 17254,17255,17256″ limit="100″ width="900″ height="1000″ title="no" speed="800″]
I found a plastic pot that had exactly the curve I wanted for the shoulder pad and built that into the sculpt. I then added bones, opting for a slightly more naturalistic look than the slightly cartoony bones usually pictured on Death's shoulder.
Below are a few work in progress shots.
[slider source="media: 17258,17259,17260″ limit="100″ width="900″ height="1100″ title="no" speed="800″]
Make sure you check out the Judge Death Bust – Sculpting a Figure in Milliput with Mike over at his blog, it is a great insight to his work. http://sculpt.strick.co.uk/
Mikes work can be found on his blog HERE or on his Facebook HERE.