JPS a Group founded in JAPAN in 2002 as JPS Trading Yuugengaisya is launching a pre-order for their collaboration piece with the mighty Ron English and Made by monsters. Based on the Teletubbies, Ron give his trademark twist to them and freaks me out! but how cool are they. One of the best colourways of the Telegrinnies in my option. With the world hunger for Ron's work these sofubi vinyl will not hang around with or without pre-order.
But wait to add to the madness their are 3 versions but all bling bagged style!
Blind sealed packing (chance to win secret colour)
secret A 10% – number 1 to 20 clear chest cover , gold teeth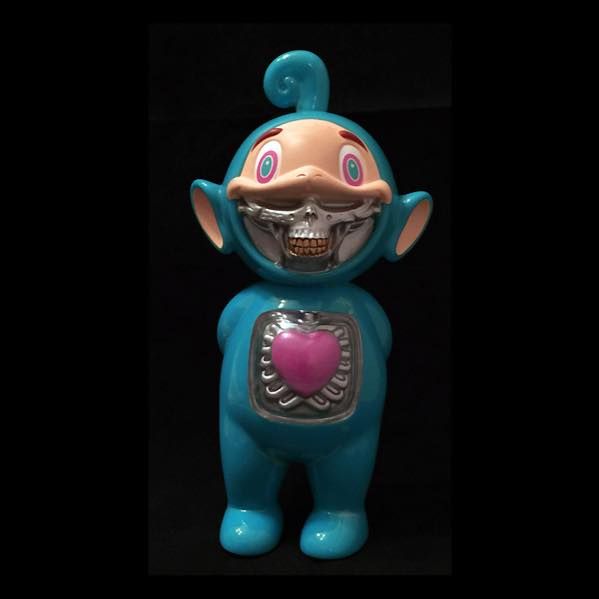 Secret B 20% – number 21 to 60 clear chest cover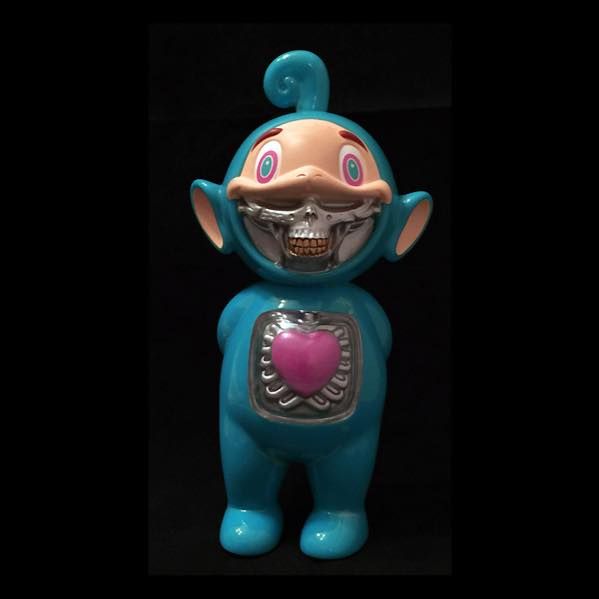 Normal edition – number 61-200 red chest cover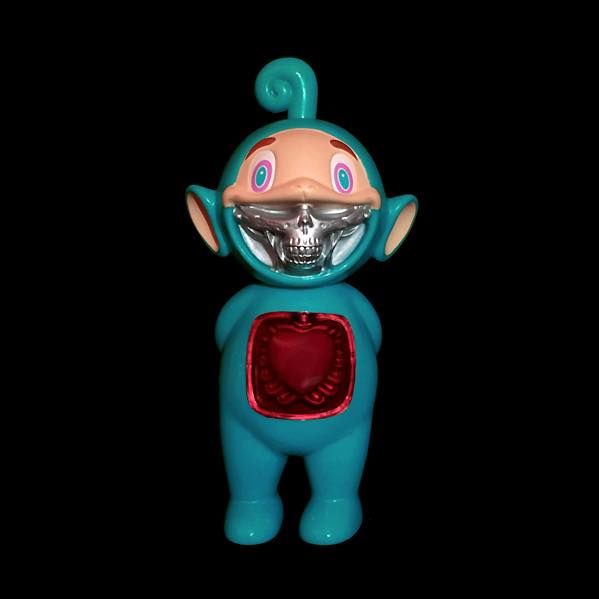 Individual numbered with blind sealed packing. (chance to win secret color)
Limited 200 pcs. Pre-order at http://www.jps-trading.com/ on 1st July 2015  (GMT+8 10:00) no word on the price but we will update you closer to the pre-order.
If you have the chance to be in Hong Kong you can visit the newly opened showroom/shop at
Room 3, 12/F, Fuk Hong Industrial Building,
60-62B Tong Mi Road, Mongkok, Kowloon, Hong Kong
?????????60-62B??????1203?
or Japan office
2173-6 Wakamatsu Chou, Wakaba-Ku,
Chiba City, Chiba pref. 264-0021 Japan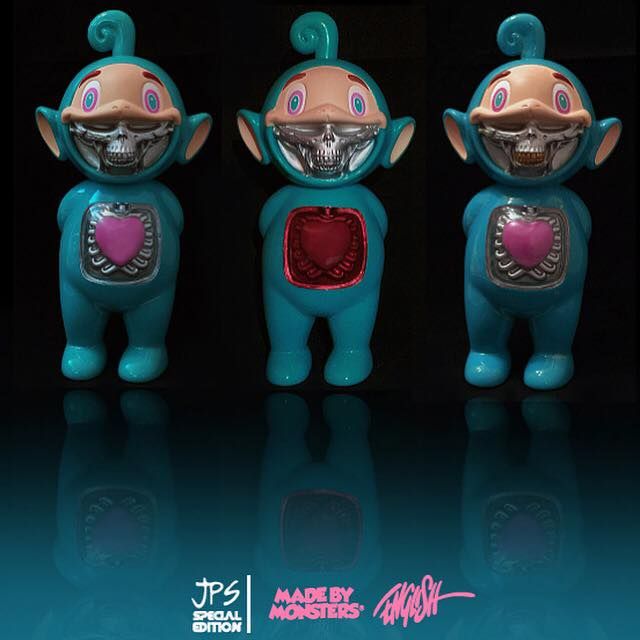 Ron English Instagram , Twitter and Facebook.
You can find JPS at http://www.jps-trading.com/, Facebook  and Instagram.