Are any TTC fans heading to Hyper Japan this weekend in London? Everything good & weird about Japan has descended upon the Tabacco Docks, London this weekend. We'll be heading there during Saturday to visit the boy sat KoRe-KoRe, who have a booth there. KoRe-KoRe are a UK based importer and distributor of the best in Japanese collectibles and design and will have a booth full of pretty impressive array of Japanese goodies at Hyper Japan. One of which will be an interesting Jon-Paul Kaiser set, that we want to get our hands on. JPK has taken the Awesome Toy sofubi TV figure, and added his own mini-print. Which is damn cool.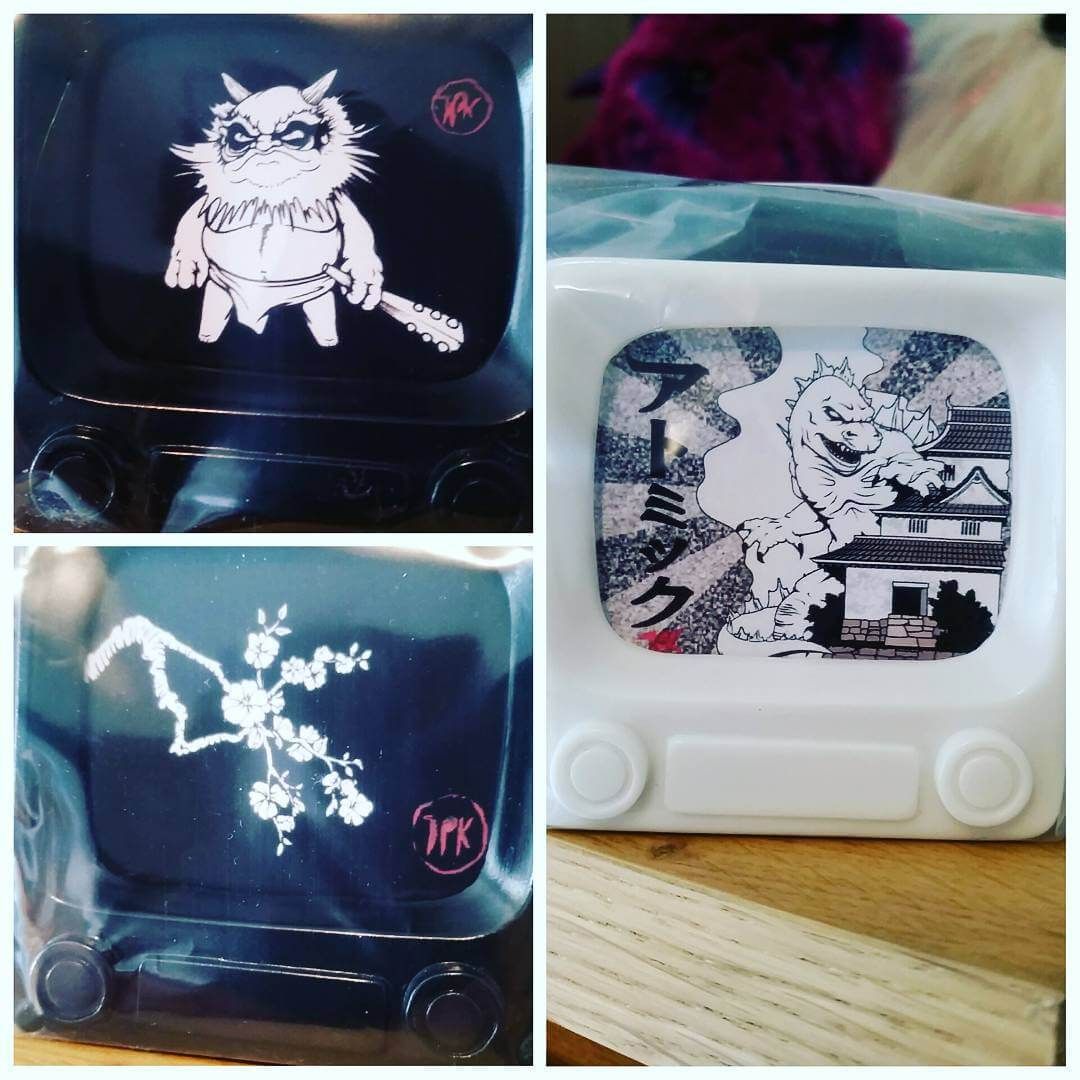 There will be three different prints available, within the Awesome Toy TV sets. Each TV stands at around 2.5inches and will cost £20 each. Not sure if there is a deal on buying all three. We'll let you guys know tomorrow.
JPK will also have a print available at the KoRe-KoRe booth too. These are an edition of 15 prints on 380gsm heavy pulp paper, which is 100% recycled. Each print comes signed and numbered by Jon-Paul.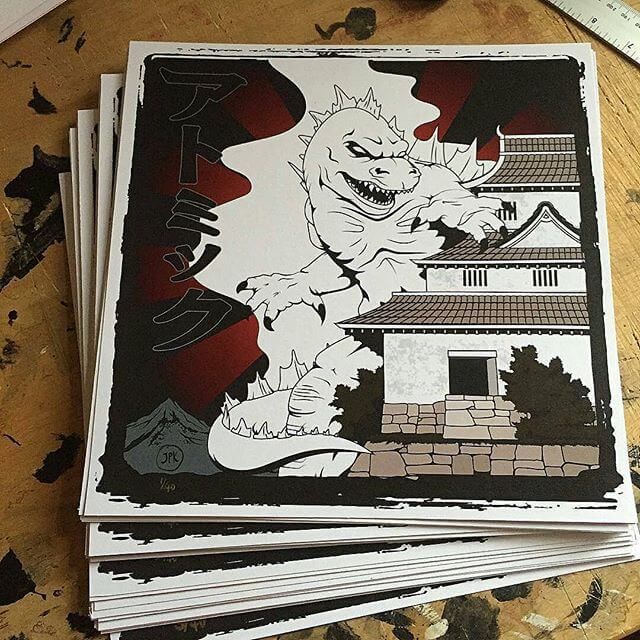 Here have a bonus picture of Ben from KoRe-KoRe at their Hyper Japan booth on Friday. Beautiful, right? If you're heading to Hyper Japan definitely check these guys out for some ace Japanese awesomeness.