MITT gets the Midas touch from Jon Paul Kaiser! 6 28's classic MITT Bulldog see's JPK evolve his signature style for the first time as he adds a much deeper cell shaded style to 6 28's classic MITT Bulldog. Impressive wear and tear marks JPK has done on MITT's helmet right down to the tattoos on MITT on such a small figure still leave us flabbergasted. Sleazy Rider is ready for "6 28 Six TwentyEight Custom show at FEWMANY" which features a wide range of 20+ artists from around the world taking on 6 28's new Half Corgi dog and Dragon mashup CORGIDORA's as well as 6 28's classic MITT Bulldog this weekend.
Featuring artists include:- 6 28,..X.., 48H. Creature, Aliens Park, Angel Abby, ;(rybaby, Dan Kaiju, Fufufanny, Hikari Bambi, Hinatique, Javier Jiménez, Jon-Paul Kaiser, Jwon, Konatsuya, Kurobokan, Little Good Thing, Mai Nagamoto, Momoco Studio, Ngaew Ngaew, P.P.Pudding, Rampage Toys, Rato Kim, Recycle C, Remjie, Shoko Nakazawa, Shonside, Sunguts, T9G, Toyboom, Uamou, Yoyo Yeung just to name a few.
Sleazy Rider MITT By Jon Paul Kaiser will be made available at "6 28 Six TwentyEight Custom show at FEWMANY". Stay tuned to check out JPK's custom CORGIDORA!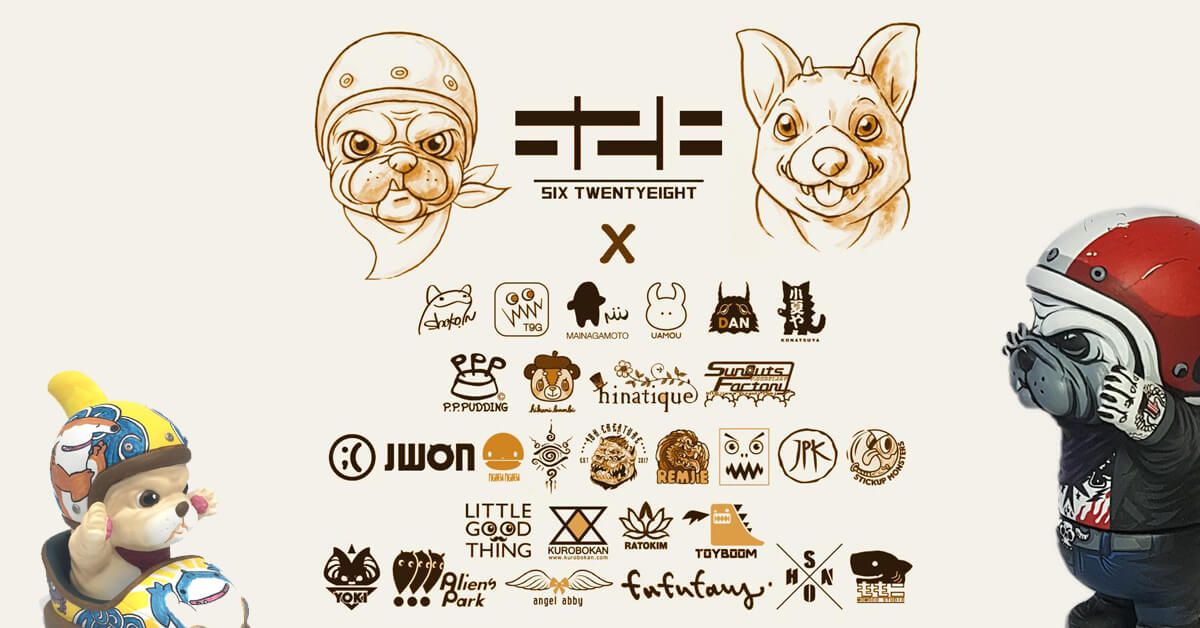 If you want to get your Designer Toy news first, you should look to download our new TTC Mobile App. Designer Toy news direct to your smartphone. No dealing with social media algorithms.
It's FREE.
Find JPK on Instagram and Facebook.
Find sixtwentyeight on Instagram, Twitter and Facebook.