Jon Paul Kaiser takes on Chino Lam's HATTORI TARO soft vinyl figure for the start of 2018! JPK flexing his fingers for another year of fine customs, meet Kuro Neko. JPK using Chino's HATTORI TARO as canvas utilising all the saucy curves that Harrori Taro has. Contrasting shades of black adding more depth to the original piece.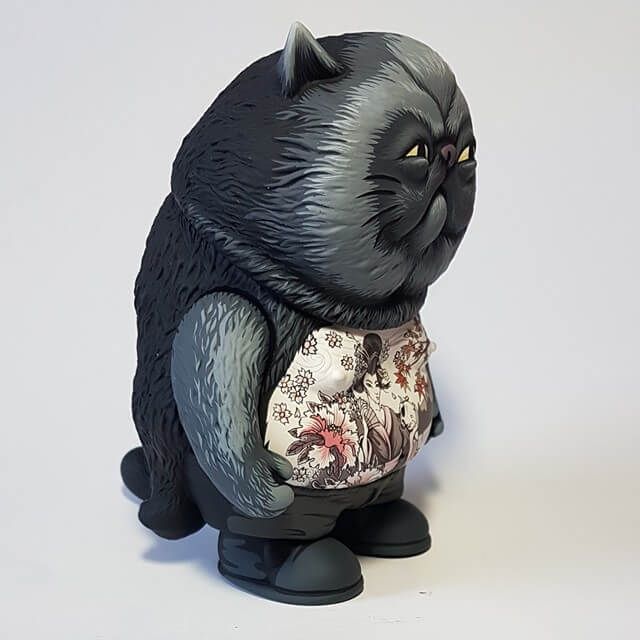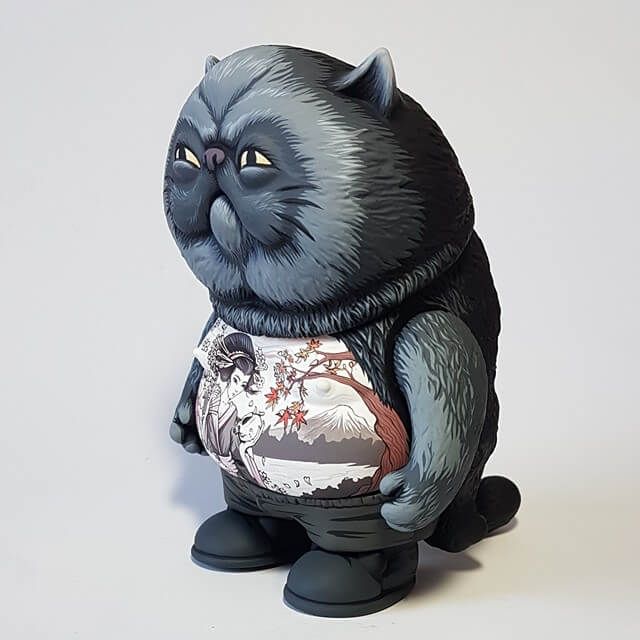 JPK gave Kuro Neko bigger eye pupil which gave Kuro Neko a different look which makes a nice change compared to the cheeky original HATTORI TARO. Don't cha thing JPK's flowers are improving all the time. Anyway, much as I like Kuro Neko custom I would have liked to see JPK use the Harrori Taro nipple as the sun, HA. Would you agree? Answers in the comment section below. So now the sad news, well for us that is. Kuro Neko is currently being shipped off to its new owner as it was a commissioned based custom.
Need the OG?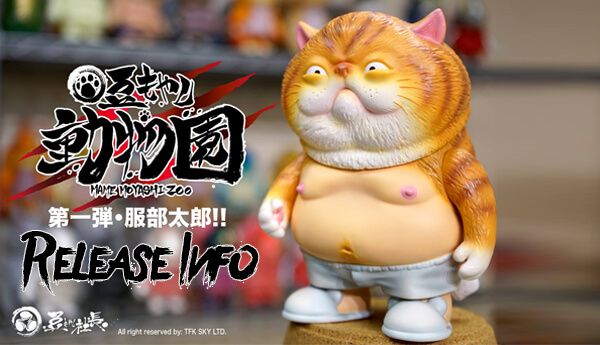 If you want to get your Designer Toy news first, you should look to download our new TTC Mobile App. Designer Toy news direct to your smartphone. No dealing with social media algorithms.
Follow Chino on his artist page HERE.
Find Mame Moyashi on Facebook.